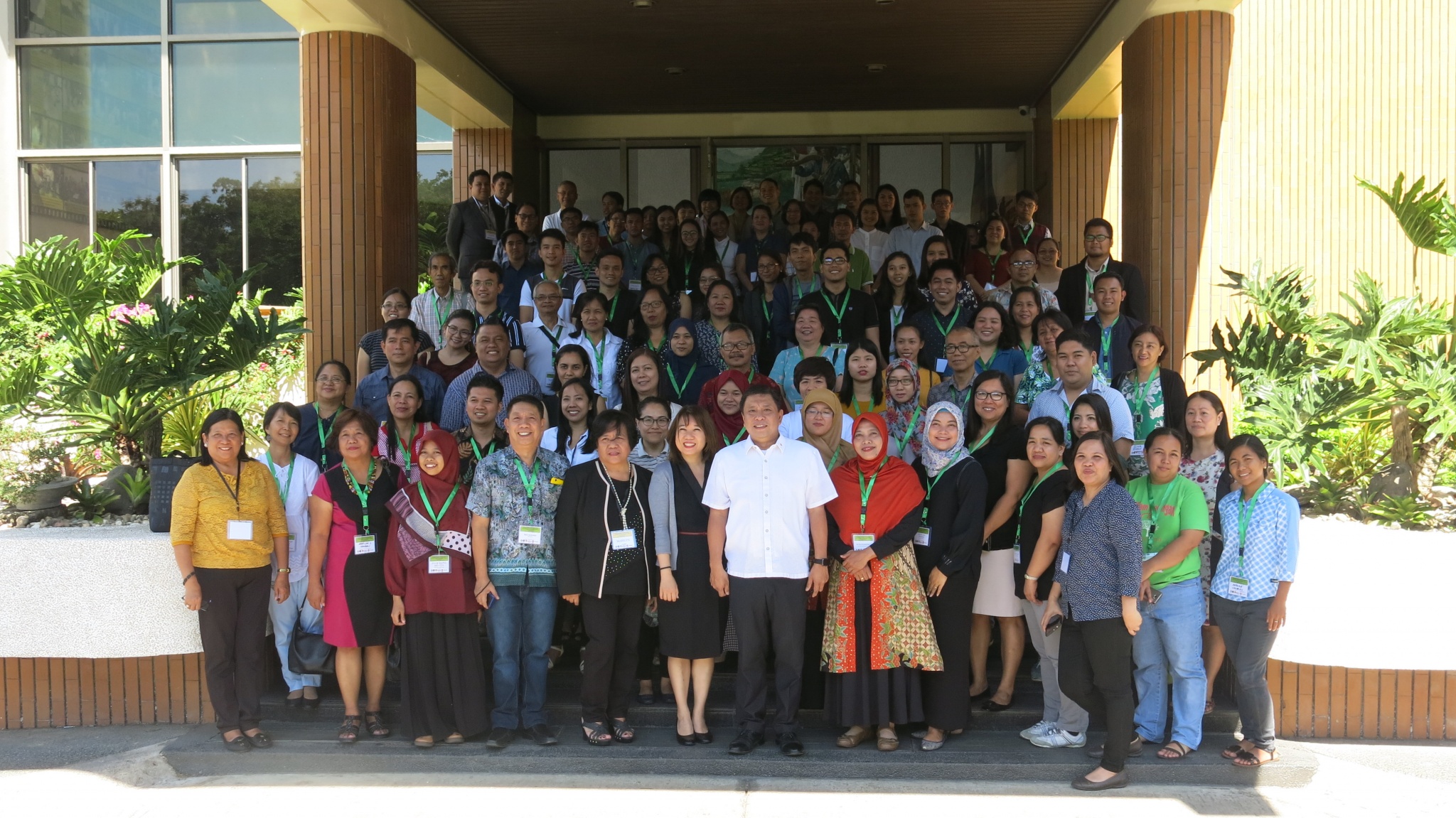 Microbial research takes spotlight at symposium
A symposium in UPLB explored the vast applications of microbiology through a series of presentations from ASEAN researchers on Apr. 27.
The learning event is part of the International Symposium and Training Workshop on Microbial Utilization that SEARCA and UPLB National Institute of Molecular Biology and Biotechnology (BIOTECH) hosted for four days.
The Mycological Society of the Philippines (MSP) co-organized the event.
The symposium opened with three plenary sessions led by UPLB microbiologists and biotechnologists highlighting the applications of microbial research in agriculture, industry, health, and the environment.
Dr. Charina Gracia Banaay, an associate professor at the Institute of Biological Sciences, presented the effects of fungal and microbial populations in the soil on plant growth.
Dr. Banaay also emphasized the need for healthy fungal diversity for a robust agriculture.
Fides Marciana Tambalo, a researcher from BIOTECH, showed how her research on an alternative microbe-based food coloring grew into a start-up business that now offers a safer and affordable option to many food producers.
Lastly, Dr. Nelly Aggangan, also from BIOTECH, told about her research team's journey in restoring the forests of a mined-out area in Mogpog, Marinduque.
Dr. Aggangan's team used beneficial microbes with the help of MYKOVAM, MYKORICH, MYKOCAP, and BioN, all BIOTECH-developed products.
Following the plenary session were presentations of poster, oral, and undergraduate thesis papers wherein 13 were awarded, eight of which were from UPLB.
Gracing the event was Dr. Jose V. Camacho, Jr., dean of the Graduate School, who represented Chancellor Fernando C. Sanchez, Jr.
In his message, he emphasized the need for more insights into microbial utilization as the expanding global population faces consequent food security and safety issues. (Jessa Jael S. Arana)