More than 2,600 "dreamers" comprise UPLB Batch 2019
"We have more than 2,600 unique dreams right now."
This, Dr. Nol Montalbo said, in reference to the population of UPLB's new freshmen as he spoke before them during the opening convocation for Batch 2019 on Aug. 6 at the Copeland Gymnasium.
The final tally of new freshmen is yet to be determined as the registration for the admitted waitlist applicants is on-going until Aug. 7. UPLB has 28 baccalaureate programs across eight colleges.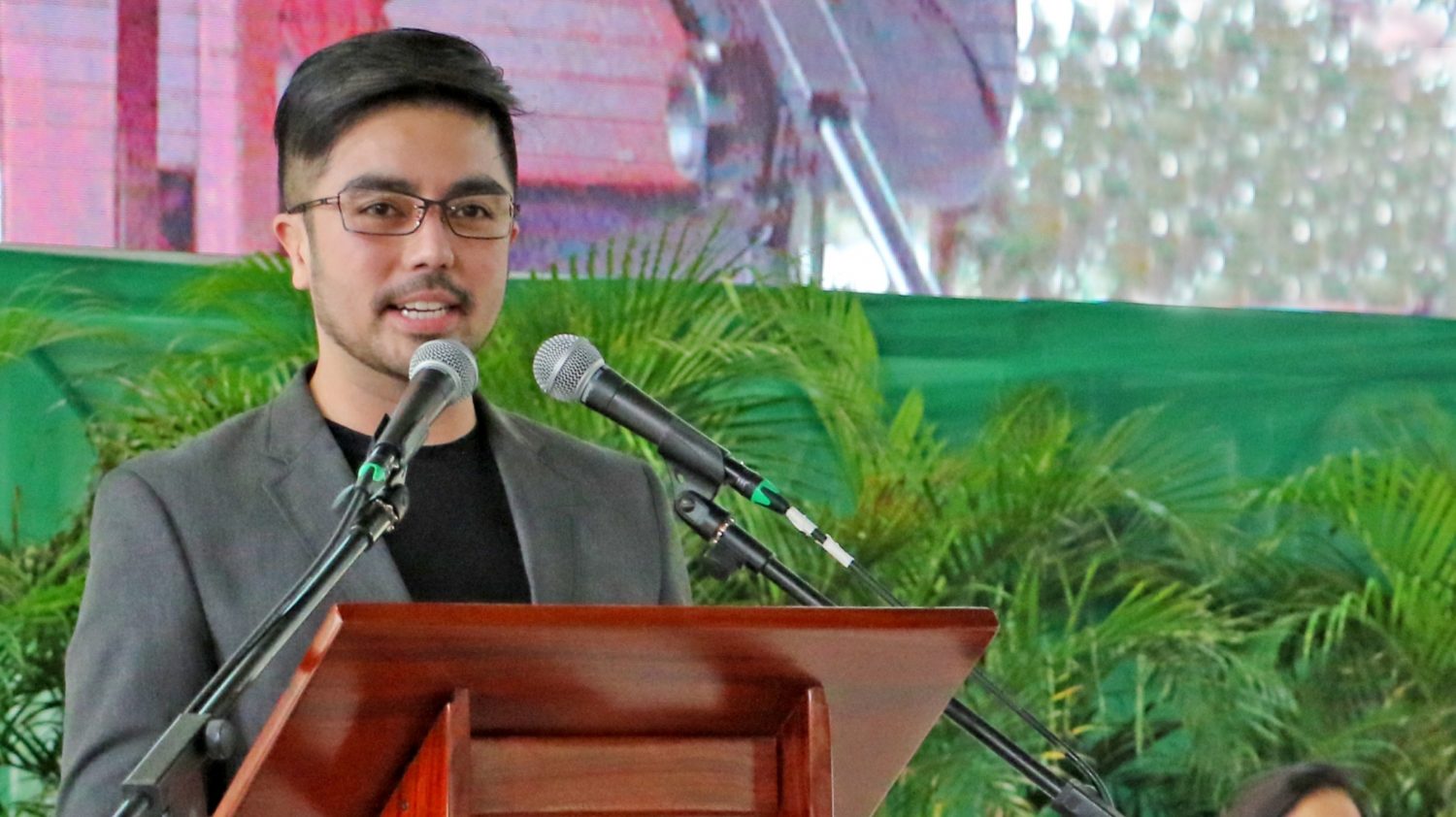 Dr. Montalbo, a UPLB alumnus who shared to the audience how he realized his dreams, is the founder and chief executive officer of the Mont Albo Wellness Corp. One of his spa brands, the Mont Albo Massage Hut, has 62 branches all over the country.
He finished BS Biology, cum laude, in 1999 at UPLB, and earned his Doctor of Medicine in UP Manila in 2006.
As he told his story, Dr. Montalbo opened up about how a classmate in college underestimated him, and how this incident pushed him to excel.
"Insults can either make or break you. It's up to you," he said. "I was insulted but I remained humble. I changed the course of my life."
Speaking on behalf of the UPLB Batch 2019 was Lyra H. Flores, BS Applied Mathematics, who enjoined her batch mates to dream big.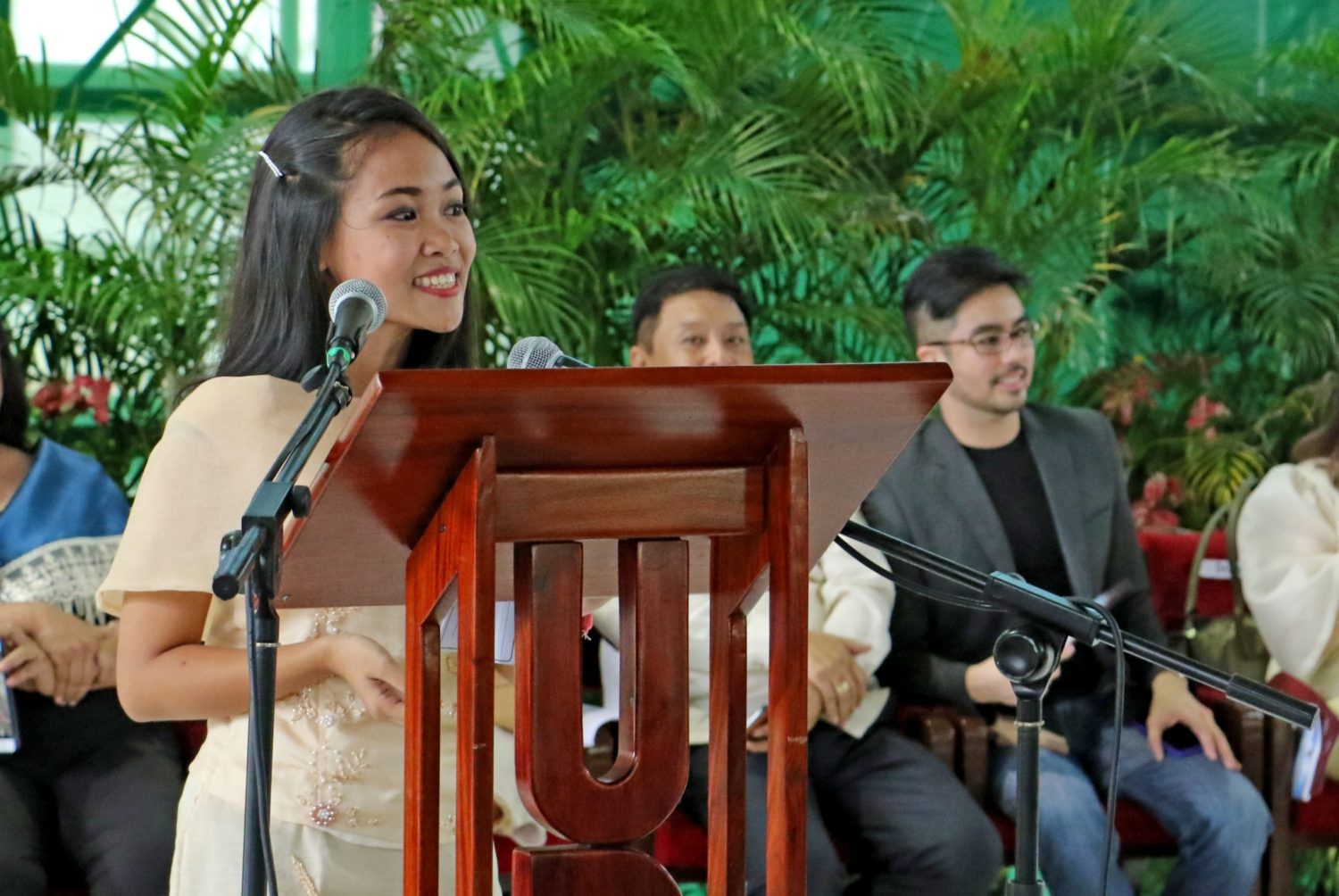 "Hangad natin na maging mas magandang bersyon ng kung sino tayo. Magkaroon tayo ng bagong lakas at lumipad ng mataas patungo sa ating mga pangarap," she said.
Another BS Applied Mathematics new freshman, Theresa Manalo, took the spotlight during the program after being recognized as the first among the top ten freshmen, or those with the highest UPCAT scores in their batch.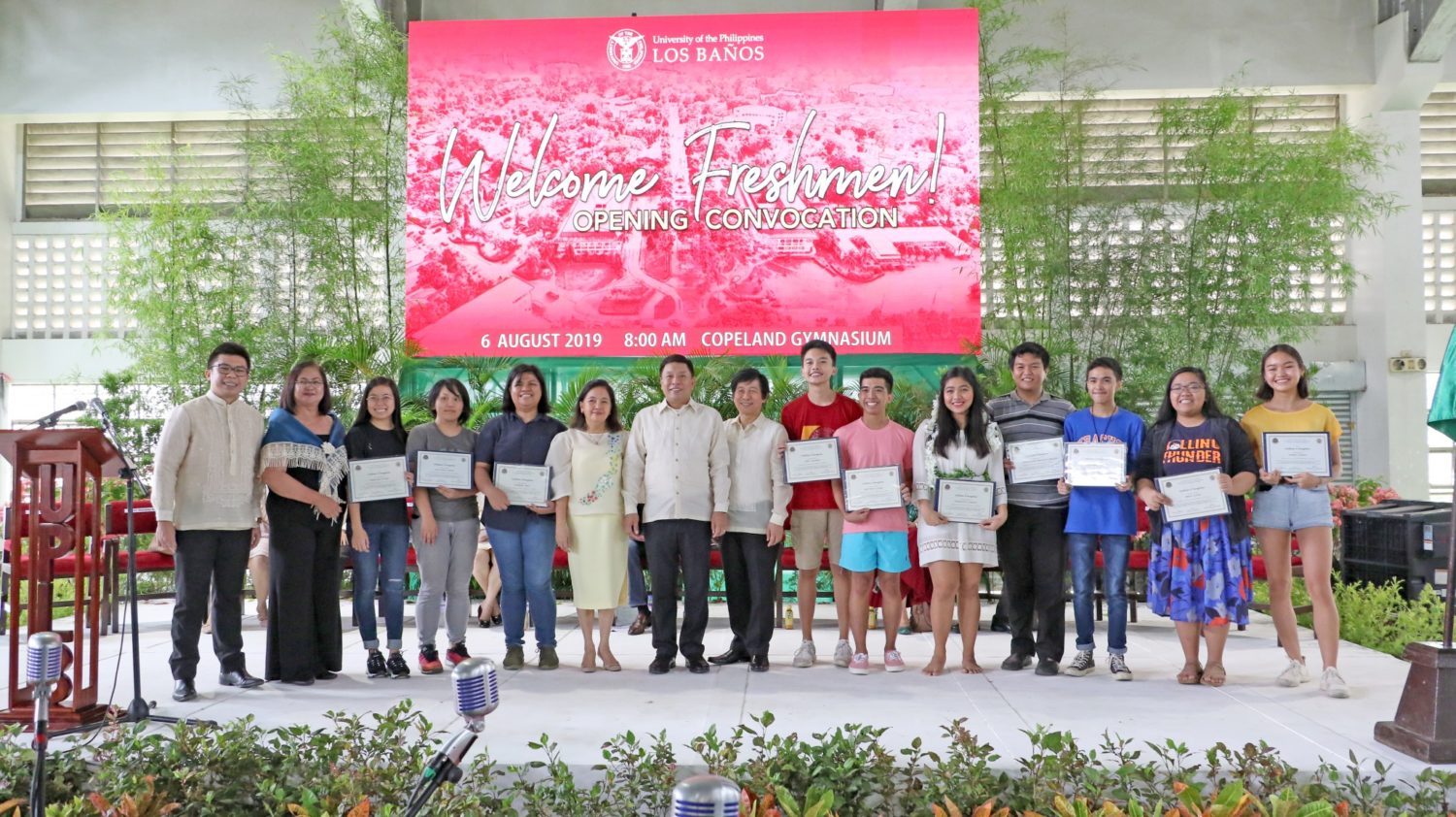 Joining her in the list were Berea Alayon, Justin Gabriel Badlis, Angelica Joy Camacho, John Wilson Jayme, Nikko Solomon, Catherine Daet, Chloe Gayle Abayao, Joshua Leonard Emanuel Pasuquin, and Fatima Joy Flores, at 2nd to 10th places, respectively.
Chancellor Fernando C. Sanchez, Jr., together with the university officials, deans, college secretaries, and the heads of units under the Office of Student Affairs (OSA), led in welcoming the new freshmen.
"Here at UPLB, we want to hone your knowledge and help you to have the skills that will allow you to participate in addressing technological and social concerns and to take part in making technology work for the common good," Chancellor Sanchez said, as he related the opportunities and challenges of the Fourth Industrial Revolution to UPLB education.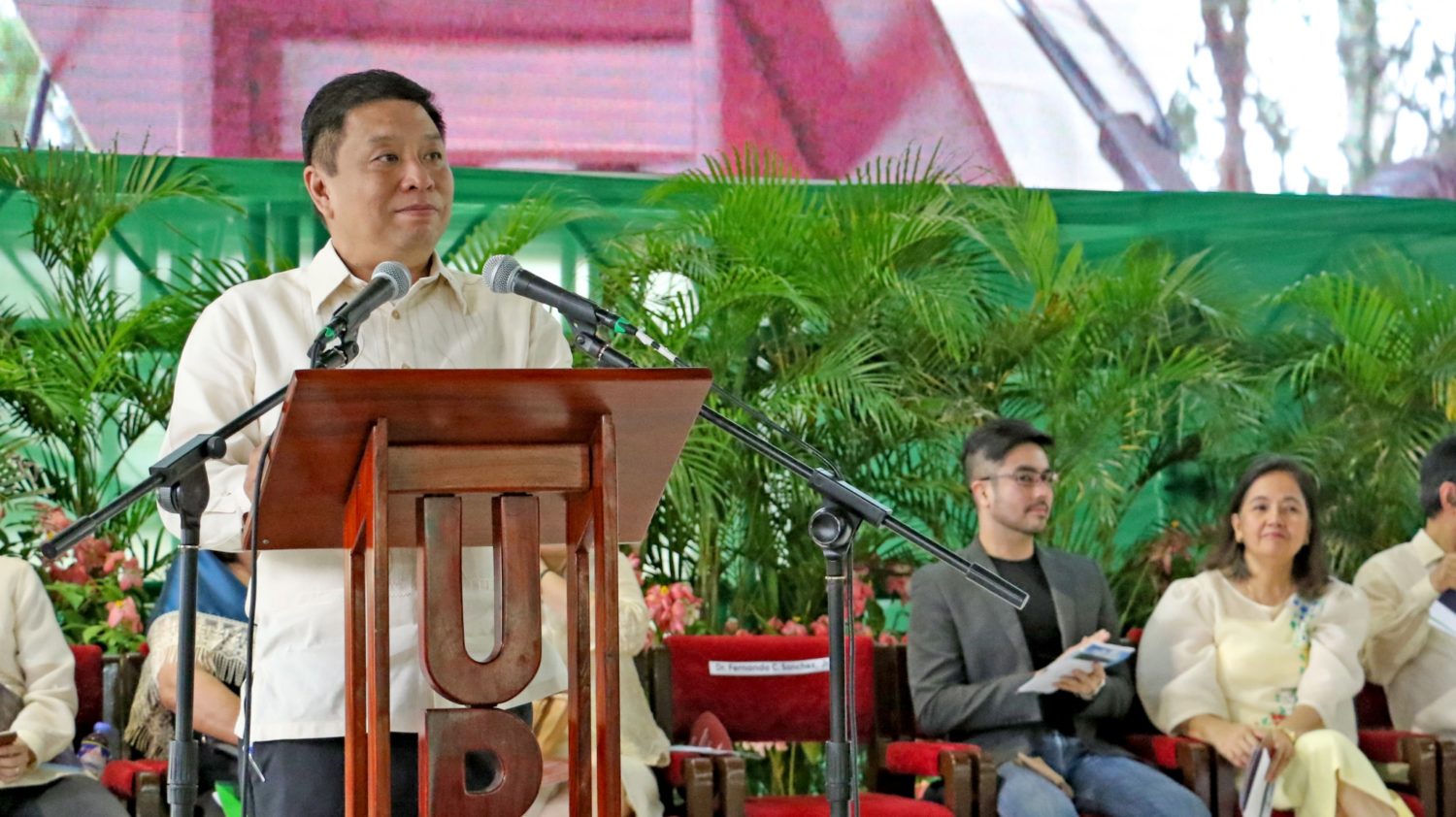 Early in the morning before the opening convocation, the students were treated to breakfast at the annual "AlmOSAlan." They also toured the campus on Aug. 4. Another event, called the Freshman Night, will be held in the evening featuring more than 20 local performers.
Leading all the freshmen activities is OSA's Student Organizations and Activities Division, with the help of an AdHoc Committee, the OSA staff, student volunteers, and student organizations. (Mark Jayson E. Gloria)