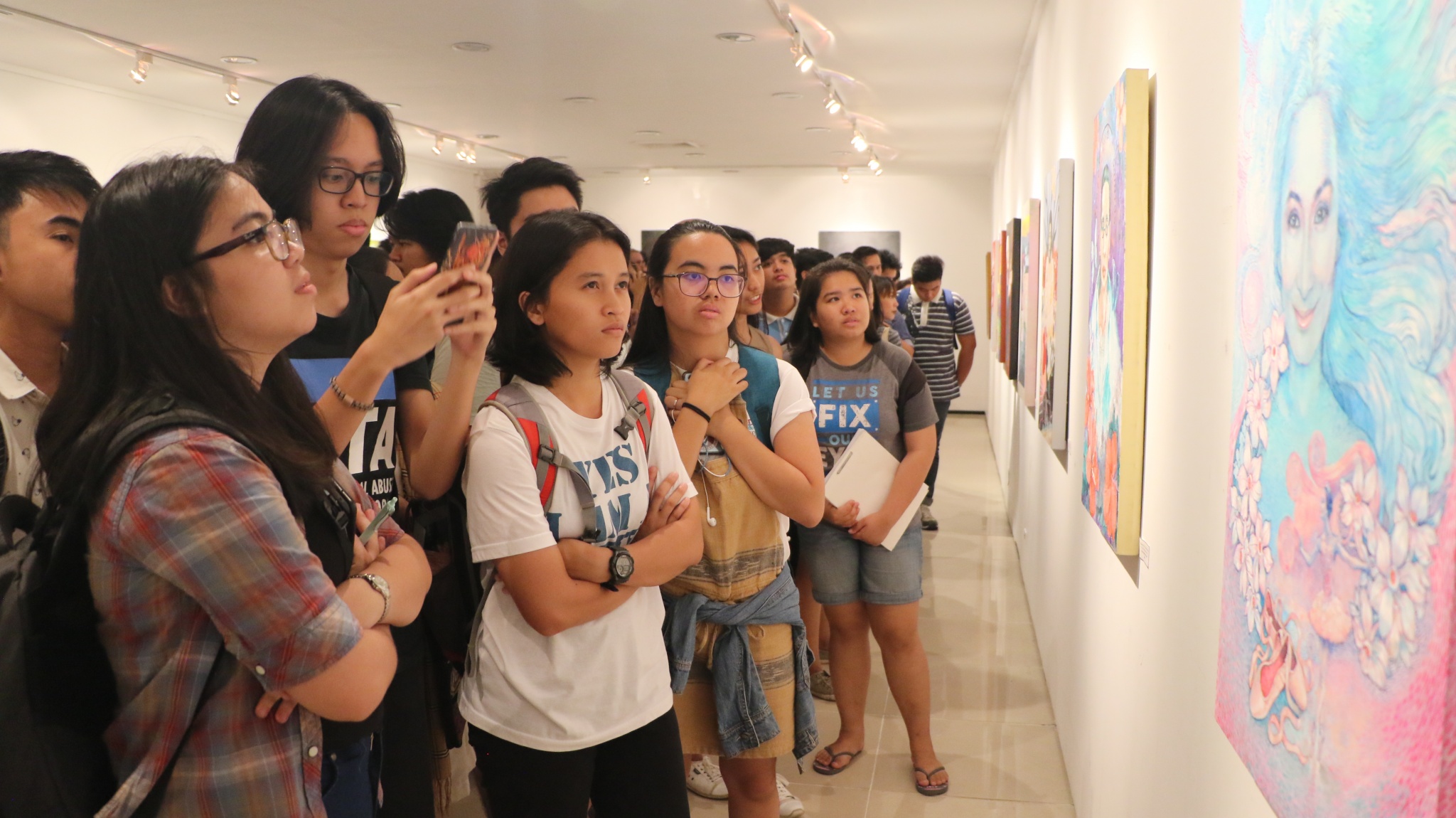 OICA, Gender Center install 'Herstories' art exhibit this Women's Month
"We are here to tell you our stories, our thought processes, about how we came about our art, and how we can help elevate not just women but [also] men in our country," said Joy Jacinto during the opening of the art exhibit called "Herstories: on women by Filipino women artists."
Jacinto was one of the 12 Filipina artists whose works are now featured in the exhibit that was opened on Mar. 19 at the Sining Makiling Gallery, DL Umali Hall, in UPLB.
'Herstories,' an art exhibit that celebrates the National Women's Month, is a collection of female narratives retold in a series of art installations and paintings by Filipino women artists.
Aside from Jacinto's, the art exhibit also features paintings and art installations from Cristina Miranda Alsol, Elena Domingo, Fel R. Plata, Inna Naanep Vitasa, Reef Jusayan, Karla Sajona Sta. Cruz, Kitty Taniguchi, Lydia Velasco, Melissa Villaseñor, Ness Sheen, and Rosa Mirasol.
Gracing the opening program was His Excellency Ambassador Rodrigo do Amaral Souza of the Embassy of Brazil to the Philippines.
In his message, he compared the existing conditions of women in the Philippines and in Brazil.
"Women in Brazil as well as in the Philippines are slowly bridging the gender gap but there is still a long way to go," he said.
Also present during the event were the directors of the two offices that co-organized the art exhibit: Jerry R. Yapo of the Office for Initiatives in Culture and the Arts, and Atty. Eric Paul D. Peralta of the UPLB Gender Center.
Joining them were UPLB alumnus Ronald R. Mascariñas, president & general manager of Bounty Agro Ventures Inc., Dr. Antonio Jesus A. Quilloy, a faculty member at the College of Economics and Management who was hailed as UPLB's Outstanding Artist this year.
The art exhibit is open from 8 AM to 6 PM until Apr. 17. (Psalmster John Ligan)