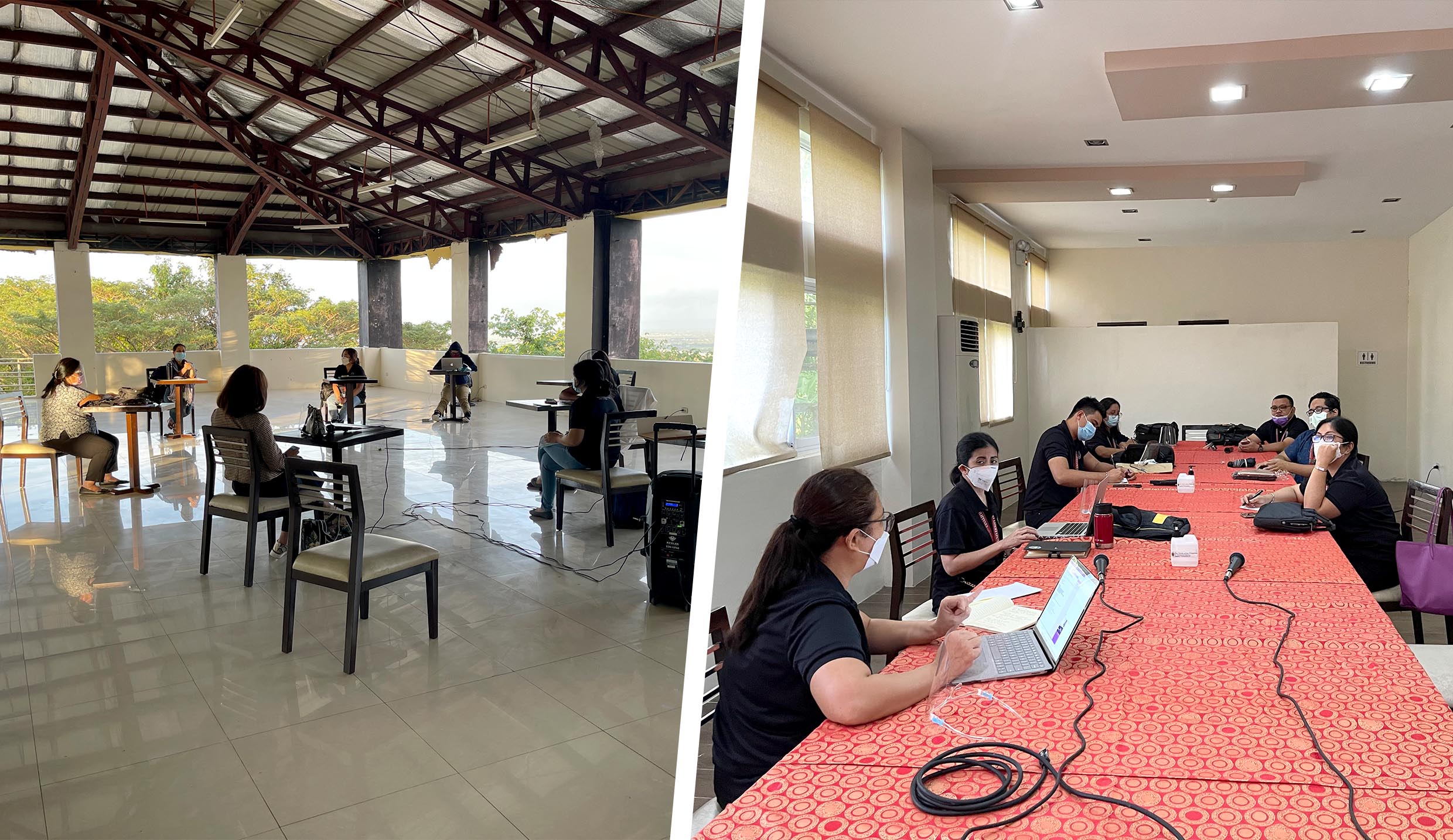 OIL leads seminar-workshop on internationalization
To strengthen the global engagements of the university, the Office of International Linkages (OIL) led a seminar-workshop on Feb. 18-19 at the BP International-Makiling Hotel.
"The event aims to provide a venue to orient the UPLB Committee on Internationalization members in the internationalization protocols, strategies, and branding considerations in line with the strategic planning of OIL," said Anna Floresca F. Firmalino, director of OIL.
The participants of the workshop were divided into breakout groups to discuss and prepare proposals for different strategies on OIL initiatives which were then presented on the second day of the event.
Chancellor Jose V. Camacho, Jr. graced the event and expressed his support in sustaining the internationalization initiatives of the University and to utilize online platforms to pursue partnerships during the pandemic.
In the plenary sessions, presenters discussed internationalization and branding of the Philippine Higher Education Sector, protocols for delegations and events, and strategies in partnership development.
Lily Freida M. Milla, acting deputy executive director of the Commision on Higher Education, presented about internationalization and branding.
"Build a brand promise based on academic offerings, student experience, or an institution's prestige. Branding comes from within. It must be believed in and supported by all members of your community," advised Milla.
"Great brands are those whose missions people want to be a part of because they are the aspirations of the community. When a brand is community-driven, it goes from promise to reality," she continued.
Lotus M. Postrado, head of education at the British Council, shared some of their protocols for delegations and events.
Postrado advised to develop programs according to the partner institution's interests, to connect them with their counterparts at the University for the purposes of sharing experiences and information, and developing sustainable collaborative relationships.
Lastly, Trixie Marie J. Sison, dean of the College of Education at Miriam College, shared some strategies in partnership development.
She advised the committee that before engaging potential partners, it should identify first the type of partnership that will be best for UPLB, and the institutions that UPLB can partner with based on realistic expectations and on the needs of the university. She also recommended that they identify benefits that the university can offer to their partner institution.
OIL personnel also presented guides on drafting proposals, Statement of Intent, Memorandum of Understanding, and Memorandum of Agreement. (John Glen S. Sarol)