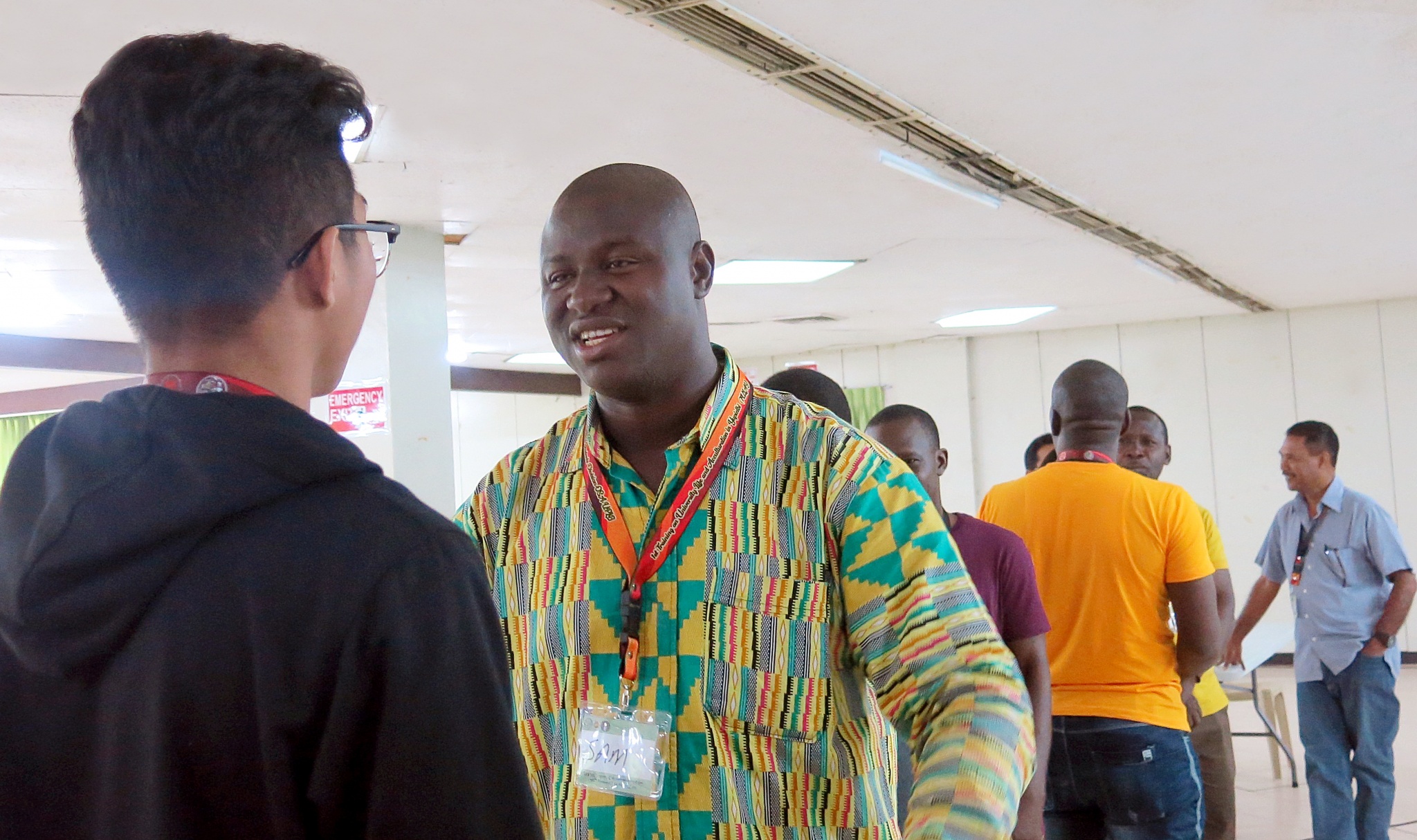 OSA connects new int'l students to Filipino, UPLB culture
From now on, more international students in the university are expected to become familiar with basic Filipino culture, values, and expressions even before they attend their first classes.
This is through the inaugural activity of the Office of Student Affairs-International Students Division (OSA-ISD) called Training on University Life and Acculturation in "Yupielbi" (TULAY).
"TULAY helps them adjust to the UP way of life and to understand the Filipino culture since they are from other countries. We want them to have a smooth adjustment in the university," said Dr. Erick Vernon Dy, head of OSA-ISD.
"We're trying to teach them basic Filipino communication and the lingo of UPLB," Dr. Dy added. "In order for us to help one another, we need to understand one another."
During TULAY's opening session on Aug. 7 at the Makiling Hall of the Student Union Building, more than 10 graduate and exchange students took part in interactive activities and lectures.
The participants come from Indonesia, Myanmar, Vietnam, USA, and Liberia.
"It has always been my dream that I would come here to UPLB to acquire higher education, then to go back to my country and be that agent of change between the farmers and research centers," said Liberia's Sam Siakor, a participant who is pursuing his MS Extension Education.
Nephtaly Joel Botor, an assistant professor at the Department of Human and Family Development Studies of the College of Human Ecology, spearheaded TULAY's session on understanding university life.
Mariyel Hiyas Liwanag, an assistant professor at the Department of Humanities of the College of Arts and Sciences, was in-charge of the sessions on Filipino culture, values, norms, and language.
The participants will also take part in a cultural and educational trip in selected towns in Laguna on Aug. 8. (Mark Jayson E. Gloria)