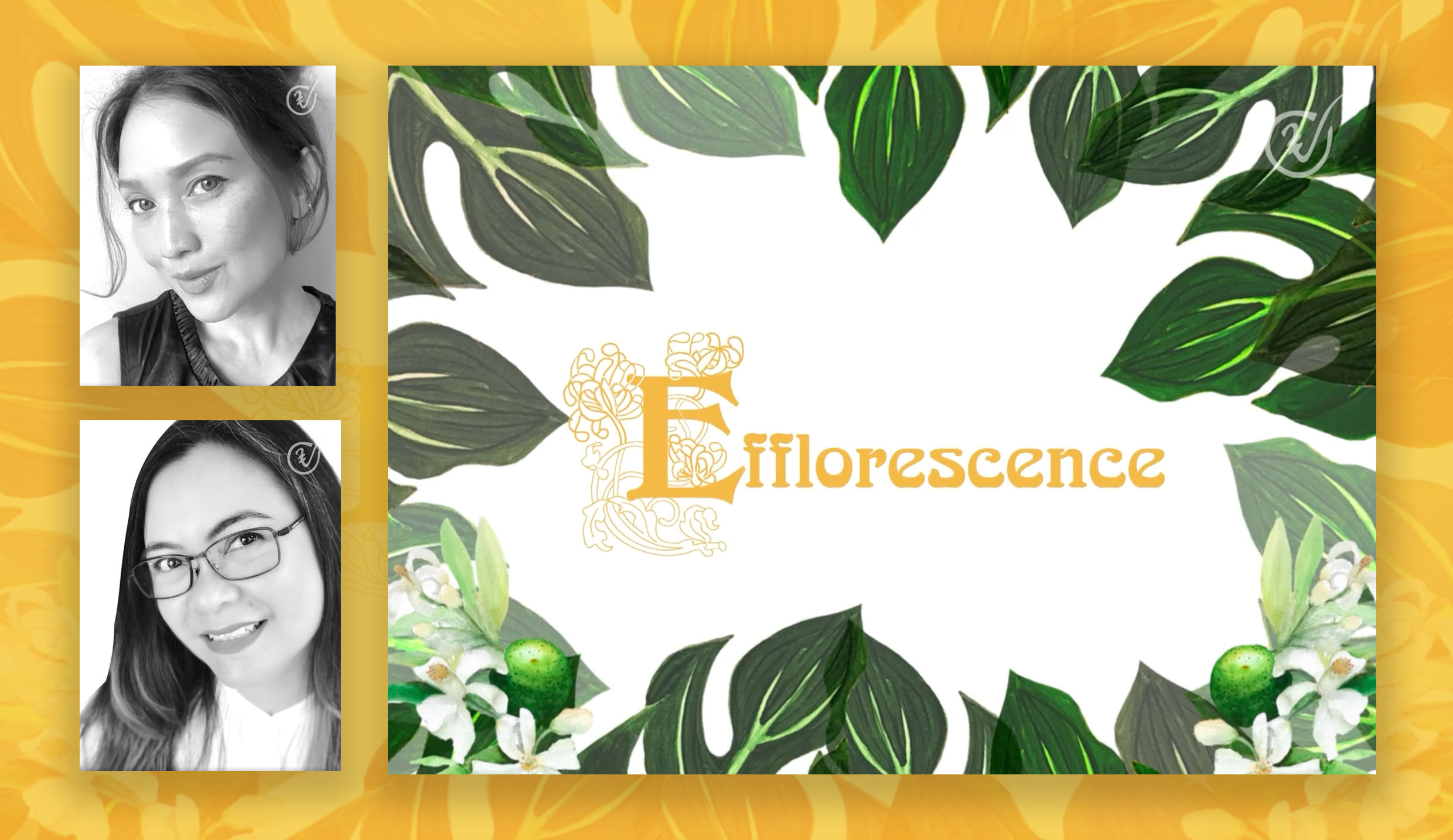 Plants and flowers take the spotlight at OICA's "Efflorescence"
More than a year into the lockdown did not hamper the creativity of artists Meg Yandoc and Helga Payawal- Vergara.
Instead, it burst forth as a flower would bloom into its optimal phase – a thing of beauty, a joy forever, as John Keats would have said.
On Tuesday, Aug. 17, Yandoc and Vergara officially launched their twin bill exhibit appropriately entitled "Efflorescence" in the Sining Makiling Gallery at the DL Umali Hall in UPLB.
Efflorescence is a collection of paintings of plants and flowers using acrylic on canvas and watercolor on paper.
Vergara and Yandoc, both UPLB alumni, channeled their creativity through painting of plants and flowers to cope with the on-going pandemic as the country continued to go into different stages of lockdowns.
For Yandoc, a development communication specialist, painting brought her calm and joy throughout the challenges during the community quarantine. While most people resorted to buying and growing plants, Yandoc, who could not take proper care of plants, resorted to painting them so that they can grow and their flowers bloom, at least through acrylic on canvas. Her creativity also finds expression in wearable fabric art.
Los Baños born Vergara uses watercolor on paper as medium; and drawing inspiration from the flora of her hometown, expresses her "lockdown emotions" through painting. An assistant professor and a self-taught painter who found her calling in the arts in 2015, Vergara allowed her creative expression to lead herself to a stress-free and more mindful life, amidst juggling her several roles in life.
According to the Office for Initiatives in Culture and the Arts (OICA) Director Jerry R. Yapo, the artists' paintings, done in their unique acrylic and watercolor style speak not only of their individual aesthetics but also their passion for preservation of the country's endemic flora.
"Notwithstanding the volatility and uncertainty of the times, there is art that keeps us grounded and affirms our humanity. There are artists with passion for their craft, making us treasure our sense of community." Yapo said.
Featured paintings are available for sale and interested art collectors and enthusiasts may contact the artists Meg Yandoc at 09173226349 and Helga Payawal-Vergara at 09175562011. Efflorescence exhibit is available for online viewing at the UPLB OICA Facebook Page from August 17 to September 30, 2021. (Kristine E. Araguas)