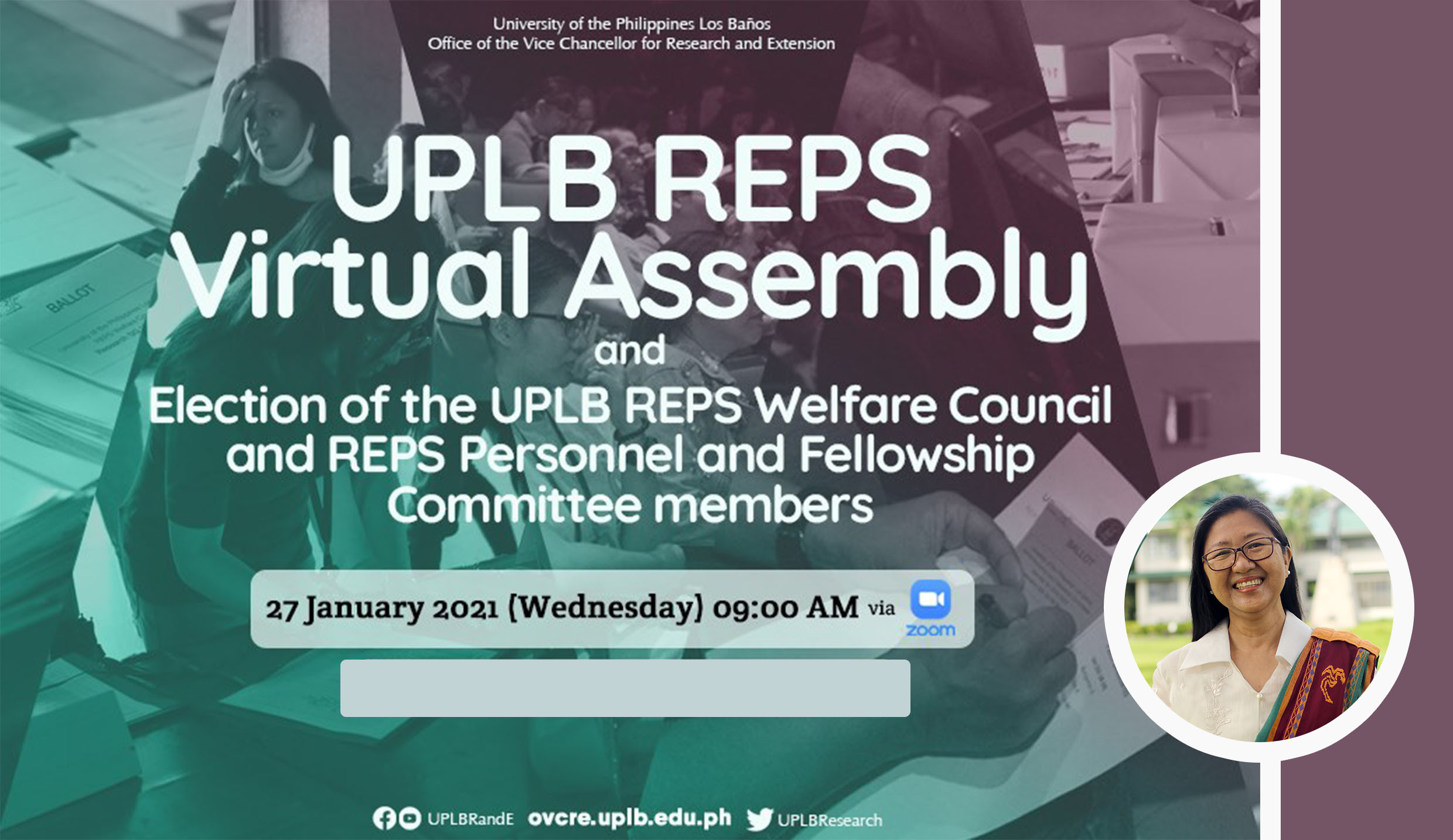 REPS elect new members of RWC and RPFC
On Jan. 27, UPLB's research, extension, and professional staff (REPS) voted for the new officers of the REPS Welfare Council (RWC) and REPS Personnel and Fellowship Committee (RPFC).
The online voting officially opened on Wednesday at 10 AM and ended at 11:59PM. Casted votes will be tabulated and validated by the Election Committee. The Chancellor will issue the winners' official appointments based on the results of the elections.
Dr. Merdelyn Caasi-Lit, vice chancellor for research and extension and current chair of RWC and RPFC, presented the accomplishments of the two groups prior to the opening of the elections.
Among their highlighted successful initiatives were the REPS Development Fund (RDF) Guidelines, the approval of the standardized criteria for hiring, and the on-going endorsement of the Sabbatical privilege for REPS.
UPLB's efforts for REPS welfare were also recognized by the UP System when UPLB's promotion instrument was rolled out to be tested in all UP constituent units.
Most recently, RWC and RPFC were also able to finalize the proposed revised REPS tenure guidelines and draft the proposal for the REPS grievance procedure.
The RWC was instituted by the UP Board of Regents in 2018 to recommend and review policies regarding REPS welfare, including appointment, renewal, and retention of REPS. They are also tasked to recommend improvements in REPS processes including performance evaluation, separation from service, and other benefits.
The RPFC, on the other hand, reviews and awards fellowships and scholarships for REPS. (Jessa Jael Arana)