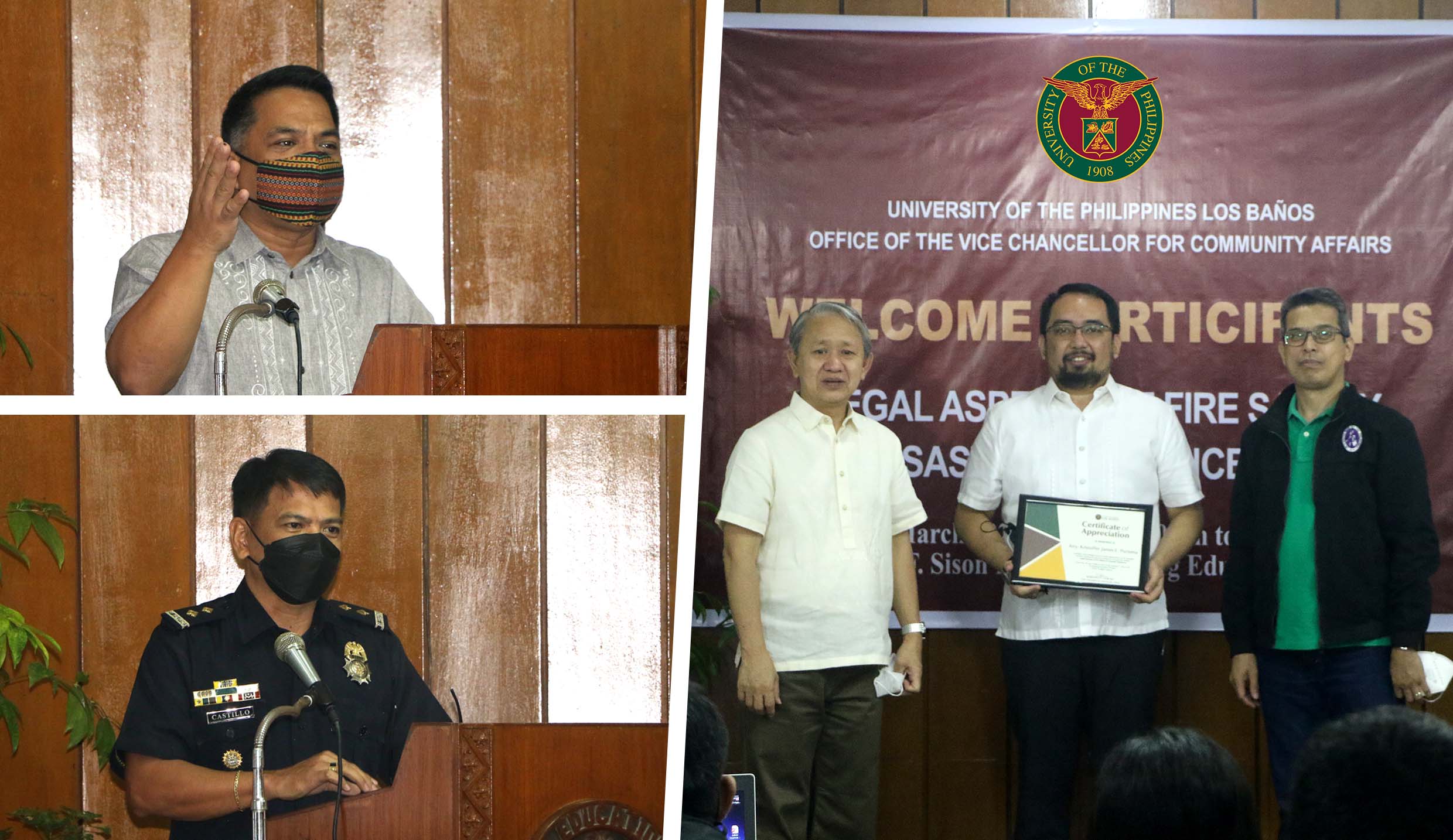 SSO highlights legal aspects of fire safety, DRRM at seminar
The Security and Safety Office (SSO) of the Office of the Vice Chancellor for Community Affairs held its first seminar entitled, "Legal Aspects on Fire Safety and Disaster Resilience" on March 18.
Representatives from various colleges and offices attended the seminar at the Obdulia Sison Hall, UPLB campus, to learn about the regulations, prohibitions, and penalties related to fire safety and disaster resilience.
Atty. Kristoffer James E. Purisima, former assistant secretary of the Office of Civil Defense, talked about the Legal Aspects of Disaster Resilience. F/SINSP Fernando C. Castillo, Los Banos Municipal Fire Marshall, discussed Republic Act 9514, also known as "The Fire Code of the Philippines."
Special Police Assistant Chief Jonathan D. Maliwat, Section Chief of the Crisis and Emergency Response Unit (CERU) of SSO, delivered a brief presentation on administrative issuances and memoranda pertaining to University crisis management.
Chancellor Jose V. Camacho, Jr. graced the opening of the seminar, and emphasized the importance of the event in helping achieve a future-proof and disaster-resilient UPLB.
Also present were Vice Chancellor for Community Affairs Roberto Cereno and SSO Officer-in-Charge Atty. Aladdin P. Dominguita. (Kristine Bernadette M. Maligalig)