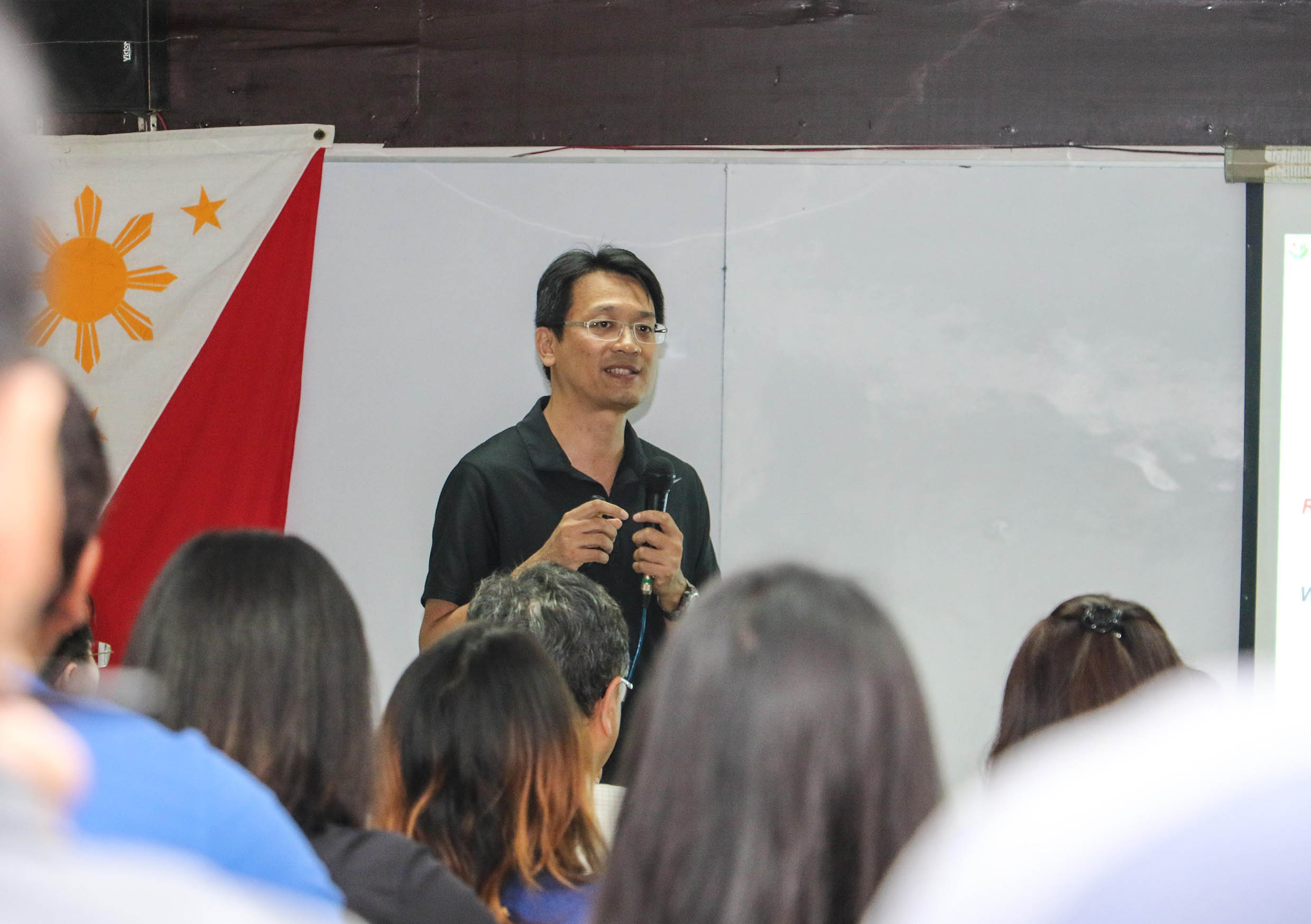 Taiwanese researchers share disaster mgt strategies to UPLB
Experts from the country's closest neighbor to the north shared to UPLB their knowledge and best practices on disaster management during a lecture at the School of Environmental Science and Management (SESAM) on Aug. 8.
The scientists from Taiwan are also SESAM's research partners in "Heavy rain monitoring and forecasting in mountainous areas and early warning for landslides," a project being implemented with the country's weather bureau, PAGASA, with funds from the Department of Science and Technology.
Dr. Yin Hsiao-Yuan of Taiwan Soil and Water Conservation Bureau discussed their disaster prevention initiatives, which includes assigning local volunteers to lead evacuations in their communities and crafting different rainfall and flood monitoring devices.
Meanwhile, Dr. Chang Wei Yu, assistant professor at the Chinese Culture University, discussed the use of radar analysis in examining occurrences of landslides.
Taiwan Central Weather Bureau's Dr. Chi Luh Hsiang tackled improved satellite resolutions to monitor calamities, while Dr. Lo Tzu-Ting presented the Bureau's evaluations on their two-week tropical cyclone forecasts in Taiwan. The latter also shared their plans to partner with PAGASA to develop a four-week typhoon monitoring system.
In her message to the audience during the learning activity, Dr. Decibel V. Faustino-Eslava, dean of SESAM, expressed interest for more collaborations with different Taiwan institutions and agencies. She said that SESAM aims to send students to Taiwan to study disaster prevention strategies.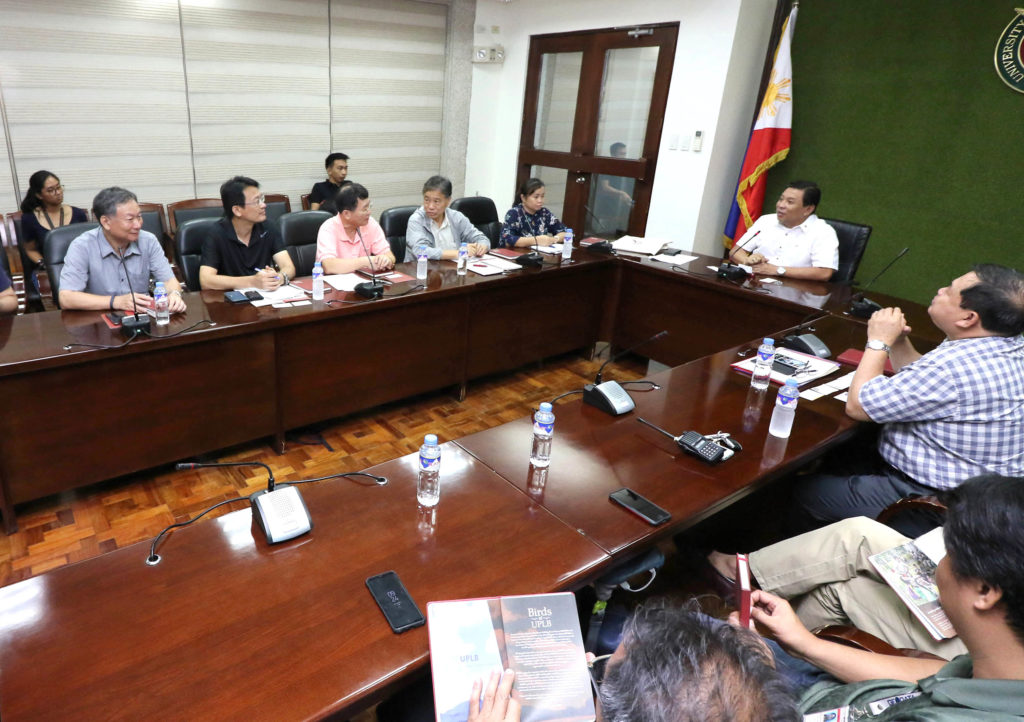 Prior to the lecture, the guests paid a courtesy visit to Chancellor Fernando C. Sanchez, Jr. at the BM Gonzalez Hall.
In the said meeting, Dr. Jou Jong Dao, professor at the National Taiwan University, underscored the importance of the partnership between Taiwan and the Philippines because both countries face the same natural threats.
Likewise, Chancellor Sanchez identified Taiwan as one of UPLB's integral partners in its internationalization and research goals.
Present during the meeting were Dr. Rex B. Demafelis, vice chancellor for research and extension, and Dr. Roberto G. Visco, assistant to the vice chancellor for community affairs and director of the Makiling Center for Mountain Ecosystems. (John Glen S. Sarol)