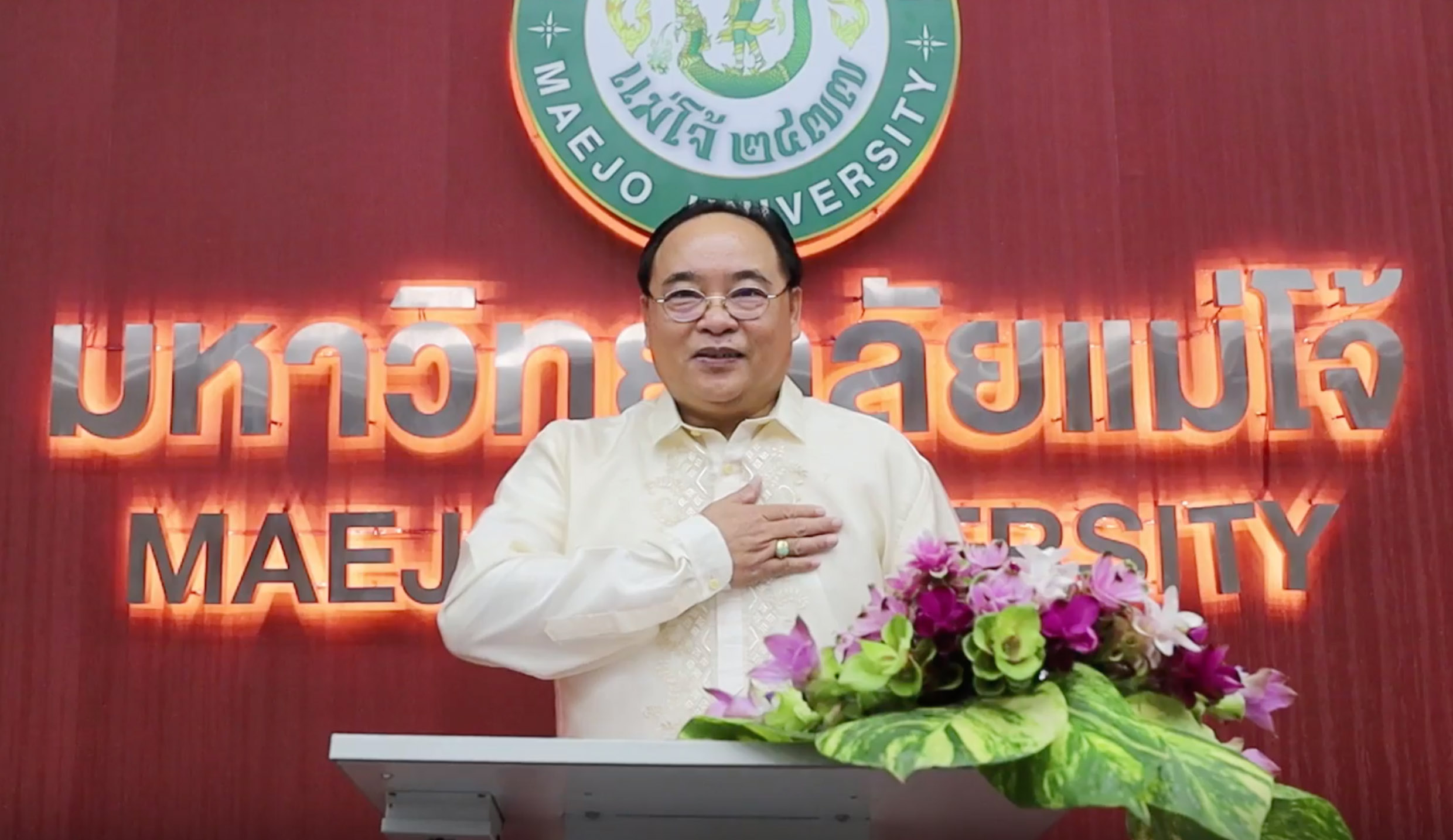 Thai uni president is outstanding UPLB alumnus
Dr. Weerapon Thongma leads this year's recipients of distinguished alumni awards from the UPLB Alumni Association (UPLBAA).
Dr. Thongma received the UPLBAA Presidential Award, the highest of all awards given during the celebration of the UPLB Loyalty Day and Alumni Homecoming in virtual ceremonies streamed on the UPLB Facebook and Youtube channels.
Dr. Thongma is president of Maejo University in Thailand who earned his PhD in Extension Education from UPLB in 2001. He was also one of the recipients of The Outstanding Alumni Award and the College of Public Affairs and Development in 2019. He is the president of the Asian Association of Agricultural Colleges and Universities.
An expert in tourism development, sustainable tourism management, agrotourism, and community development, he is recognized for his active role in promoting inter-country relationships among higher education institutions in Southeast Asia, and for his advocacy of ground-breaking research such as the cultivation of cannabis for medical purposes.
In his acceptance speech, Dr. Thongma expressed his gratitude to UPLB, saying "without its support, I would not have gone this far." He said that UPLB is not only the university where he finished his PhD, but also his second home.
Dr. Weerapon Thongma was given the most distinguished award, the UPLBAA Presidential Award, for contributing remarkably to his respective field. He is honored for promoting inter-country bonds and cultivating cannabis as an ingredient in medical research. He is also credited for keeping the UPLB spirit within his colleagues.
"UPLB is not just the university where I got my PhD from, but it is my second home. UPLB is my home," Dr. Thongma said in his response. He talked about the principles that he got from UPLB that made him what he is today.
Receiving the Nelia T. Gonzalez Alumni Service Award was former UPLBAA president, Leo R. Ballesfin, CF '81 and BSF '84 while 12 received The Outstanding UPLB Alumni Award. Seven who belong to the Class of 1971 were also named Outstanding Golden Jubilarians. For. Ballesfin was the first president of UPLBAA from CFNR and served from January 2016 to July 2021.
Thirty eight alumni were recognized by their colleges while five families received The Multi-Generation UPLB Alumni Recognition for having at least three generations of family members who graduated from the University. (A gallery of awardees may be viewed in the Horizon at https://uplb.edu.ph/publications/)
In his opening remarks at the virtual awarding ceremony of the 103rd Loyalty Day and Alumni Homecoming, Capt. Mauro W. Barradas, UPLBAA president, said "while we each have our own strengths, our efforts together can bring significant impact to the field," by way of enjoining the alumni to participate in UPLBAA initiatives.
Chancellor Jose V. Camacho Jr. for his part, talked about how the UPLB community helps the University overcome the challenges caused by the pandemic and transforms it into a future-proof university. He further discussed the establishment of the UPLB Alumni Industry Council and the need for the experiences and perspectives of the alumni for the betterment of the students.
"Tulong tulong tayo sa pag-unlad at pag-yabong ng UPLB sa ngalan ng mga iskolar ng bayan para sa bayan," Chancellor Camacho ended his message.
(Let us help each other in developing and making UPLB grow in the name of the scholars of the nation and for the nation.) (Kyle Ramiel Dalangin)