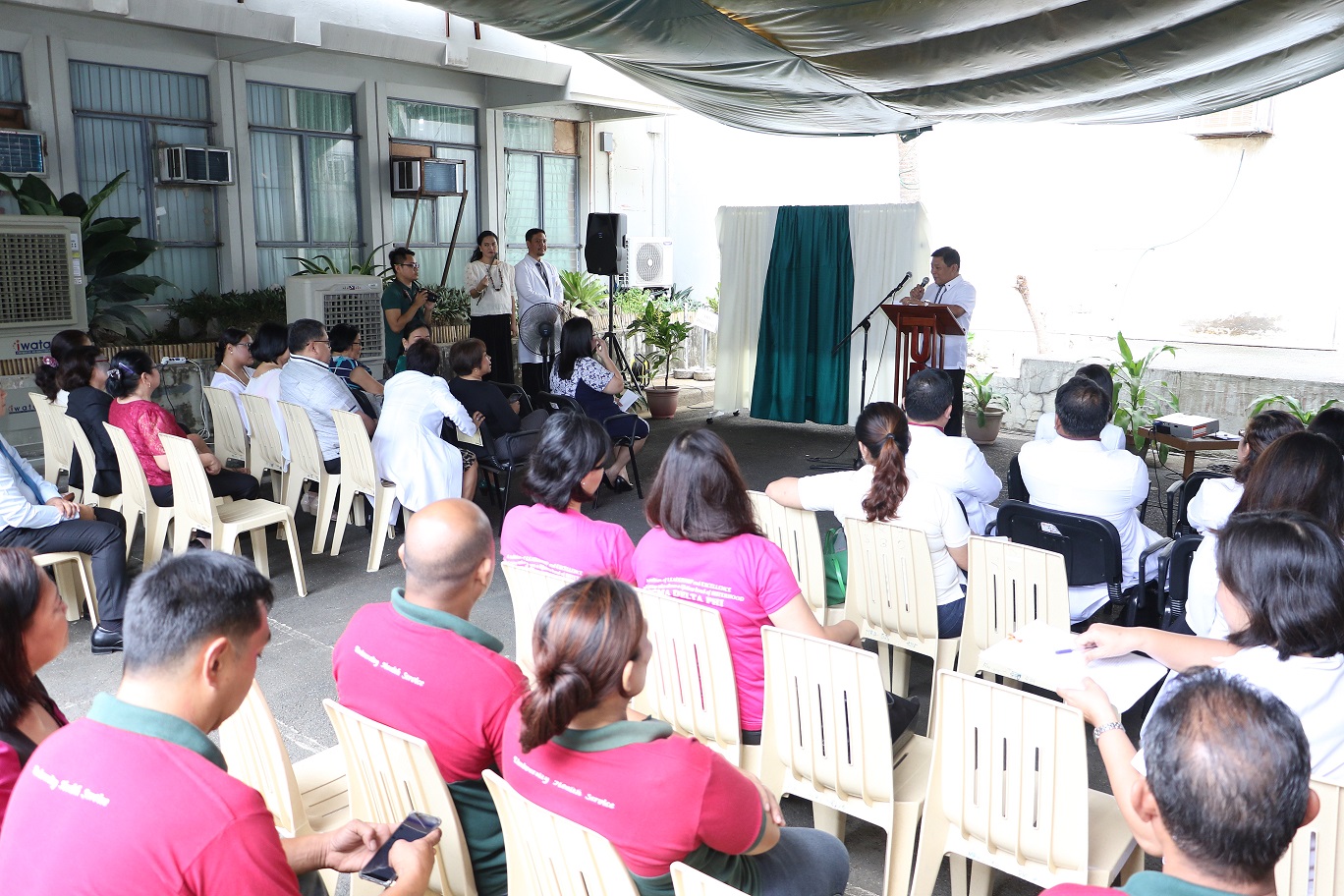 UHS acknowledges donors at its 104th anniv
The University Health Service (UHS) honored its benefactors whose goodwill has helped improve the hospital's facilities and services.
Called the "Donor's Day," the event was held on Aug. 28 to celebrate the 104th anniversary of UHS.
"UPLB has been blessed to have donors, benefactors, and partners — individuals, organizations, and institutions — who have been very generous, responsive, and thoughtful of the UHS' needs," said Chancellor Fernando C. Sanchez, Jr.
Dr. Serlie Barroga-Jamias, vice chancellor for community affairs, extended gratitude to the UHS workforce for looking after the health of UPLB constituents. She also reiterated the vision of UHS to become a "Health and Wellness Center."
During the event, 12 benefactors who gave monetary and material donations to UPLB's secondary level hospital were recognized.
The UPLB Alumni Association of America and the UPLB Alumni Group in America were acknowledged for donating $1500 and $2,200, respectively. These funds were used to purchase hospital beds and equipment, and to repair and renovate some rooms.
The UPLB Sigma Delta Phi Alumnae Association-Los Baños was recognized for sponsoring the renovation and equipping of a number of hospital rooms.
Sigma Delta Phi, the Rotary Club of Los Baños, the Rotary Club of Los Baños-Makiling, and the UPLB Zoological Society Alumni (Class 1992, through Dr. Juan Carlos Gonzalez) were acknowledged for their respective medical supplies and wheelchair donation.
The Department of Health, in cooperation with Dr. Imelda Marie Fremielle F. Palacol and event special guest Laguna Vice Governor Karen Agapay, also donated a blood bank refrigerator and wheelchairs, respectively.
UPCA Class of 1959 through Dr. Rafael Creencia, and Drs. Rene Rafael and Teresita Espino were recognized for respectively donating a water dispenser and a television set to the hospital.
Present during the event were Dr. Jessie Imelda Walde and Dr. Myla Lourdes Avena, medical director and deputy director, respectively, of UHS
A day after, UHS continued its anniversary celebration with a health and wellness fair where it offered freebies, discounted medicines, and medical services to the general public. (KEAraguas)