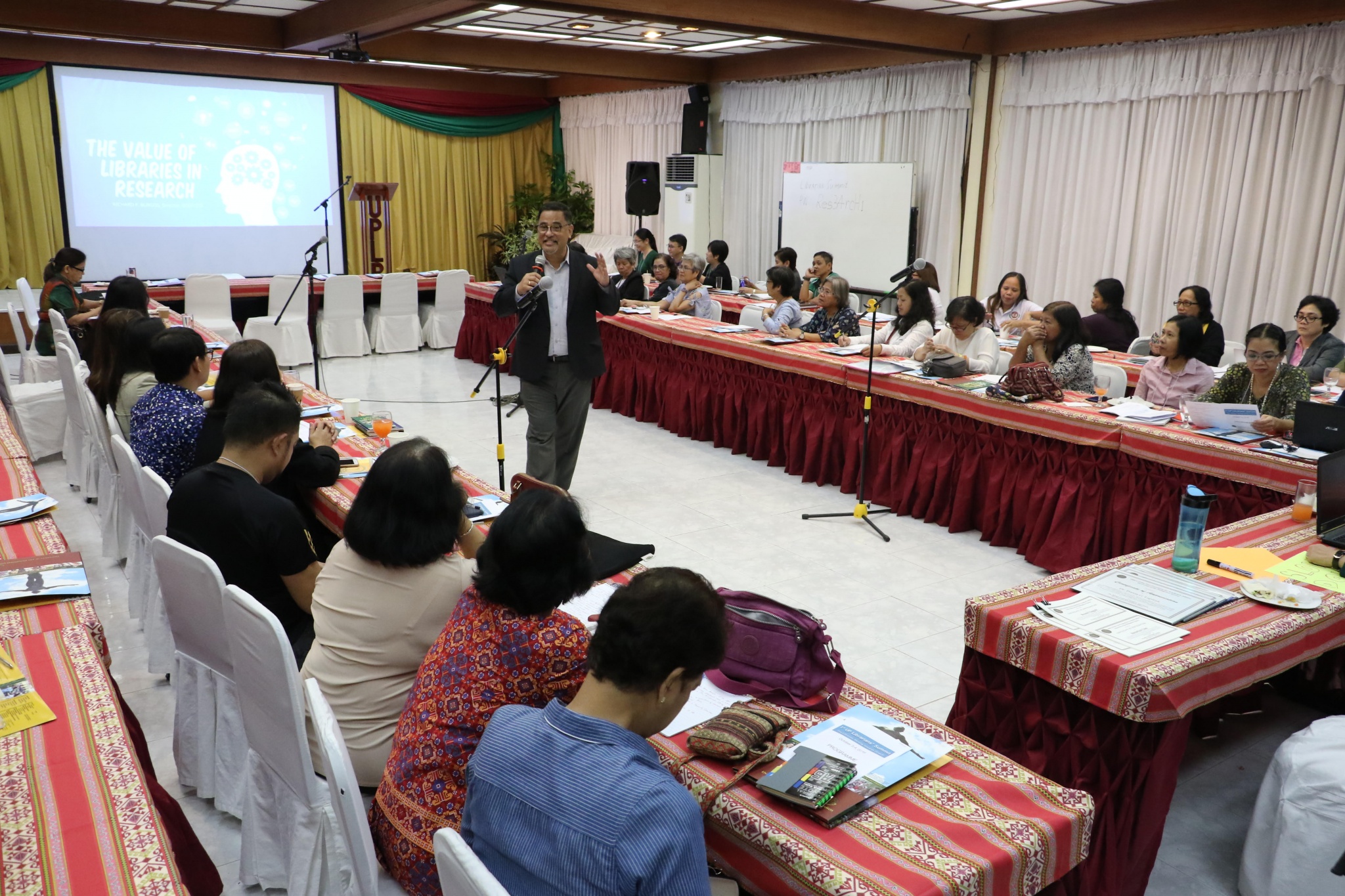 UP librarians hold 1st summit
UP librarians – from UP Baguio in the north to UP Mindanao in the south – have just committed to work together towards a unified knowledge-based network.
This was during the landmark UP Librarian's Summit, the first in the history of UP, held on Oct. 3-4 at the Narra Training Hall of TREES, UPLB.
With the theme "The libraries: moving towards One UP," the Summit staged a workshop to identify the needs of UP libraries and measures to improve their services.
The UP librarians discussed policy recommendations that would fit the rapidly changing technological environment affecting libraries, with the 1991 University Library Organic Act as the main tool to unify policies and standards across UP.
UP and UPLB officials graced the Summit and reiterated the importance of the librarians in UP's instruction, research, and public service during the opening program.
Dr. Patricia B. Arinto, faculty regent, underscored the relevance of the librarians in fulfilling UP's mandates as the national university.
Dr. Portia G. Lapitan, UPLB vice chancellor for academic affairs, assured that the roles of librarians in instruction – both in teaching and learning – would not become obsolete because librarians catch up with the changes in the environment and technologies.
UPLB Chancellor Fernando C. Sanchez, Jr., for his part, said that UP should invest on further developing the librarians, since they play a fundamental role in keeping UP's research productivity.
He challenged the librarians to come up with an integrated system that would make the researches of each constituent university accessible to one another.
Resource speaker Richard P. Burgos, director of the Department of Science and Technology-Science and Technology Information Institute, emphasized the role of academic libraries in research.
According to Dr. Burgos, a good academic library helps institutions to recruit and retain top researchers by providing updated resources, dedicated spaces for better work environment, value changes, and a network with other institutions.
Dr. Maria Cynthia Rose B. Bautista, UP vice president for academic affairs, said that the event could complement the upcoming discussions in the UP-wide conference about the welfare of the Research, Extension and Professional Staff (REPS), which counts librarians among them, on Oct. 18-19 at UP Diliman.
According to Dr. Mary Ann Ingua, head librarian at the Cataloguing Section of the UPLB University Library and the head organizer of the Summit, the two issues that could be discussed about the welfare of the librarians in the said conference are the career path of professional librarians and their participation in university governance.
The UP Office of the Vice President for Academic Affairs provided support in staging the Summit.
A follow-up Summit that would discuss other relevant issues is planned to be held in June 2019. (Virginia P. Alcantara and Meichelle Ann Jenine Rivas)