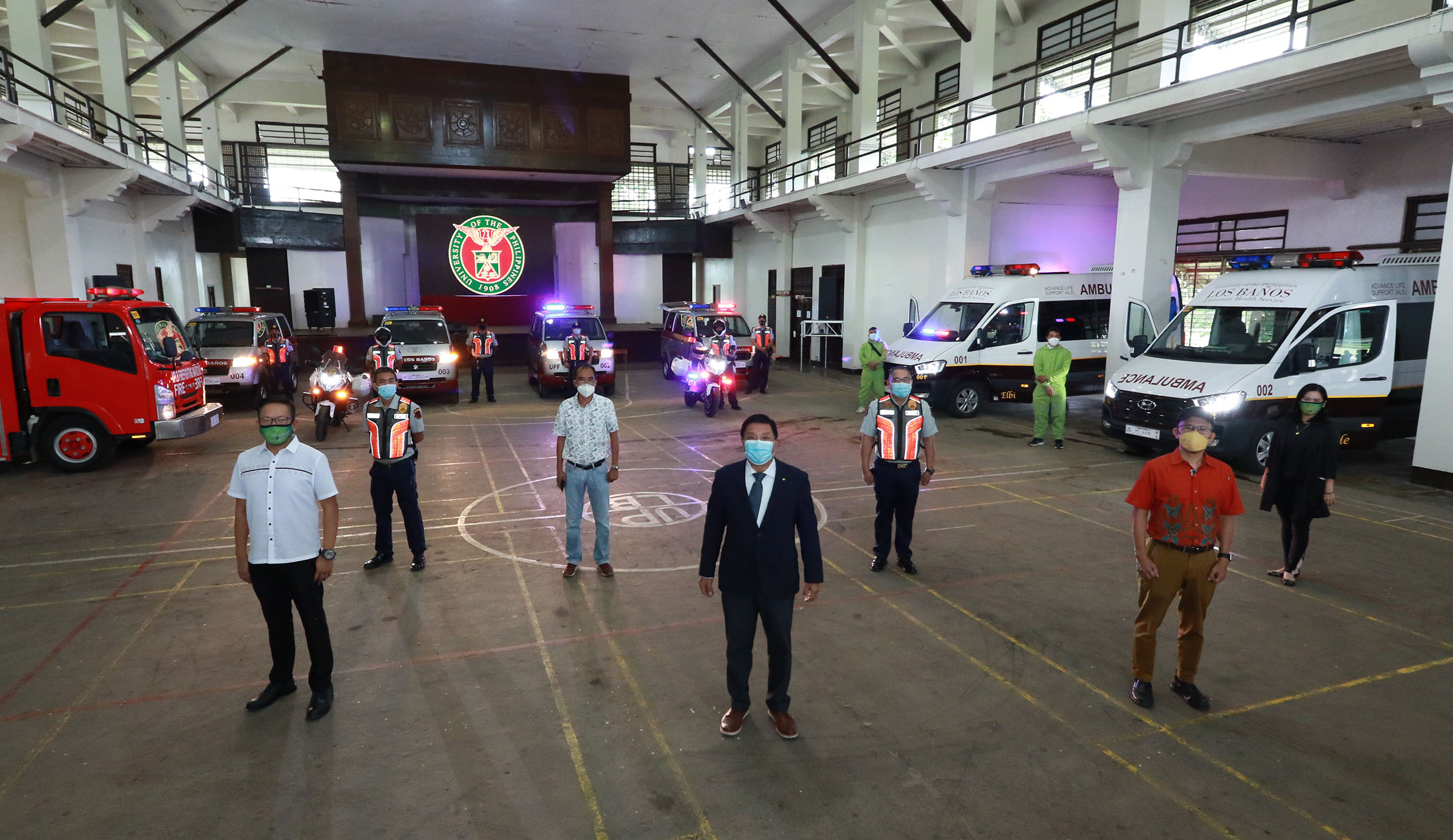 UPF gets capacity upgrade with new police vehicles
The University Police Force (UPF) gets its capacity upgraded with the turnover of new vehicles from former Chancellor Fernando C. Sanchez, Jr. on Oct. 30 in what was to be one of the latter's last official acts as UPLB chancellor with his term having ended on Oct. 31.
Four Suzuki APV and two CF motorcycles were turned over to the UPF at Baker Hall in simple rites also graced by Dr. Glenn B. Gregorio and Prof. Jose G. Florendo, director and deputy director, respectively, of the Southeast Asian Regional Center for Graduate Study and Research in Agriculture (SEARCA).
Acquisition of the new vehicles is a joint project of UPLB and SEARCA through the UPLB Foundation, Inc. SEARCA headquarters and its staff houses are located in the UPLB campus.
Capacitating and equipping security personnel is one way by which UPLB strived to attain its goal of creating an enabling environment for personnel productivity and creativity.
Also present during the turnover were Ms. Beatrice L. Martinez, executive coordinator of SEARCA, Dr. Roberto G. Visco, former assistant to the vice chancellor for community affairs; and Chief Ricardo T. Silab of the University Police Force.
Former Chancellor Sanchez had also turned over two state-of-the-art ambulances to the University Health Service and a firetruck to the UPF as part of his campaign to promote enhanced security and safety in the campus.