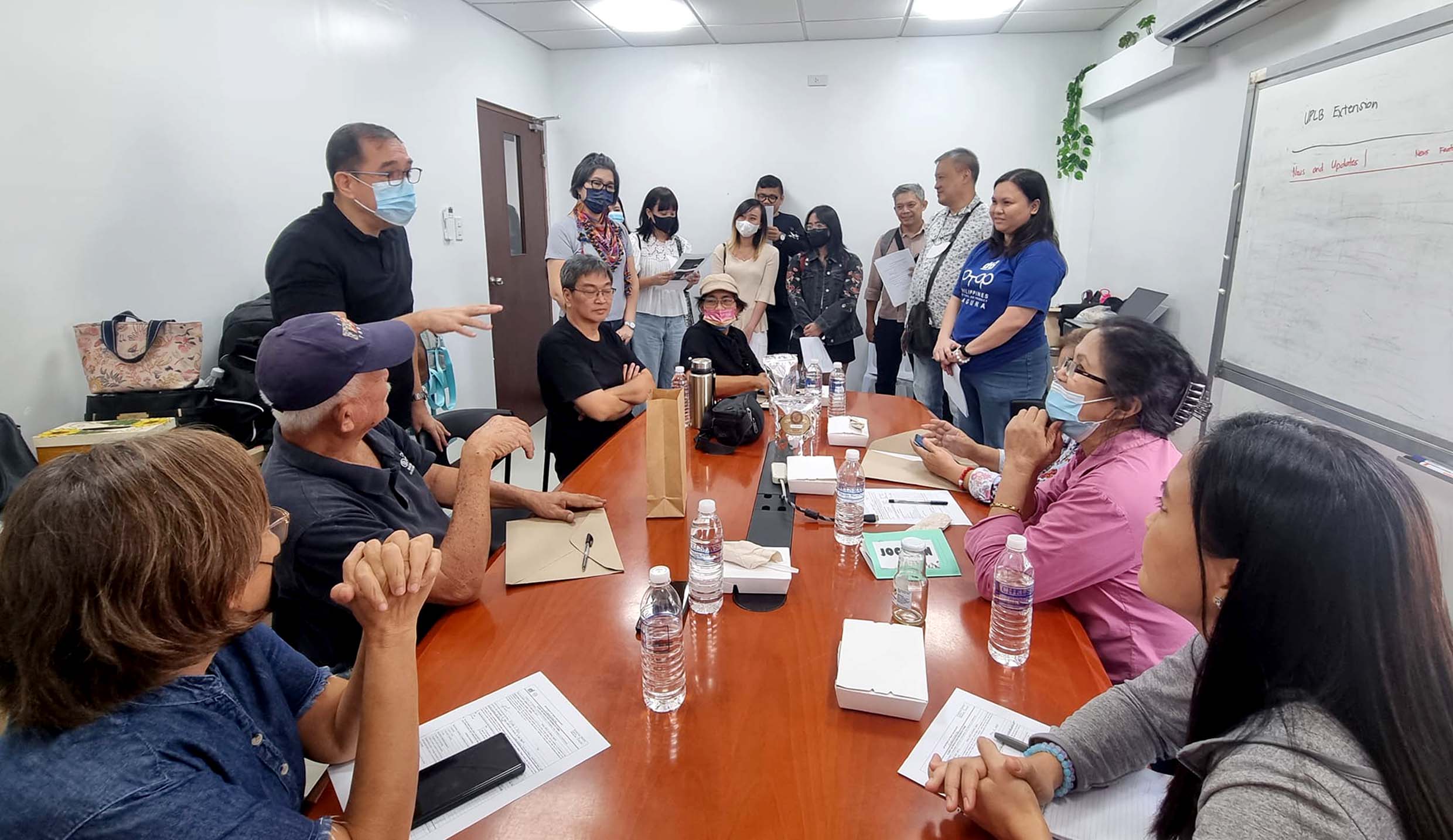 UPLB BAO and DTI Laguna host entrepreneurship and packaging design mentorship program
In collaboration with the UPLB Business Affairs Office (BAO) and the UPLB Alumni Association (UPLBAA), the Department of Trade and Industry (DTI) Laguna organized the MSME Boot Camp 2023: Entrepreneurship and Packaging Design Mentorship Program for Suppliers of One Town, One Product (OTOP) Hub on May 4-5.
Dr. Jennifer Marie Amparo, assistant vice chancellor for administration and director of the UPLB Business Affairs Office (BAO), opened the program with an introduction to the UPLB OTOP hub.
The Techno Hub and One Stop Shop (THOSS) was established to be a place for different innovations, inventions, and programs to cultivate and develop. Aside from being a space to sell products, it provides research and technical assistance to micro, small, and medium enterprises (MSMEs).
According to Dr. Amparo, the services help MSMEs scale up and enter the mainstream market. She also discussed the need to improve the UPLB branding to boost the appeal of partnered products.
In his welcome remarks, UPLBAA president Capt. Mauro Barradas said he was delighted to see alumni, parents, and students patronize UPLB products. He highlighted the need to extend the shelf-life of products to make them more enticing to local and international markets. He reiterated that plenty of technologies are available at the university, but only a few are being used. Capt. Barradas ended his message by stating that businesses could grow with the help of UPLB THOSS.
In his opening message, Christian Ted Tungohan, OIC-provincial director of DTI Laguna, said that he hopes the participants acquire new lessons and knowledge from the speakers. Tungohan discussed the many aspects of running a business, and observed that there are more things to learn each year to keep up with market competition.
The first day of the boot camp featured four lectures with GoNegosyo mentors as speakers. Jorge Wieneke, the co-founder of Potato Corner and Tokyo Tempura and founder of KalyeNegosyo, gave the first lecture on entrepreneurial mindset and innovation. The second speaker was Jennifer Wieneke, the chief marketing officer of Tokyo Tempura and presidential appointee to the Design Advisory Council of the Philippines, who gave a talk on marketing mindset.
TV/Film scriptwriter and creative brand communications consultant Erlito "Lilit" Reyes discussed branding and packaging trends. The former provincial director of DTI Laguna, Clarke Nebrao, spoke about mandatory labels and packaging.
A workshop on brand packaging was held on the second day, led by DDB Group Philippines and Tribal Worldwide Philippines. MSME and UPLB Income Generating Programs (IGPs) participants also had one-on-one consultations with creative agencies on brands, logos, packaging, etc. Jorge Wieneke, Jennifer Wieneke, and Lilit Reyes were also available for participants to consult about strengthening their business and expanding their market reach. (Antoinette Sia)
Aligned with our commitment to: