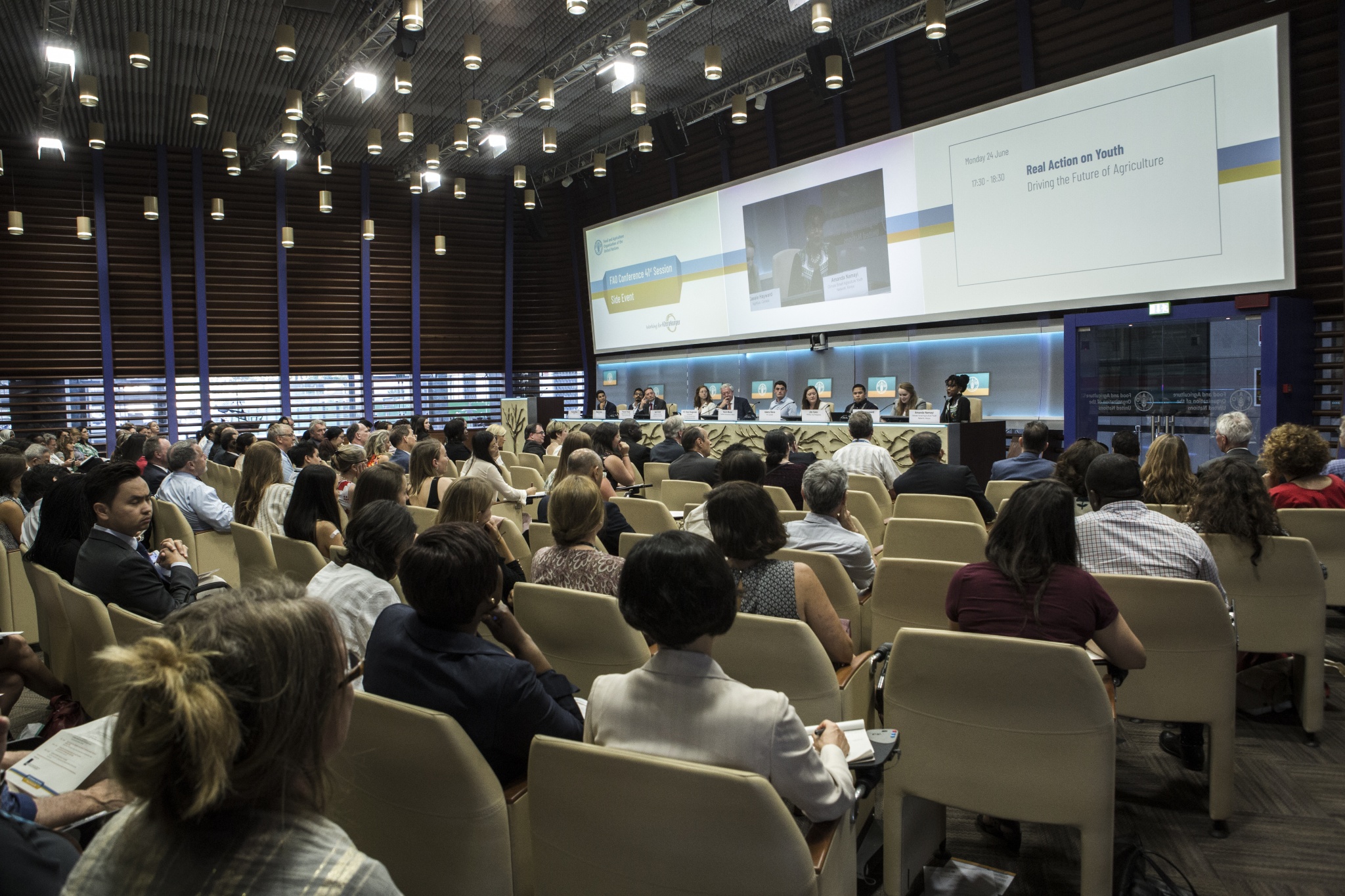 UPLB-based agri advocate joins Youth Council for UN food agencies
Youth engagement in agriculture remains a challenge the world faces in the effort to achieve sustainable development. In the Philippines, data shows that the average age of farmers is 57.
However, the future is not as bleak as it seems.
Various international youth-in-agriculture organizations have come together to form the Youth Council and raise the voice of the youth at the highest level of global agricultural policy – the United Nations (UN) Rome-based Agencies (RBAs).
These UN RBAs include the Food and Agriculture Organization (FAO), the International Fund for Agricultural Development (IFAD), and the World Food Programme (WFP).
With the launching of the Youth Council during the 41st FAO Annual Conference on June 24-26 at the FAO Headquarters in Rome Italy, this alliance of youth organizations came one step closer to realizing their goal.
The Youth Council was launched through a side event that the Government of the Netherlands organized in coordination with the Private Sector Mechanism of the UN Committee on World Food Security.
The Government of the Netherlands, through Ambassador Hans Hoogeveen, is one of the first UN Member States of the RBAs that has committed to support the Youth Council initiative.
The Youth Council is composed of the Young Professionals for Agricultural Development (YPARD), Nuffield International, 4H International, Climate Smart Agri Youth Network (CSAYN), and Youth Ag Summit.
At the core of this group is UPLB's Jim Leandro P. Cano, a teaching associate at the Agricultural Systems Institute of the College of Agriculture and Food Science (CAFS) and Philippine country representative of YPARD, a global youth network established in 2006 and hosted at FAO, Rome.
Cano is currently taking up MS Development Management and Governance at UPLB and was a former vice chairperson of the UPLB University Student Council (2013-2014).
At the Youth Council launch, Cano took part in a panel discussion along with his counterparts: Valerie Stone of 4H International, Kevin Moran of Nuffield International, Cassie Hayward of Youth Ag Summit, and Amanda Namayi of CSAYN.
Representatives from FAO, IFAD, and WFP who worked on mainstreaming the youth also sat in the panel.
Youth Council aims to be a valuable resource to the RBAs in the form of an inclusive, youth-led advisory team that champions practical innovations and policies.
These innovations and policies are focused on the unique needs and strengths of young people in agriculture.
The Youth Council will facilitate the input of young people in the work of the RBAs. It will focus on endorsing and advising programs and products associated with the three RBAs.
The council recognizes the work, experience, and wisdom of the preceding generation. It also believes that it is equally important for the former to be cognizant of the creativity and passion of the younger generation in the pursuit of sustainable development and zero hunger in the world.
To watch the webcast of the event, click here.