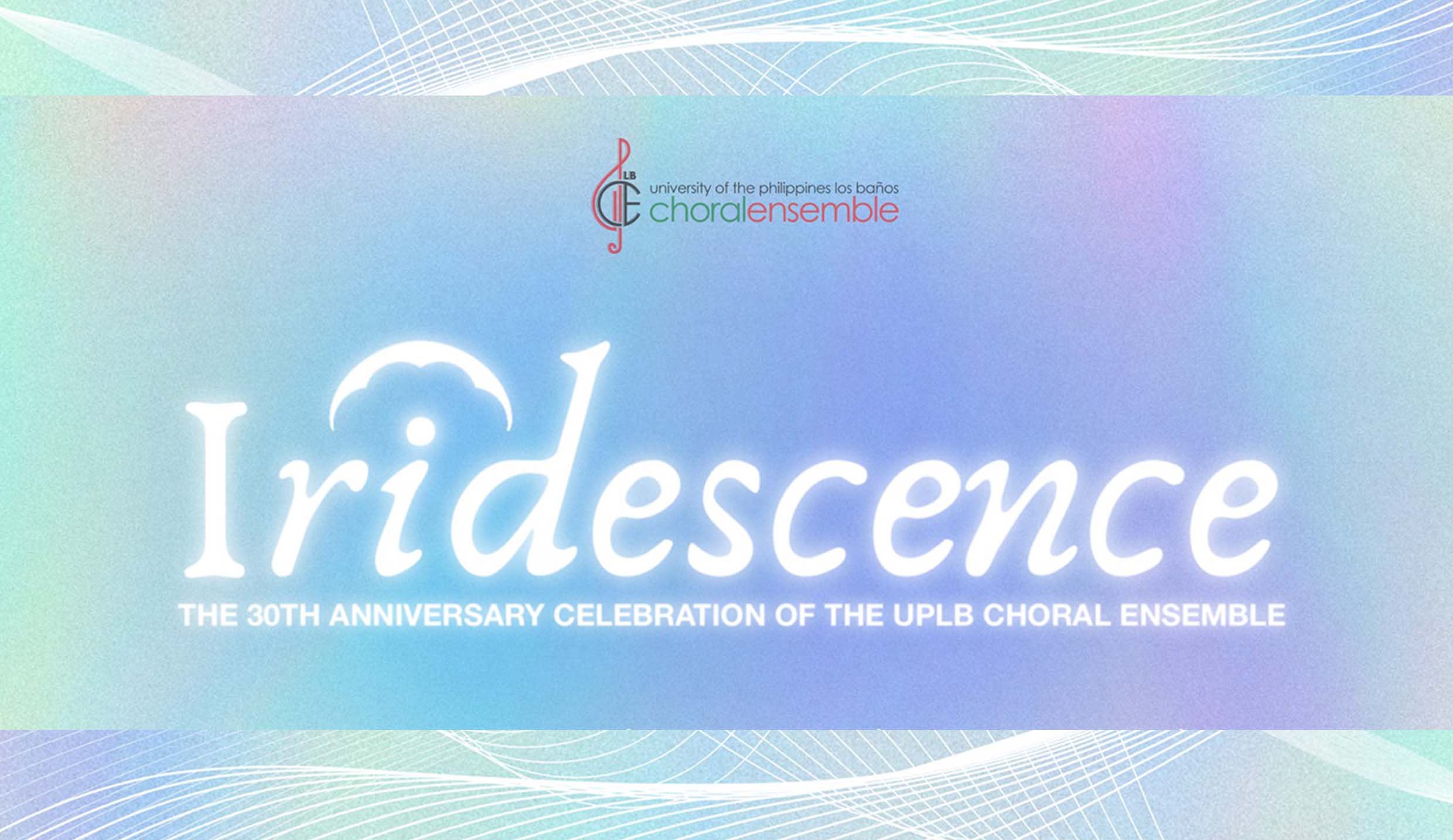 UPLB CE celebrates 30 iridescent years
An organization standing strong after three decades through ups and downs and in the middle of the pandemic calls for a month-long celebration.
More than just an Octoberfest, the UPLB Choral Ensemble (CE) celebrates 30 memorable years with month-long activities that kicked off with an online ceremony on Oct. 1.
Themed "Iridescence," CE opened the celebration with a program featuring performances and interviews with CE alumni from all over the world reminiscing their time with CE in UPLB.
Each Saturday for the whole month of October will be action-packed with CE activities dedicated to their respective partners.
On Oct. 9, CE will put the spotlight on empowering friends and families as the event will be a venue to acknowledge their friends and family who supported the CE journey, as well as individuals and institutions who helped CE achieve their goals.
On Oct. 16, CE will honor their international relations by holding a fundraising concert featuring their performances from their previous competitions with special participation from their fellow choirs from Asia and Europe.
CE dedicates the day on Oct. 23 to highlighting artists and partner organizations who supported their endeavors through their artistic contributions.
Last but not the least, Oct. 30, the last Saturday of the month, will be the culminating activity featuring the members and present conductor of the UPLB CE as they share their plans to move forward, as well as a live streaming of their latest virtual choir performances together with CE alumni.
With the objective of empowering communities through music, CE partnered with organizations Kaagapay UP, Agapay UPLB, and Stairway Foundation as beneficiaries.The month-long celebration may be viewed online at the UPLB Choral Ensemble Official Facebook Page. (KEAraguas)