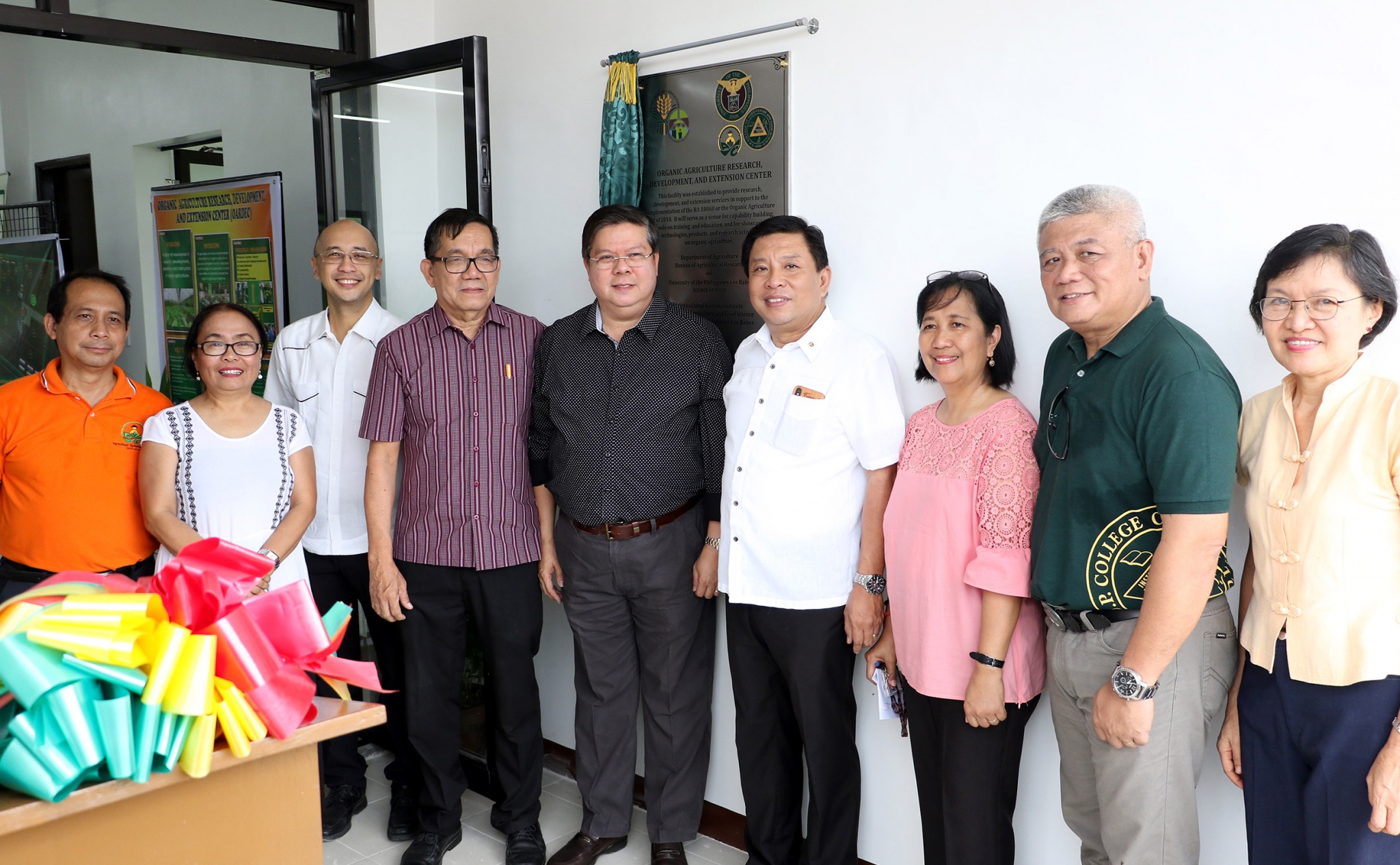 UPLB, DA-BAR launch organic agriculture facility
UPLB is now ready to advance the study on organic agriculture from a new building at a seven-hectare farm in the UPLB Central Experiment Station.
The Organic Agriculture Research, Development, and Extension Center (OARDEC) building of the Agricultural Systems Institute (ASI), College of Agriculture and Food Science (CAFS) was inaugurated on July 26 by university officials led by Chancellor Fernando C. Sanchez, Jr.
"I consider this building as the seed where the organic agriculture initiative of UPLB and the UP system would grow," Chancellor Sanchez said.
According to him, today's climate crisis has dealt challenges to the agricultural sector and addressing it requires innovative sustainable methods, among which is organic agriculture.
Chancellor Sanchez urged the ASI-CAFS to share the organic agriculture technologies that it has developed to other state universities and colleges.
With a PhP 5.5 million funding from the Department of Agriculture-Bureau of Agricultural Research (DA-BAR), the OARDEC will promote a sustainable and economically vibrant organic agriculture industry while also generating scientific knowledge and verifying indigenous knowledge systems.
It also aims to develop stakeholders' capacities through inclusive and participatory non-formal and formal education, and communicate scientific and practical findings through efficient knowledge management.
In his inaugural message, Dr. Nicomedes P. Eleazar, director of DA-BAR, emphasized the importance of a facility that will support the study on organic agriculture.
"Conducting research and development goes hand in hand with providing a cutting edge facility. Otherwise, what good is it to have all the necessary device and tools if we do not have the facility to house them or a training ground to continuously hone our R&D workforce?" Dr. Eleazar said.
Dr. Virgilio T. Villancio, deputy director of ASI-CAFS, gave a brief presentation about the OARDEC's development plan. The farm will also soon feature an edible landscaping garden, a pond, rice terraces, and screen and greenhouses, among others.
The event concluded with the viewing of mini-technology exhibits showcasing scientific posters and publications from the National Institute of Molecular Biology and Biotechnology and ASI-CAFS researchers.
Present at the event were Dr. Marish S. Madlangbayan, vice chancellor for planning and development and Dr. Elpidio M. Agbisit, Jr., dean of CAFS.
Joining them were Dr. Pearl B. Sanchez, director of ASI; the ASI personnel; and Dr. Casiano S. Abrigo, Jr., executive director of UPLB Foundation, Inc., the organization that administered the project funds. (John Glen S. Sarol)