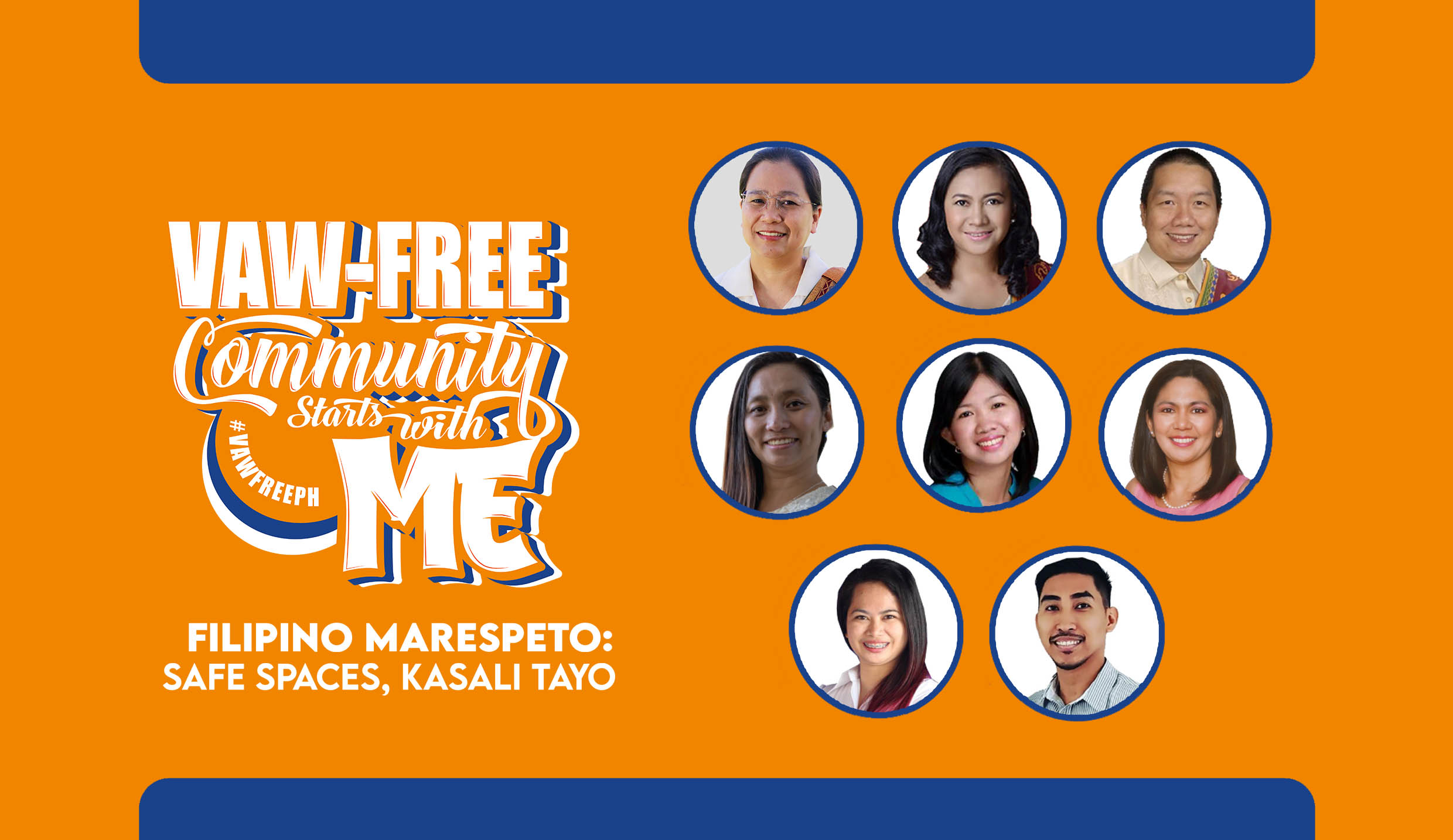 UPLB-GC, MOVE advocate for safe cyberspaces
In observance of the 2021 18-Day Campaign to End Violence Against Women (VAW), the Philippine Commission on Women (PCW) and the UPLB Gender Center (UPLB-GC) conducted a series of webinars for the UPLB and Los Baños communities beginning Nov. via livestreaming.
The webinars are in line with the theme of the Campaign, which is "Filipino Marespeto, Safe Spaces Kasama Tayo," which aims to promote awareness of Republic Act 11313, also known as the "Safe Spaces Act" or "Bawal Bastos Law."
Safe Spaces Act defines and penalizes gender-based sexual harassment (GBSH) in the streets and public spaces, workplace, educational and training institutions, and online.
UPLB MOVE Activities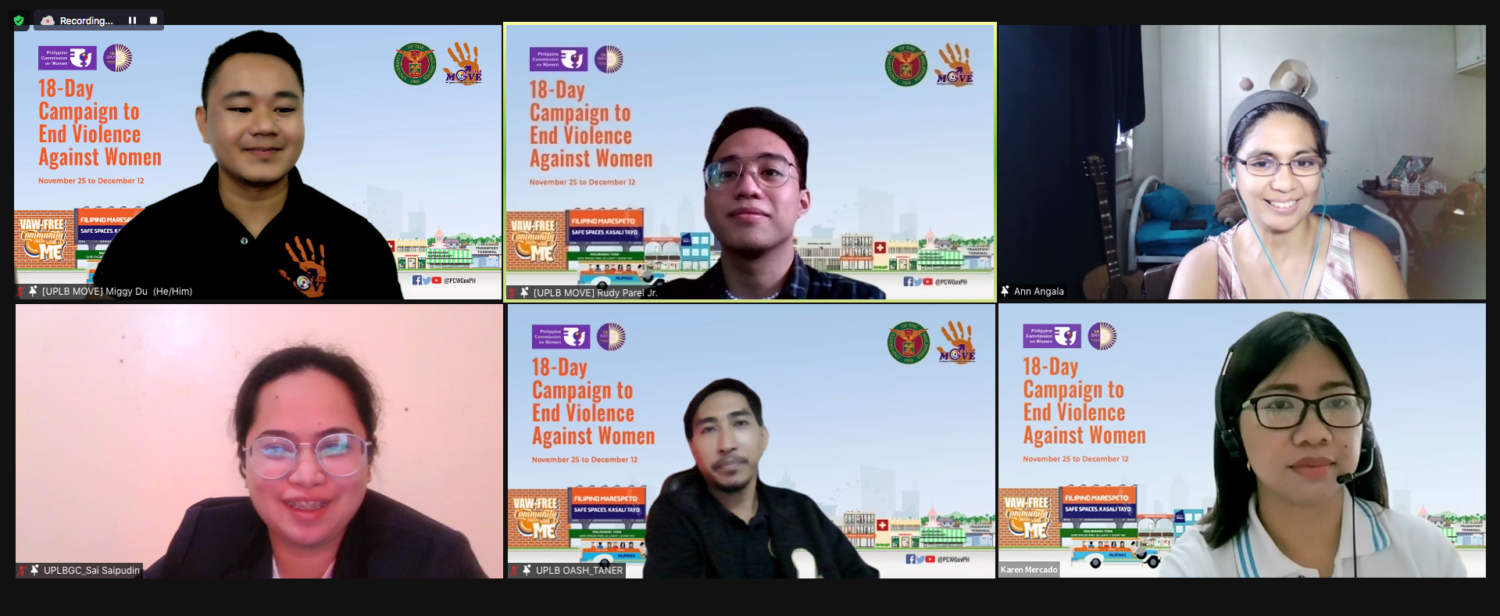 The UPLB Men Opposed to Violence Against Women Everywhere (MOVE) of UPLB-GC kicked off the university's participation in the campaign with its webinar entitled "Safe Spaces in the New Normal: Fostering VAW-Free Learning and Working Environments."
Sairah Mae Saipudin, a researcher at UPLB-GC, discussed the Safe Spaces Act. A safe space, she said, is a place where verbal, emotional, psychological, and physical harm is absent.
Such spaces under the law include streets and public spaces, online or cyberspaces, workplaces, and educational and training institutions.
The enactment of this law in 2019, Saipudun said, is important to compensate for the limitations of RA 7877 or Anti-Sexual Harassment Act (ASHA) of 1995 as it recognizes and addresses all forms of sexual harassment across genders, which is known as Gender-Based Sexual Harassment (GBSH).
Renato D. Dumagco Jr., administrative officer at the Office of Anti-Sexual Harassment, discussed the the UP Anti-Sexual Harassment (ASH) Code.
The Code, according to him, allows for an enabling, gender-fair, safe, and healthy learning and working environment for all UP constituents.
They include teaching and non-teaching personnel, students, other UP workers, and UP organizations; and also covers sexual harassment not only within the territorial jurisdiction of the University but also outside UP premises as long as the activities involved are University-related, such as internships and training.
Main speakers
The two main speakers talked about their advocacies that aim to end VAW amidst the pandemic.
Karen Lagat-Mercado, development management officer at the Municipal Government of Los Baños and member of the Calabarzon GAD Resource Pool (CGRP) of the National Economic and Development Authority (NEDA), discussed the involvement of male community members in the GAD initiatives of Los Baños.
Since 2017, the LGU has been engaging various male community groups, such as the local transportation sector in its campaign toward the elimination of VAW through seminars and social mobilization efforts.
The last speaker was Ms. Ann Angala, the founder of InThePink, a movement advocating for women and gender empowerment.
Angala is also co-founder of Break the Cycle Philippines, an advocacy that aims to foster a GBSH-free biking community. She talked about making virtual environments a safe space for women by giving advice on how to free cyberspace of discrimination, criticism, harassment, and emotional harm.
Representing Chancellor Jose V. Camacho Jr. and Vice Chancellor Roberto P. Cereno in the program was Dr. Benevieve D. Villanueva, assistant to the vice chancellor for community affairs.
She formally opened the webinar and delivered a message of solidarity in fighting VAW in virtual spaces.
This was followed by a discussion of MOVE's advocacy and the role of its members in fighting VAW in the UPLB community by Miguel Victor T. Durian, MOVE vice president. He also led the participants in reciting the Spaces Pledge of the PCW.
Lastly, faculty member Joselito A. Baril, MOVE president thanked the participants and MOVE members for attending the webinar, and the speakers for their continuous support to the organization's online initiatives in the closing remarks he delivered on behalf of Gender Center Director Nelson Jose Vincent B. Querijero.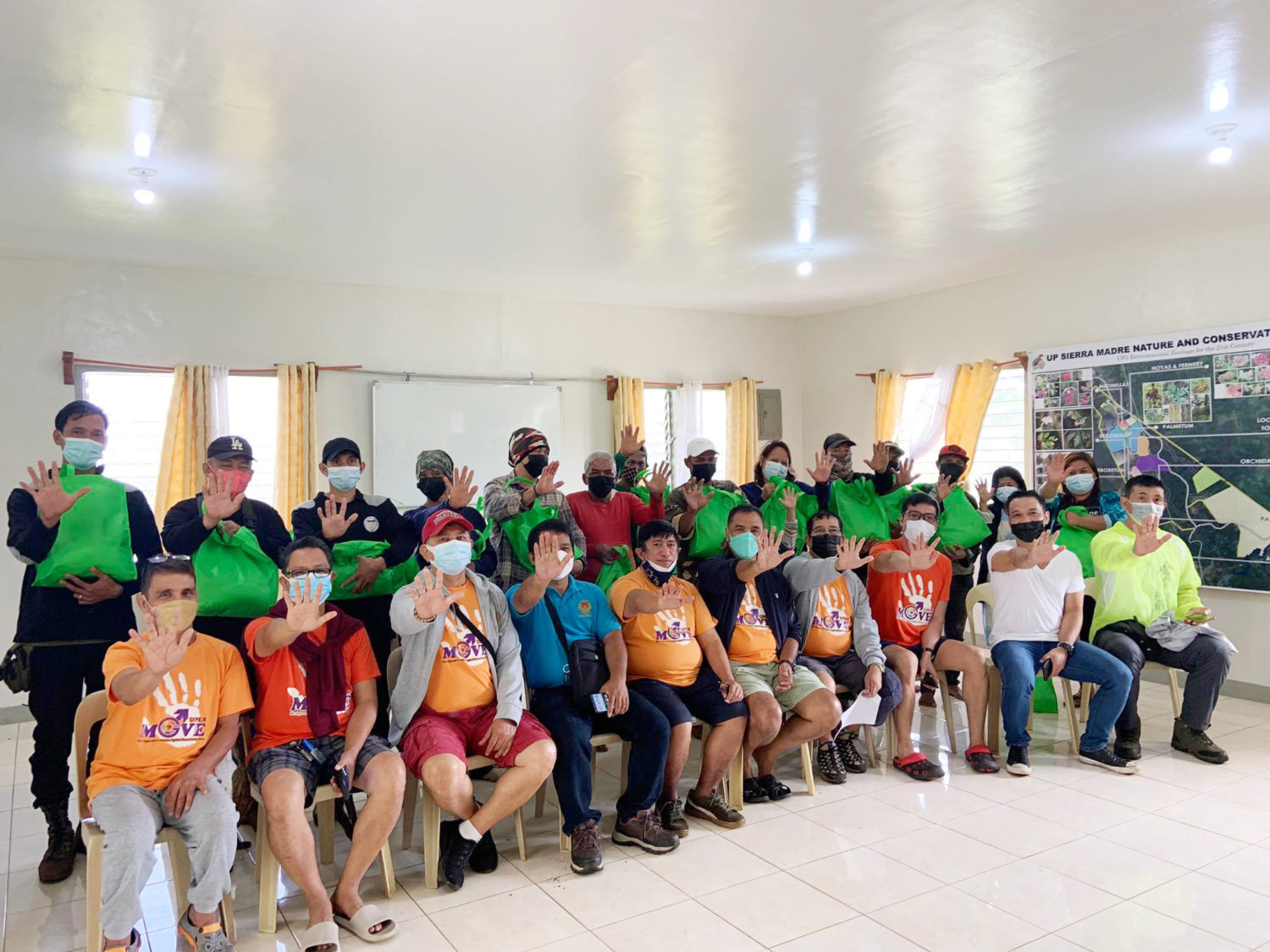 In addition to its online initiative, UPLB MOVE also led an on-ground public service activity at the far-flung UPLB territory of Laguna-Quezon Land Grant (LQLG) in Siniloan, Quezon.
The organization facilitated an Anti-Sexual Harassment and Gender Sensitivity Training for LQLG staff and distributed relief goods for them. MOVE members also conducted a tree planting.
UPLB-GC activities
UPLB-GC also conducted webinars for first year and new UPLB students, in partnership with the Office of Guidance and Counseling (OSG) of the Office of the Vice Chancellor for Student Affairs (OVCSA) and the UPLB Anti-Sexual Harassment Office (OASH) on Nov. 29 and Dec. 6 via a virtual conference.
Dr. Emilia A. Lastica-Ternura, OASH coordinator, discussed the UP ASH code, RA 9710 (Magna Carta of Women), and RA 7877 (Anti-Sexual Harassment Act).
On the other hand, Atty. Jorge S. Davide, Jr., chair of the Student Disciplinary Tribunal, discussed RA 8353 (Anti-Rape Law), RA 9262 (Anti-Violence Against Women and their Children Act), and RA 11313.
Both of them also discussed processes in reporting cases to the proper authorities.
Representing Director Querijero in these webinars was faculty member Annie Liza Capili-Pintor, who is the coordinator of the Gender for Rural Development Office (GRDO) of UPLB-GC.
GRDO is mandated to spearhead GAD capacity building activities.
Capili-Pintor emphasized the importance of spreading awareness on the rights and welfare of students regarding GBSH to foster an enabling learning environment for them early in their stay in the University.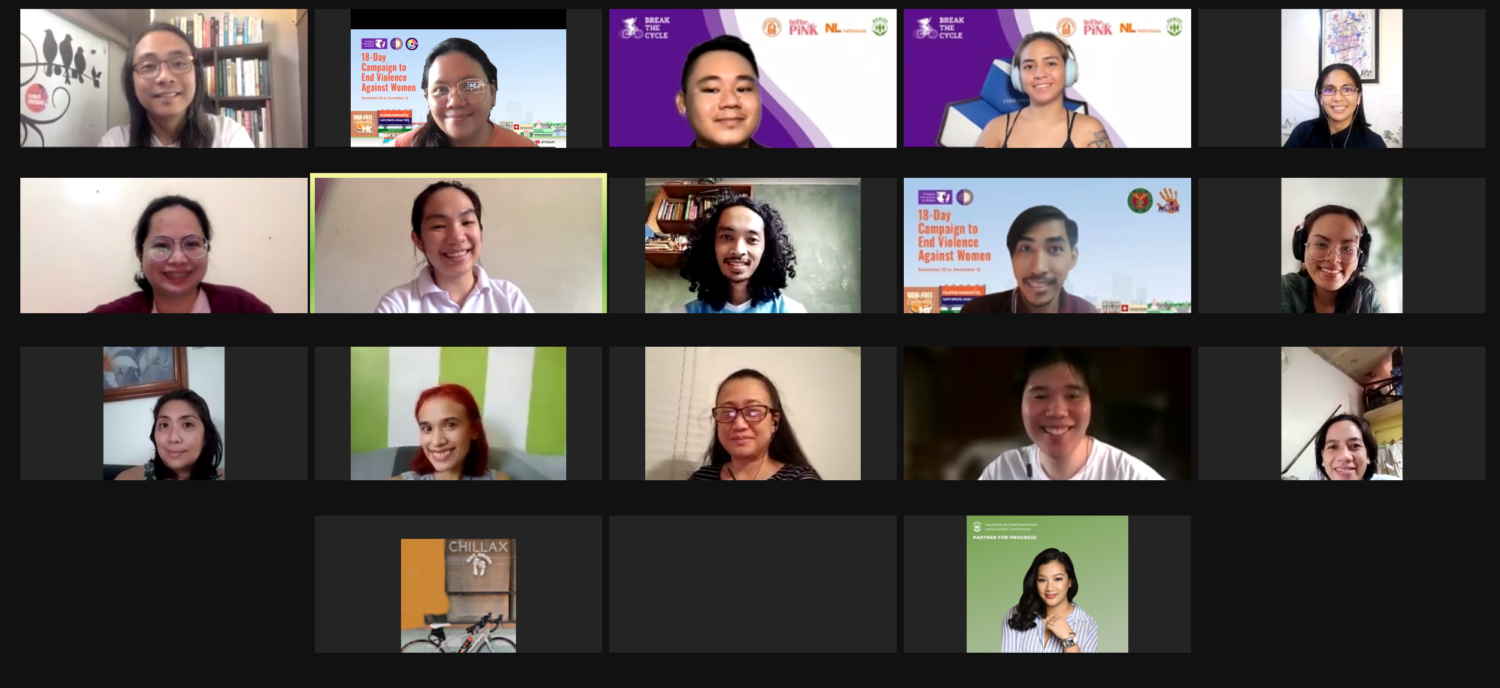 Aside from this webinar series for UPLB constituents, the Asia Society for Social Improvement and Sustainable Transformation (ASSIST) also collaborated with UPLB-GC in conducting Gender Sensitivity Seminars for members of the Bikers United Movement (BUM), Embassy of the Kingdom of the Netherlands, and the Pasig City LGU. (Rudy P. Parel Jr.)