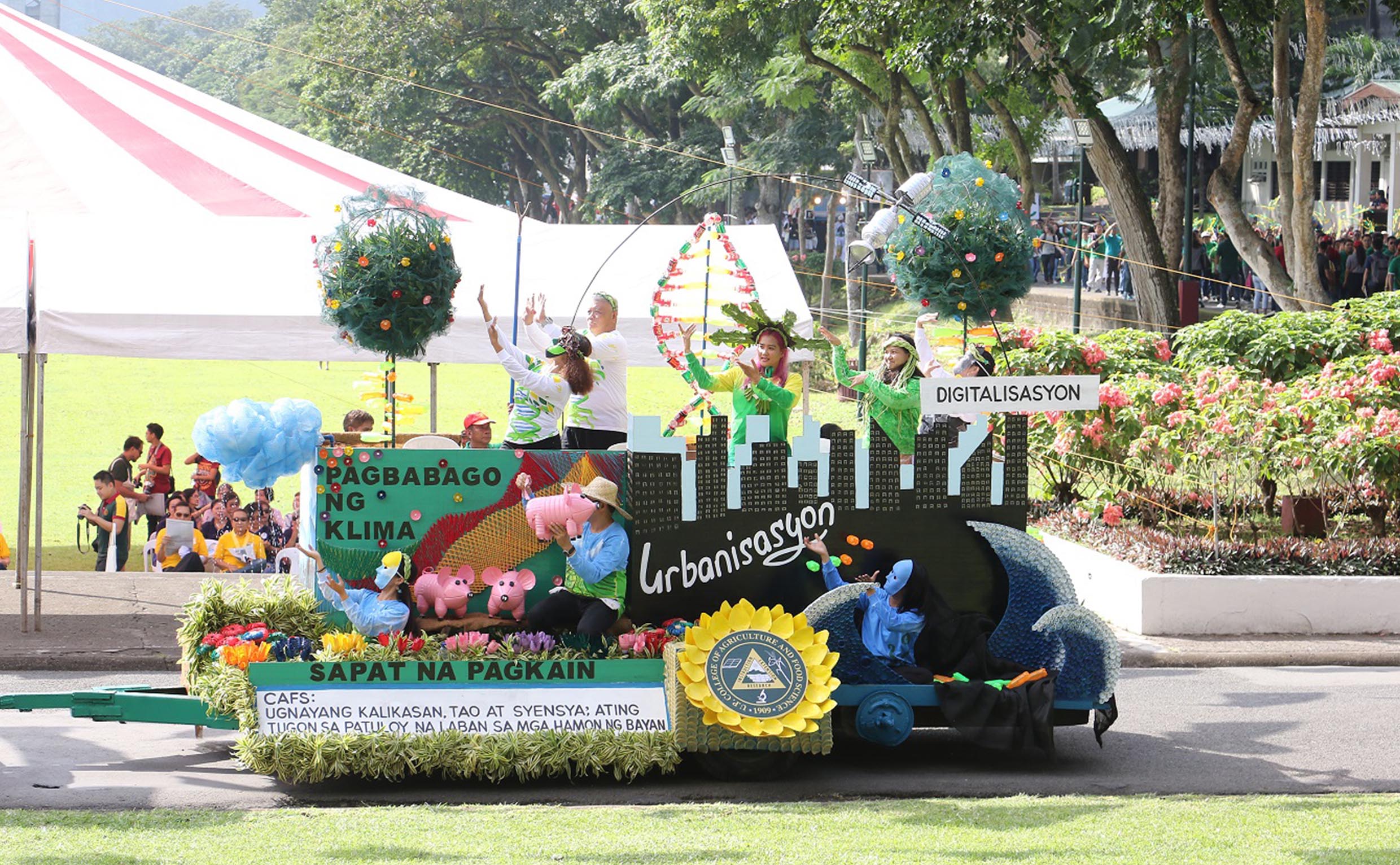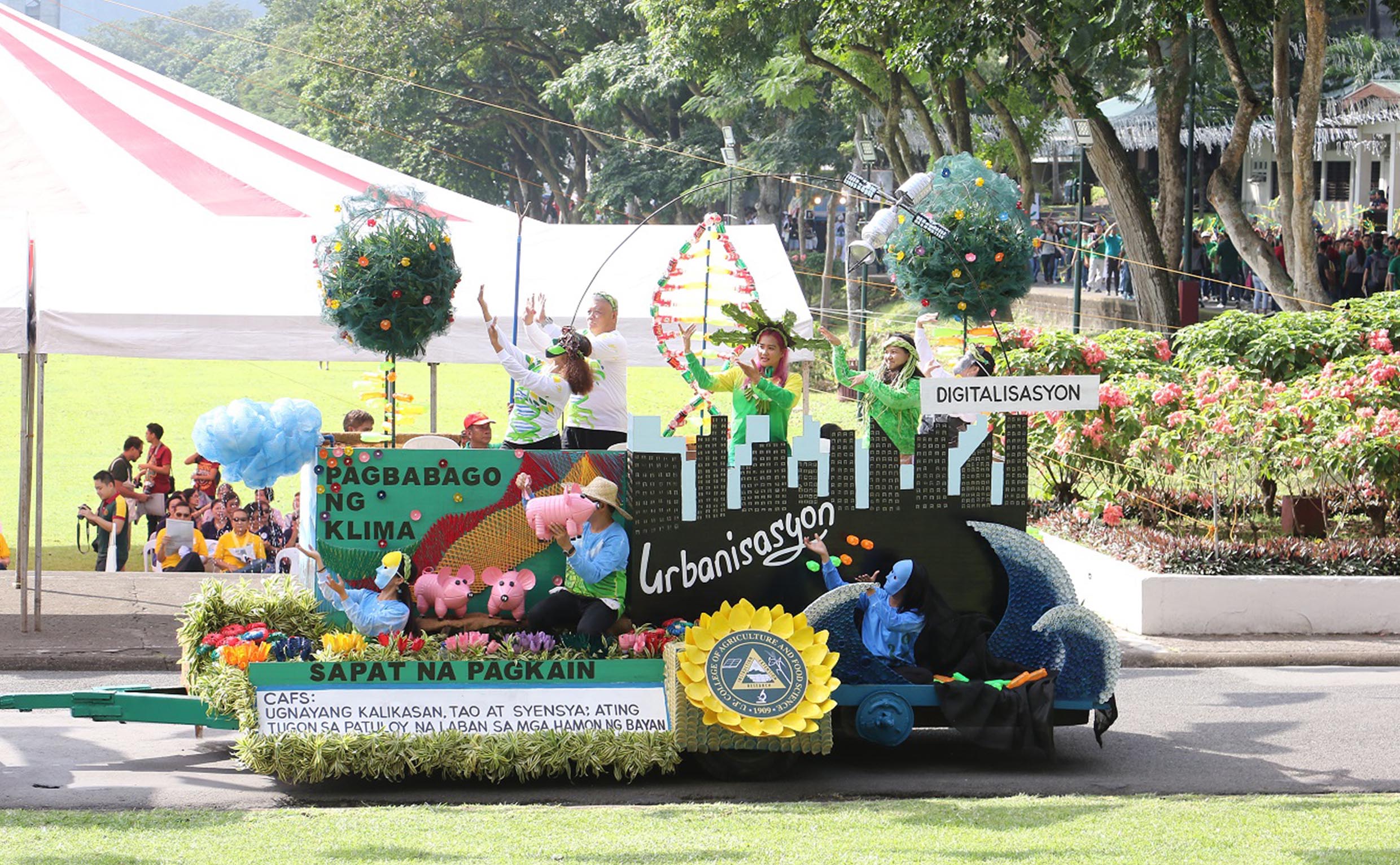 UPLB marches on to Loyalty Day's new century
The pageantry and festivities of the Loyalty Day celebration has become grander with each year that passes.
At the Loyalty Day Parade on Oct. 10, multi-colored attires, the parade of floats, and the cheers from UPLB workforce, alumni, students, and staff of Los Baños-based organizations filled the stretch of Jose B. Juliano Avenue and DL Umali Hall as the university marked this unique campus celebration.
Adding to the sights and sounds of the festivity were the performers from the Los Baños LGU who celebrated with the university.
There was the Los Baños Brass Band that provided the background music as floats and the people were called out and paraded before the audience. The LB Brass Band also gave a fitting program culmination with its rendition of the university hymn, the "UP Naming Mahal." This was followed by a showcase of six ambulance vehicles, a police patrol car, and two motorcycles that were recently acquired by the LB LGU.
Festival dancers from Brgys. Mayondon, Bambang, and San Antonio performed their winning Latin American dances that earned for them the "Bayle sa Kalye" triumphs at the recent Bañamos Festival.
This year, the College of Agriculture and Food Science (CAFS) regained its hold of the best Loyalty Day float after besting all the colleges with its entry that depicted the scientific and holistic quest for food security.
Riding on the CAFS float were Dean Elpidio Agbisit, Jr. and Directors Sheryl Yap and Lotis Mopera, together with other CAFS fellows, who did an interpretative dance of the neo-folk song "Magkaugnay."
Coming in second was the float of the College of Engineering and Agro-industrial Technology (CEAT). Dean Arnold Elepaño drove the CEAT float that showcased symbols of engineering works using recyclable materials.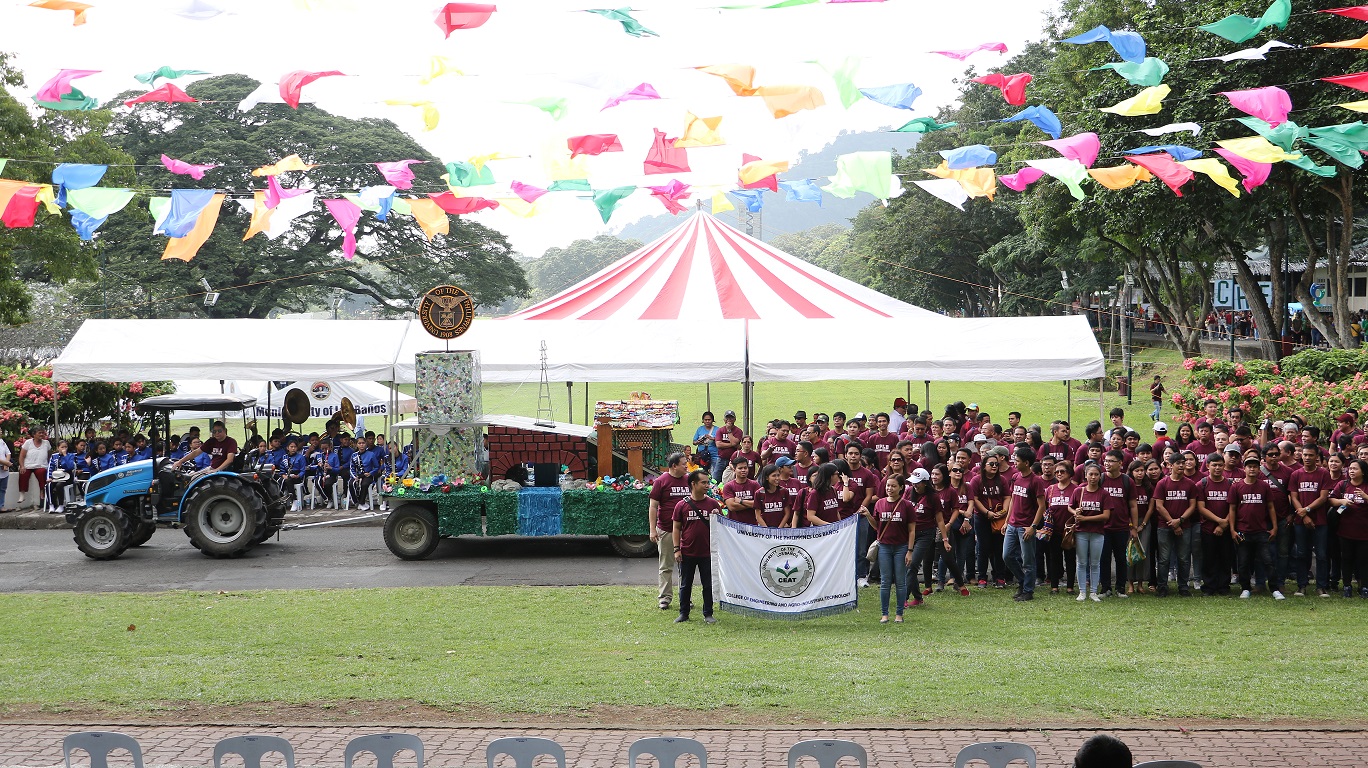 The historical and yet futuristic entry of the College of Arts and Sciences (CAS) bagged the third prize. The CAS contingent, mostly in their "revolutionary" attire and led by Dean Felino Lansigan, paid tribute to revolutionary hero Macario Sakay with its float–an improvised jeepney named "#CASakay" that quickly evolved into a robot a-la "transformers."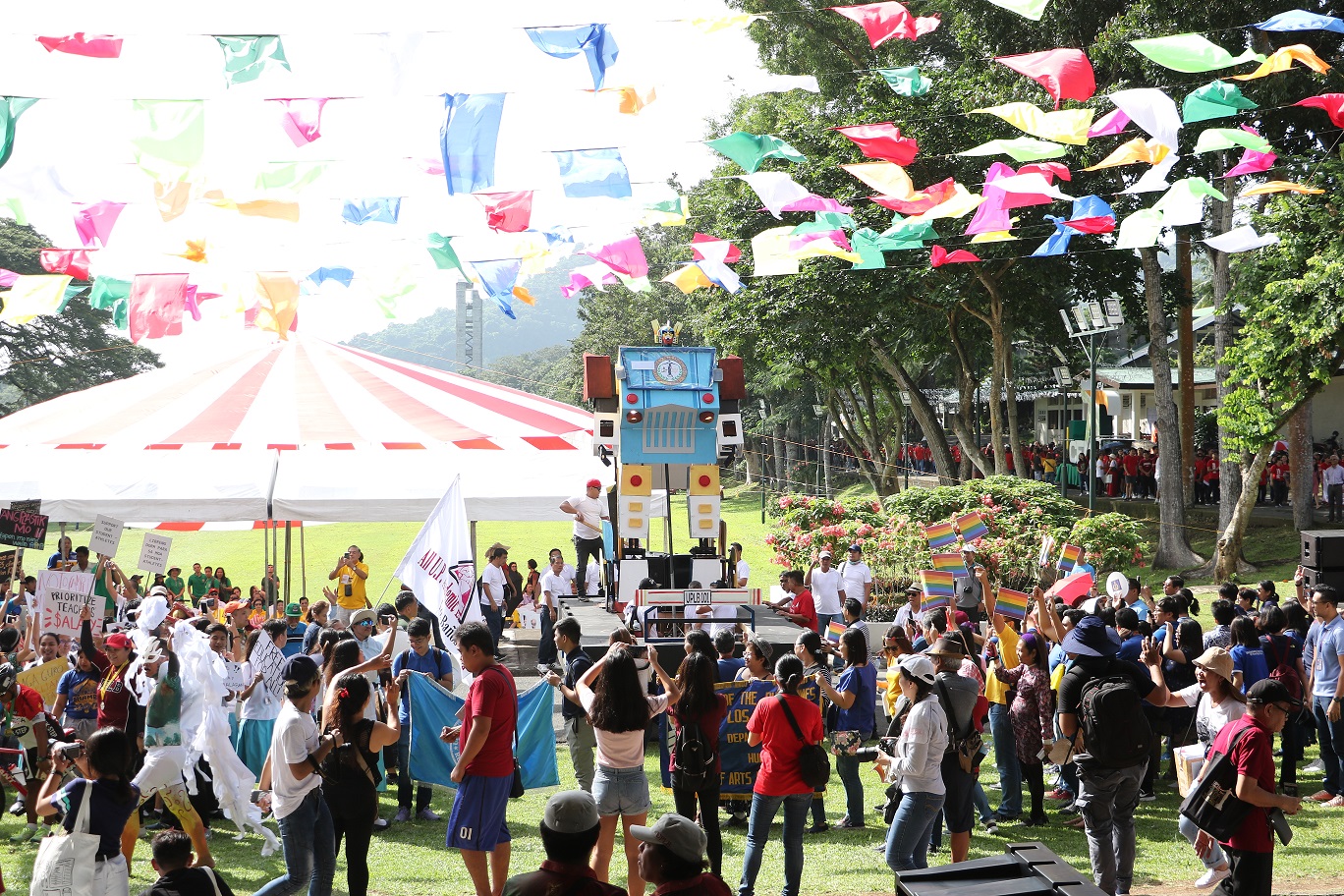 Amid the float's transformation and the various elements of music and movement, CAS people staged mini rallies that highlighted the current socio-political-economic issues as they called for "justice for all."
The floats were adjudged based on originality, creativity, institutional imagery, overall impact, and depiction of the Loyalty Day theme "Patuloy na tumutugon sa hamon ng bayan."
Present during the event were UP System officials Regent Spocky Farolan and Vice President for Administration Nestor Yunque; UPLB officials led by Chancellor Fernando C. Sanchez, Jr.; and UPLB Alumni Association officers led by its president, For. Leo Ballesfin.
Joining them were the jubilarians or those who graduated in years ending in 4 and 9, led by the Golden Jubilarians (Class of 1969); the past administrators of the university; and Los Baños Mayor Cesar Perez.
Following the parade was the luncheon salu-salo at the Baker Hall. (Mark Jayson E. Gloria)