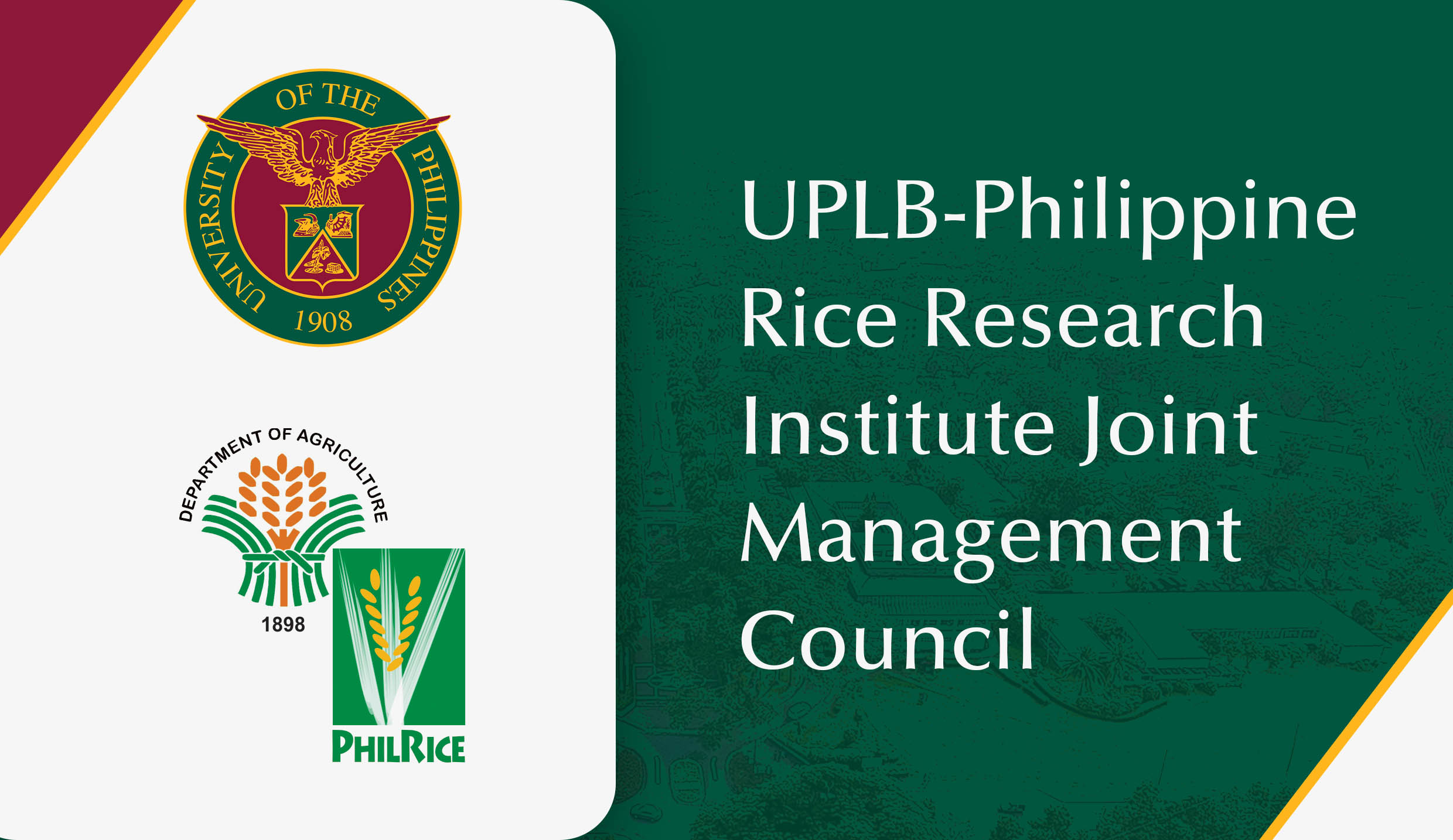 UPLB-PhilRice to collaborate on rice development programs
A joint effort of UPLB and the Philippine Rice Research Institute (PhilRice) will soon produce holistic and relevant rice research that will develop rice in the country.
The first steps toward this vision began to take shape at the first meeting of the UPLB-PhilRice Joint Management Committee (JMC) on Feb. 2, through video conferencing. This is the first time the committee has met since its establishment in December 2021.
At the meeting, UPLB's Rice Varietal Improvement Team presented the "Responsive, Integrative and Community-Empowering Rice Research @UPLB" or RICE UP! Program which aims to develop, produce, and distribute improved rice varieties.
The committee also explained its aim to pursue a holistic approach in collaborative projects by including other aspects of rice farming aside from production. It promises to tackle other topics such as the status of rice farmers and the marketing and economics of rice.
In his message, Chancellor Jose V. Camacho, Jr. expressed UPLB's support for the joint efforts for the rice sector and highlighted how this will synergize with the Philippine Integrated Rice Program of the Department of Agriculture.
"UPLB is ready and excited to contribute to this ongoing positive development for one of our most important and critical agricultural sectors. Food security and sovereignty is a prominent thrust of our AGORA research agenda, and we look forward to working closely with PhilRice in this area," he said.
The UPLB AGORA, or Accelerating Growth through One Research and Action, is UPLB's research agenda that covers four thematic areas, namely: food security and sovereignty, resilience and sustainability, future cities, and One Health. It seeks to make UPLB a marketplace of future-proof and innovative ideas.
The UPLB-PhilRice JMC is composed of representatives from the research arms of UPLB and PhilRice. They are led by their chairperson, Dr. Nathaniel Bantayan, vice chancellor for research and extension, and co-chairperson, Dr. Eduardo Jimmy P. Quilang, deputy executive director for research at PhilRice.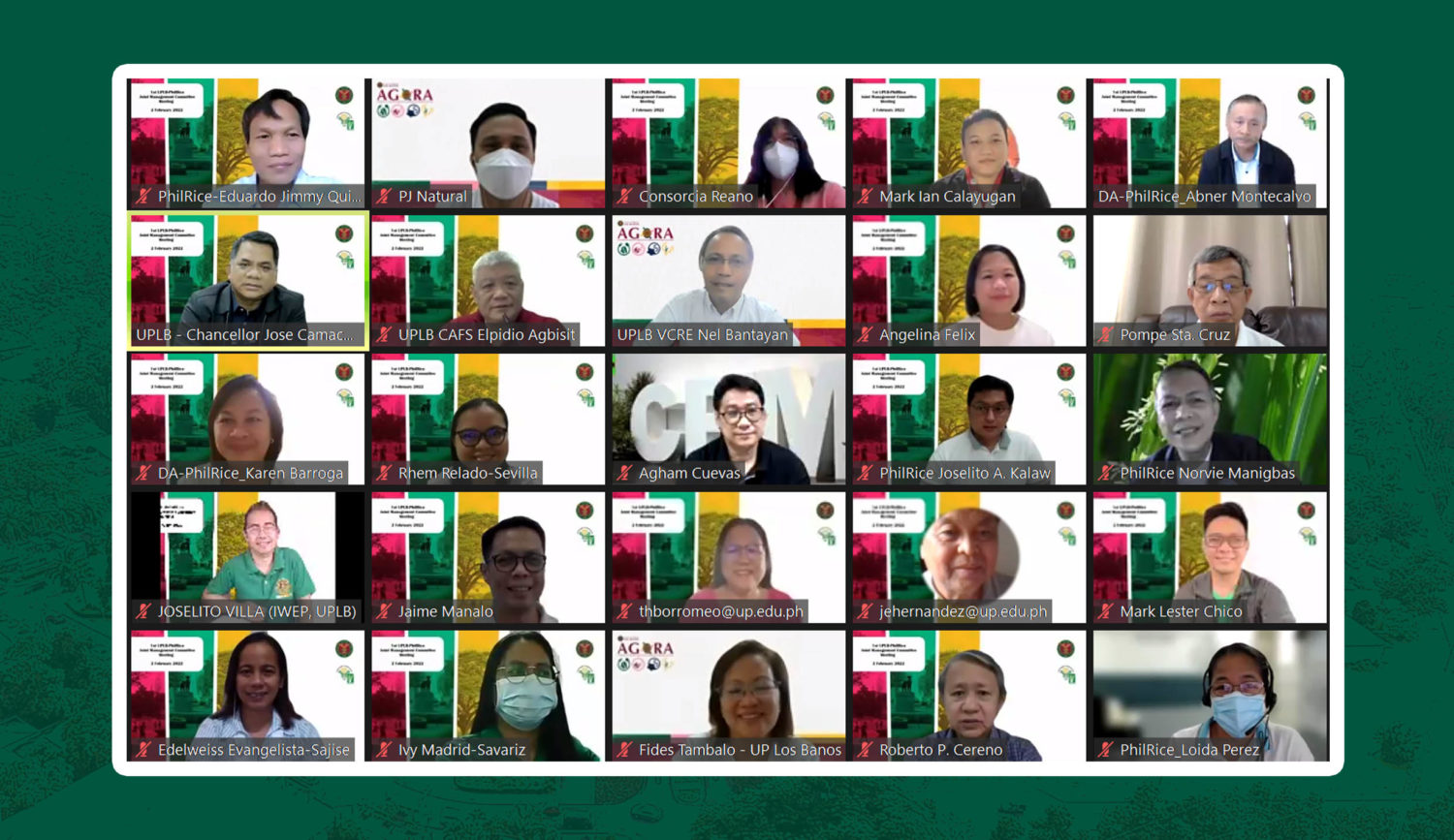 The council has the following members from UPLB: For. Roberto P. Cereno, vice chancellor for community affairs; Dr. Pompe C. Sta. Cruz, project leader of the RICE UP! Program; and Dr. Elpidio M. Agbisit, Jr., dean of the College of Agriculture and Food Sciences.
From PhilRice, it includes Dr. Karen Eloisa T. Barroga, deputy executive director for development; Abner T. Montecalvo, deputy executive director for administrative and finance; Joselito M. Kalaw, head of the Corporate Service Division; and Rhemilyn Z. Relado, branch director of PhilRice Los Baños.
UPLB and PhilRice signed a MOA in December 2021 that aimed to reinvigorate the partnership of the two institutions. The MOA provided for the use of 135,000 sqm of UPLB land by PhilRice Los Baños and formalized PhilRice's allocation of funds to UPLB for research collaboration. (Jessa Jael S. Arana)