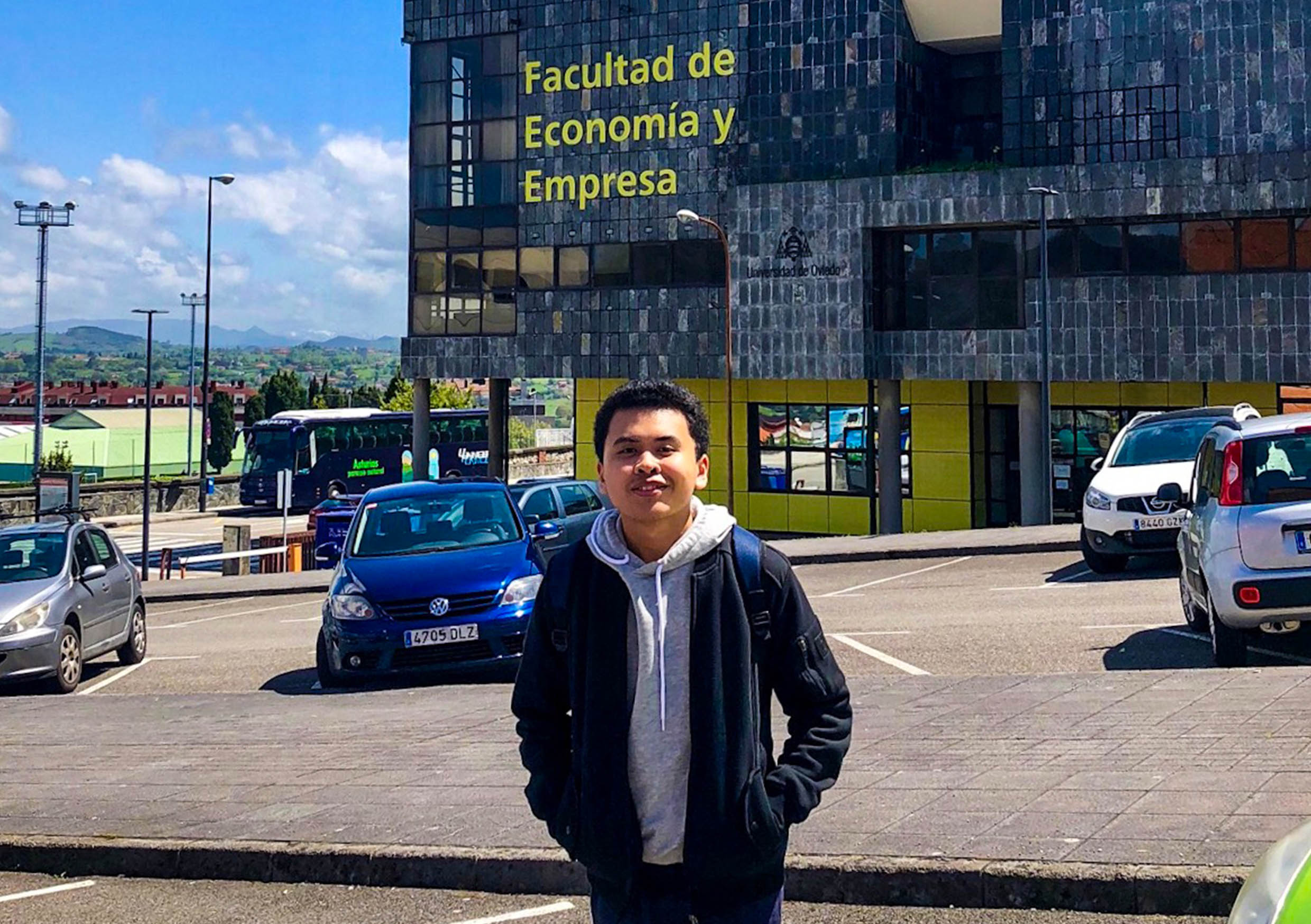 UPLB sends more exchange students abroad
UPLB continues to be aggressive in implementing its student exchange program.
The Office of International Linkages (OIL), the unit that facilitates the Student Exchange Program in the University, reported that UPLB has more than doubled its outbound students from 2015 to 2017. From 12 students in 2015, 28 were sent to different universities in Asia, North America, and Europe in 2017.
This year, UPLB has had eight students who have been given the chance to study abroad.
One of them is Dick DP. Del Rosario, BS Human Ecology Batch 2015, who is currently enrolled at the University of Oviedo in Spain. He is studying Sociology of Work and Labour Relations, Fundamentals of Marketing, Human Resource Management, and Corporate Finance. The duration of his study is from January to July 2018.
"The best thing about being an exchange student is everything that comes with it. I've been able to gain so much confidence in decision-making and social and linguistic abilities," Del Rosario said.
"As an exchange student, you develop academic and social skills that are important in your career. You meet new people, live in a completely different environment, and deal with cultural and educational differences," he added.
Dr. Simplicio M. Medina, director of OIL, believes that the exchange students' exposure to different cultures is important. "It allows our students to gain new knowledge and perspectives that can be of help to their overall growth as UP students," he said.
UPLB's exchange students, Dr. Medina added, are University's "ambassadors" for its internationalization program. "An enhanced student exchange program indicates that UPLB has the capacity to send and receive students, and is a reliable partner. It serves as one catalyst for us to become and be considered a globally competitive graduate and research university," he explained.
Likewise, the number of inbound students, or foreign students who study in UPLB under the Student Exchange Program, has kept on expanding, too. Since 1996, UPLB has accepted 323 foreign exchange students, including 14 active enrolments this semester.
Student exchange participants from UPLB are enrolled as non-degree or special students with tuition fee waiver. Qualified students get financial support from the UP Mobility for Vigor and Excellence (MOVE UP). The scholarship amount depends on the students' financial status, as determined by their Socialized Tuition System brackets.
They also get support from the ASEAN International Mobility for Students Program and the European Union Support to Higher Education in the ASEAN Region, in which the UP System is a member.
At present, UPLB has 20 partner universities around the world in its Student Exchange Program. It has sent 211 students abroad since 1996.
Interested applicants may inquire at the UPLB OIL, Obdulia Sison Hall (formerly Continuing Education Center) with telephone number +63 49 536 2239. (Mark Jayson E. Gloria)