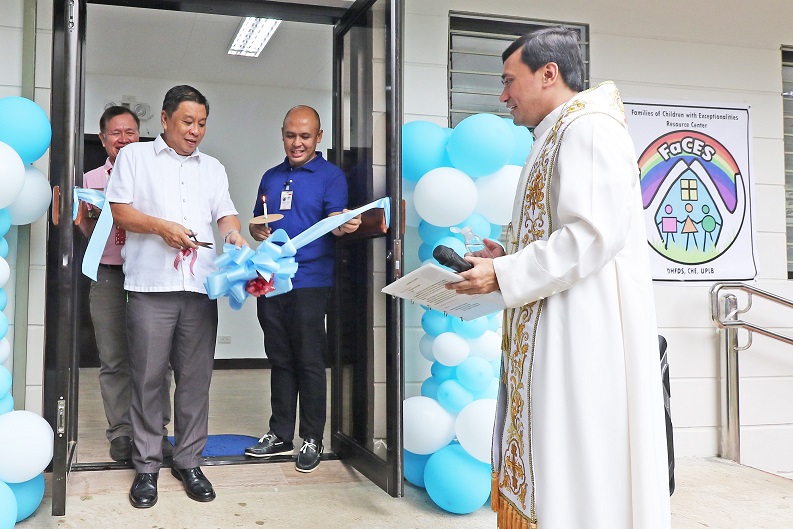 UPLB sets up center to help families with 'exceptional' children
A new center that will empower not only children with exceptionalities, but also their family members, was launched in UPLB on Sept. 14.
FaCEs, or Families of Children with Exceptionalities Resource Center, is a public service initiative of the Department of Human and Family Development Studies, College of Human Ecology (CHE-DHFDS).
According to Katherine Del Rosario, program head of FaCEs and faculty member at the CHE-DHFDS, children with exceptionalities are "individuals whose physical, behavioral, or cognitive performance is so different from the norm that additional, educational, and interventional services are required to meet their needs."
FaCEs will provide individual assessment and intervention for exceptional children (e.g. educational support and therapy, and art, aquatic, and play therapy).  The Center is committed to help families of children with exceptionalities through assessment, guidance, support, and trainings. It will also link with other institutions to address the various needs of these families.
Chancellor Fernando C. Sanchez, Jr. said that the center's establishment is momentous for the University because of its unique purpose as a support system for concerned families.
Present during the event were Dr. Sue Liza Saguiguit, assistant to the chancellor and CHE-DHFDS faculty member; Dr. Marish Madlangbayan, vice chancellor for planning and development; and Dr. Raden Piadozo, dean of CHE.  (Jessa Jael S. Arana)