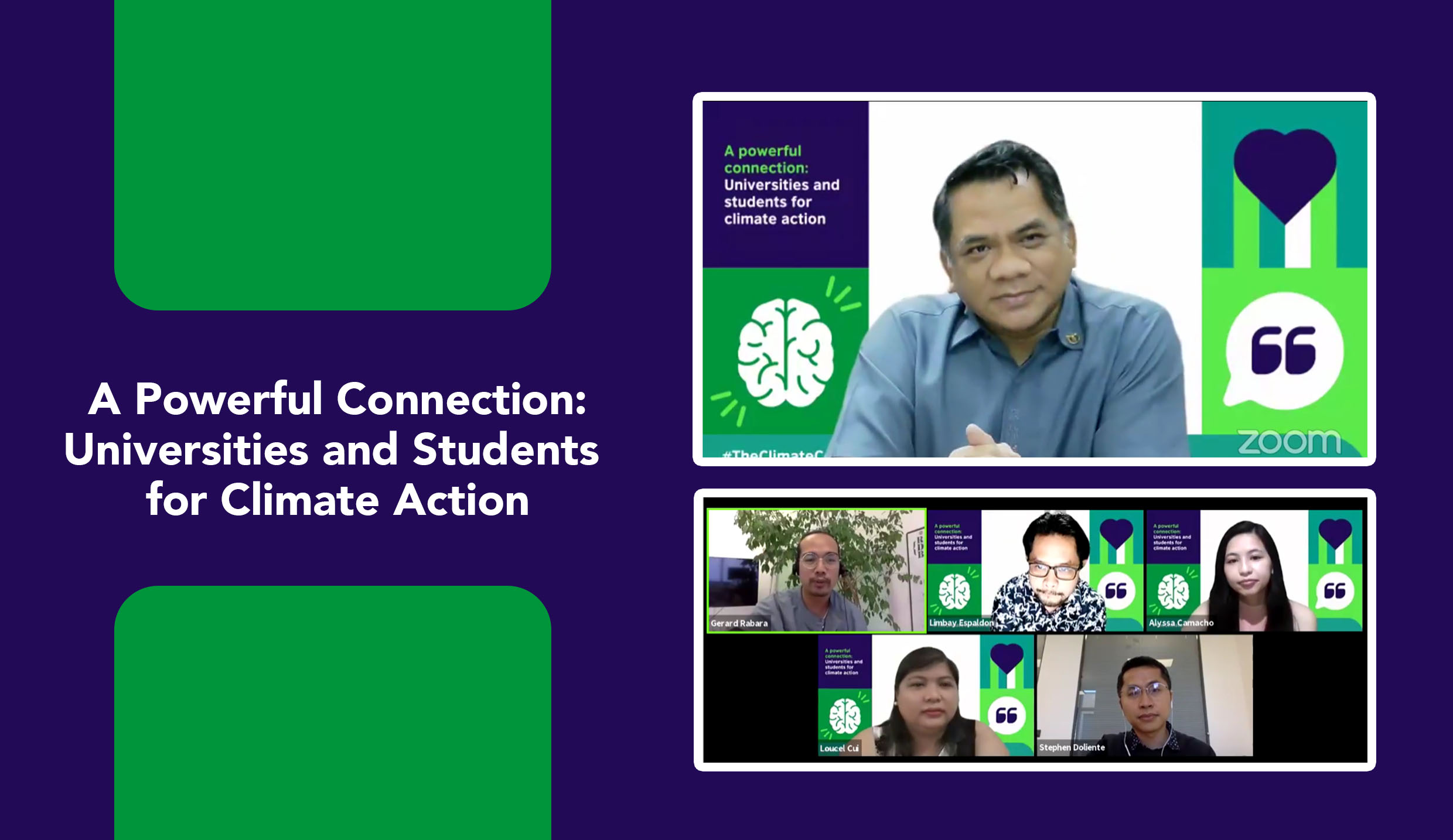 UPLB takes part in Call for Climate Action
UPLB representatives from the student body, faculty, and administration all took part in "A Powerful Connection: Universities and Students for Climate Action," an online conference that amplifies the call to action in the race against the effects of global warming and offer support to the Global Youth Letter.
Organized by RDB Asia Pacific (RDB APAC) , this event featured speeches from reporter Atom Araullo, UPLB Chancellor Jose V. Camacho, and British Ambassador to the Philippines Laure Beaufils, followed by a question-and-answer panel featuring representatives from the UPLB research and extension, as well as the UP Ecology and Systematics Major Students Society (UP ECOSYSTEMSS).
Chancellor Camacho commended the students and young leaders of UPLB in taking part in the localized efforts to gather together people in this global movement to combat climate change. He also mentioned the efforts of the Filipino youth to contribute to the Global Youth Letter, a call to action from youth around the globe directed to world leaders taking part in the twenty-sixth United Nations Climate Change Conference in November, in Glasgow, United Kingdom.
The Q&A Panel featured four UPLB representatives, namely Alyssa Gabrielle Camacho, Prof. Limbay Espaldon, Dr. Loucel Cui, and Prof. Stephen Doliente. Together with their moderator Gerard Rabara of RDB Global, they answered questions from the audience with regard to the youth's participation in global climate action movements, as well as the current situation in climate change from the lens of student organizations, as well as from research and extension personnel in academe.
Recordings of the conference can be found in Facebook. To participate in the Global Youth Letter, refer to this site. (Kristel Hope Villafuerte)