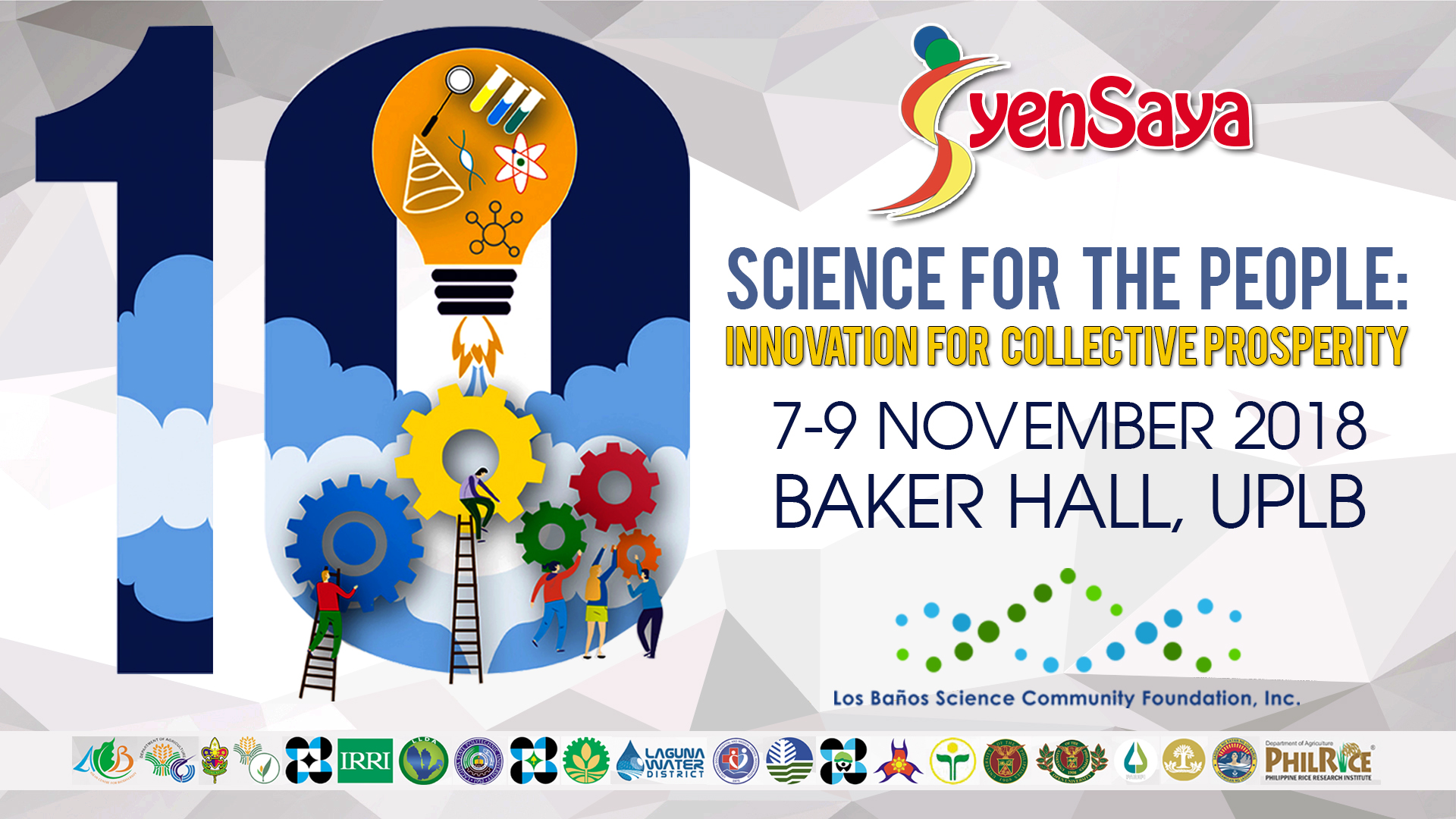 UPLB to host 10th SyenSaya
UPLB is hosting the tenth year of SyenSaya on Nov. 7-9 at Baker Hall. With the theme "Science for the People: Innovation for Collective Prosperity," the science festival aims to showcase the applications of science and technology (S&T) innovations in the everyday lives of Filipinos.
One of its major activities, the Wonderama exhibit, will feature S&T innovations as seen in households, schools and in the workplace. This will be launched on SyenSaya's first day on Nov. 7 and will run throughout the duration of the festival.
Among the exhibits that guests may look forward to is a documentation of the Benham Rise by the School of Environmental Science and Management, while aspiring bird watchers may practice their skills in spotting elusive birds in nature as they hunt for stuffed birds scattered throughout Baker Hall.
SyenSaya will have its Technoforum on Nov. 8 which will concentrate on organic home vegetable gardening and will be led by resource speakers from the Bureau of Plant Industry. Participants will be able to learn about the basics of growing vegetables organically and utilize worms in making their own organic compost.
Lastly, on Nov. 9, SyenSaya will confer the Philippine Agriculture and Resources Research Foundation, Inc. Awards and the MS Swaminathan Award to research programs in agriculture, forestry, and environment. They will also recognize high school students and members of the Los Baños Science Community Foundation, Inc. (LBSCFI) with the R&D Youth Science and Merit awards.
LBSCFI will also be holding a turnover ceremony for its new set of officers during the closing program, with Chancellor Fernando C. Sanchez, Jr. as the new president.
SyenSaya is a science festival organized by the 22 members of the LBSCFI which consists of government agencies, research centers, private institutions, schools, and universities in Los Baños. (Jessa Jael S. Arana)