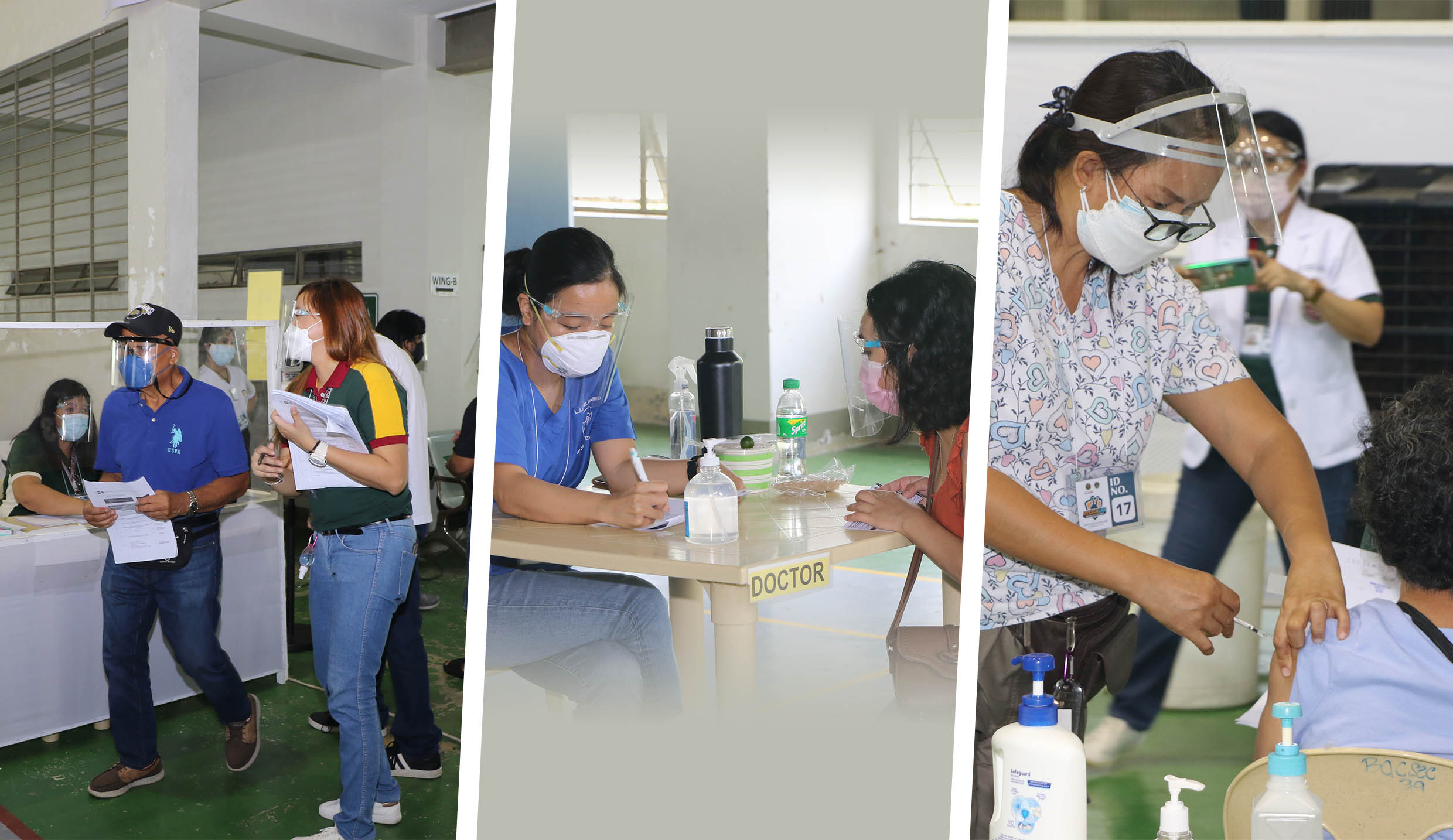 UPLB to roll out 2-day vaccination drive
UPLB aims to vaccinate more of its workforce by July 28, as it rolls out a 2-day vaccination campaign beginning Tuesday, July 27.
This is as projected by Vice Chancellor for Community Affairs Roberto Cereno who said that the Department of Health (DOH) Region 4A COVAX facility approved the allocation of Janssen's single dose COVID-19 vaccines for UPLB personnel.
Following the approval of the request, Chancellor Jose V. Camacho, Jr. issued Memorandum No. 093 s. 2021 on July 23, 2021 announcing the vaccine rollout for UPLB personnel.
Memo No. 2021-093 calls on UPLB officials to enjoin UPLB staff who have not been vaccinated yet and are willing to be vaccinated, to register through the Los Baños vaccine tracker and to book their vaccination schedule via UPLB's Online Health Monitoring System or OHMS until 12 PM of Monday, July 26.
The vaccination campaign is exclusive to UPLB personnel, regardless of their place of residence and status of employment, whether they be permanent, temporary, casual, or hired under Individual Contract of Service or Job Order. It also includes those whose services UPLB contracts through agencies.
This, according to Vice Chancellor Cereno, is part of efforts of UPLB to ensure that the staff are working in a safe and healthy environment, which he said is needed in order to future-proof the University.
In the past few months, UPLB helped the Los Baños municipal government by converting the Copeland Gym into a UPLB Vaccination Hub, manned by healthcare workers of the University Health Service and crew members from the University Police Force, University Housing Office, University Planning and Maintenance Office, and the Department of Human Kinetics.
He enjoined all UPLB employees to be vaccinated against COVID-19, especially in the midst of Delta variant cases recently reported by the DOH in CALABARZON.
Some UPLB employees have already been vaccinated through their respective local government units.