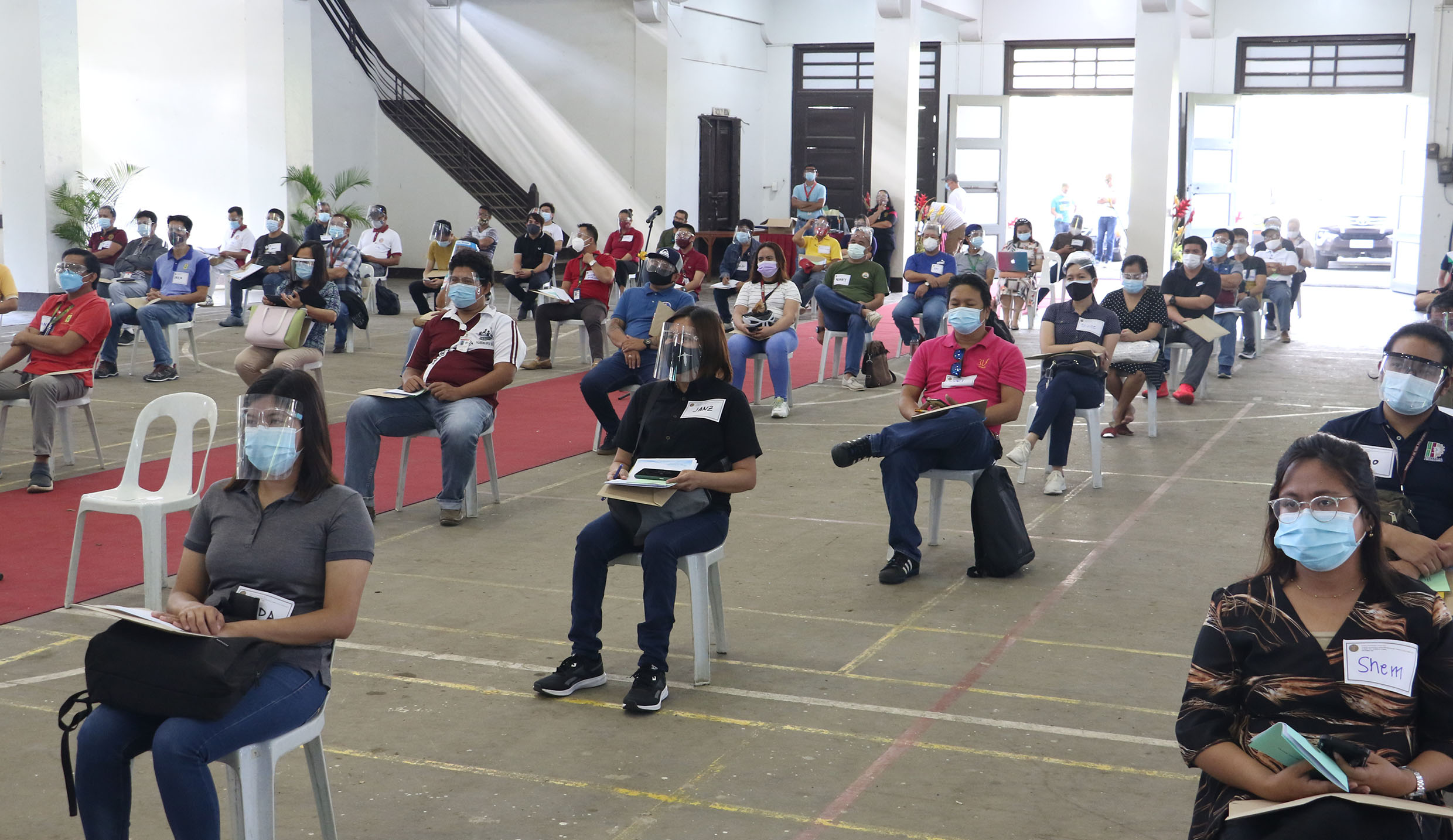 UPMO holds building administrators forum
The University Planning and Maintenance Office (UPMO) held the Building Administrators Forum on March 10 at Baker Hall to discuss the building administrators' responsibilities and the coverage of their work especially while we are in the middle of a pandemic.
Chancellor Camacho who formally opened the forum said that it is aimed to empower and professionalize the role of building administrators in the light of future changes and challenges.
He said that he recognized the important role that our building administrators have been playing and will continue to play as we navigate the new normal during and after COVID-19. He said that he himself had been a building administrator of the College of Economics and Management.
Dr. Fernando O. Paras Jr., vice chancellor for planning and development delivered a program brief during the forum. He said that building administrators must make sure that there will be a smooth and continuous operation in the campus.
He further said that UPLB is very lucky to have good buildings and facilities as compared to other universities in the Philippines.
Dr. Paras also discussed the need to conserve electricity to decrease power consumption, and maintain our buildings and facilities.
Engr. Donny Rey D. Camus, chief of Grounds, Roads, and Garbage Section of UPMO discussed UPMO and UPLB Building Administrators' functions and responsibilities. He reiterated existing memoranda, administrative orders, and other guiding rules that govern the maintenance of UPLB premises and buildings. He also discussed ways by which to attain harmonious maintenance activities on campus.
Dr. Marloe B. Sundo, UPMO director gave an introduction of the services and organizational composition of UPMO.
He shared practical tips on how to retrofit or modify the layout of an office, classroom, and laboratory to meet the guidelines of the Inter-Agency Task Force on Emerging Infectious Diseases, Department of Health, and the Commission on Higher Education.
According to Dr. Sundo, the forum will help identify issues and concerns related to the implementation of social distancing within or outside offices or buildings, and solicit suggestions and recommendations on best practices done by other units. The forum is also a venue to discuss and create a recommendation to the administration for a unified engineering intervention that can be implemented in all UPLB facilities.
The forum was attended by building administrators from different UPLB buildings and facilities. UPMO, which was created by the UP Board of Regents at its 1320th meeting on Aug. 25, 2016, is under the Office of the Vice Chancellor for Planning and Development (OVCPD).
It is responsible for the preparation of plans for new construction and rehabilitation of physical facilities, render various engineering services, repair and maintenance of facilities, and implementation of policies governing physical facilities. (JPA Aquino)