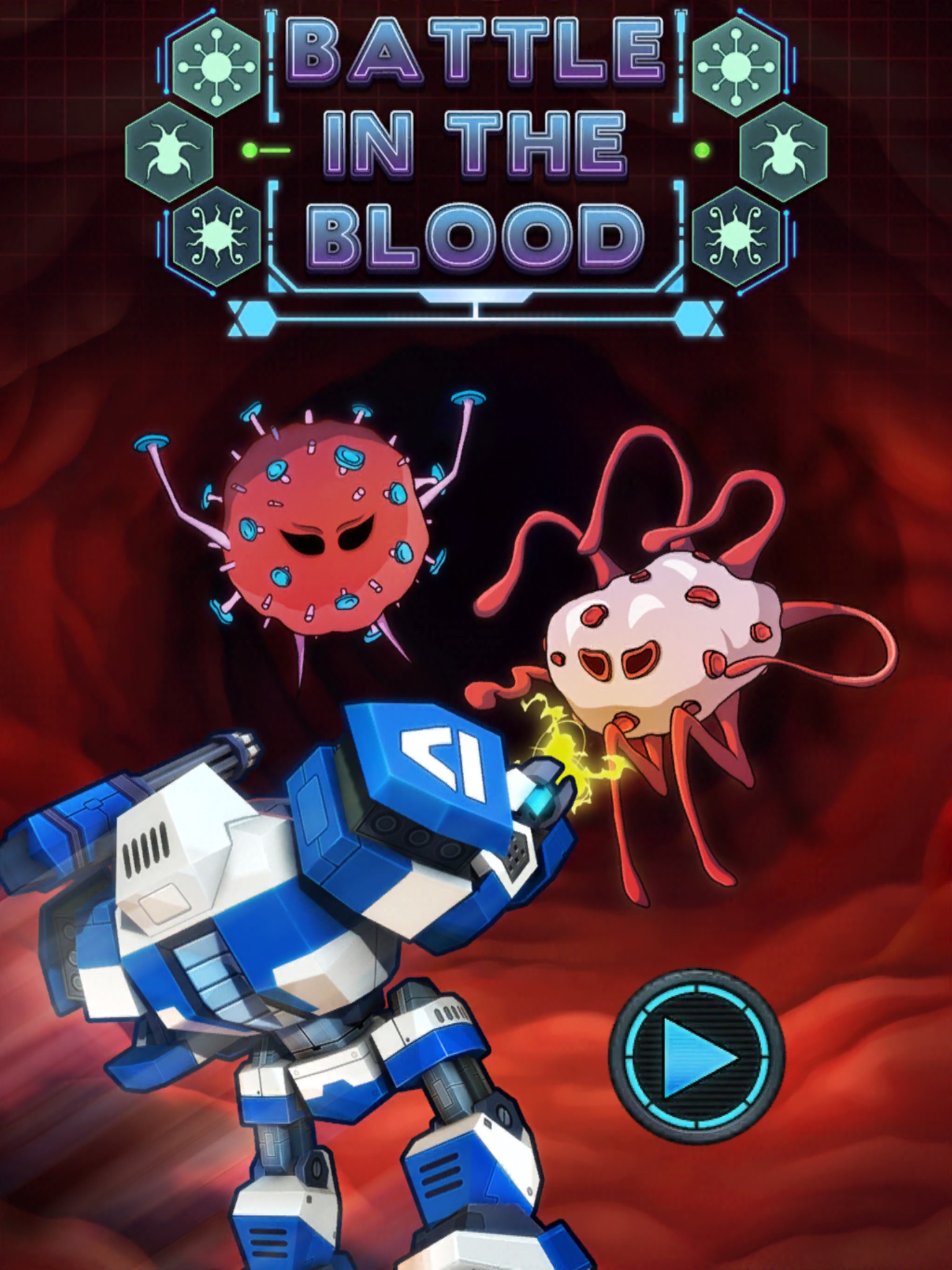 When battling HIV begins with a mobile game
Mobile games have gained a wide popularity due to its portability and its relatively cheaper price than PC and console games.
In the Philippines, games and e-sports analytics provider Newzoo estimates the number of active Filipino gamers at 29.9 million, with more than half belonging to the 10-35 age bracket.
The mobile game epidemic that is prevalent among many young people has not gone unnoticed to Dr. Emmanuel S. Baja, a research associate professor at the National Institutes of Health in UP Manila (NIH-UPM) who graduated in BS Agricultural Chemistry from UPLB and Doctor of Science in Environmental Health in Harvard T.H. Chan School of Public Health.
For Dr. Baja, this phenomenon presented an opportunity to solve another silent epidemic: the human immunodeficiency virus, or the dreaded HIV which causes acquired immune deficiency syndrome (AIDS).
Introducing, the mobile gaming app Battle in the Blood, simply known as #BitB.
#BitB is part of the HIV Gaming, Engaging, and Testing (HIV GET) Project which is implemented by UP Manila in collaboration with the Liverpool School of Tropical Medicine in UK under the Newton – Agham Program of the Philippine Council for Health Research and Development (PCHRD) – Department of Science and Technology (DOST) and Medical Research Council of the UK Government.
Described by Dr. Baja as a puzzle and turn-based combat mobile game, #BitB engages players through 90 levels of puzzle matching games while also telling eight unique stories based on real life situations about people living with HIV-AIDS.
Mr. Zypher Jude G. Regencia, a Research Associate at the Institute of Clinical Epidemiology–NIH who is a member of the project, said that the game's ultimate goal is to encourage its players to get tested for HIV and know their status. This is the first HIV game to use "serious gaming" as part of health promotion in the country.
"The game bridges what the current programs are missing right now: an activity dedicated to entertain but at the same time, educate the youth about HIV," Dr. Baja said.
To reach a wider audience, the project team made the game available to both Apple and Android phone users and put particular focus on making the gameplay enjoyable.
Unlike other educational mobile apps, #BitB uses a learner-centered approach by allowing users to control their own learning process through various interactions. Players can be prompted by questions about their knowledge and attitude towards HIV which can earn them an extra round in the game.
For the researchers, giving in-game questions is a good way to gather data about at-risk populations—those between 15-24 years old—for them to use in further research on HIV.
Another good thing about #BitB is that it recognizes the danger and stigma of being identified with HIV by allowing its users to learn more about it anonymously and privately.
"[We have embedded within the game] the list of the testing centers and treatment hubs present in the Philippines should they realize that they are at risk.
The game also contains a link to their social media site where clients can ask questions or confide their problems/situations anonymously via an "alter" account or on their real account," said Dr. Baja.
Since its global launch in July 2018 at the 22nd International AIDS Conference in Amsterdam, The Netherlands, #BitB has started to make a dent in the crowd. As of this writing, #BitB has already been downloaded at least a thousand times on the Google Playstore with generally favorable reviews.
#BitB was also recently nominated in the 2nd Ripple Awards for Project of the Year, which recognized the initiative to move other people towards uplifting the lives affected by HIV/AIDS.
The HIV GET project will now bring Battle in the Blood to the UPLB community on April 2-4 in cooperation with the Office of the Vice Chancellor for Community Affairs, University Health Service and the Volunteers Youth Leader for Health – Los Baños Chapter composed of many student organizations.
(Jessa Jael S. Arana, with information from yugatech.com and newzoo.com)
(https://www.yugatech.com/feature/why-mobile-is-now-the-no-1-platform-for-games/#sthash.847PICQl.dpbs#QuWW3GrMOq7rsBpj.97)
(https://newzoo.com/insights/infographics/the-filipino-gamer/)