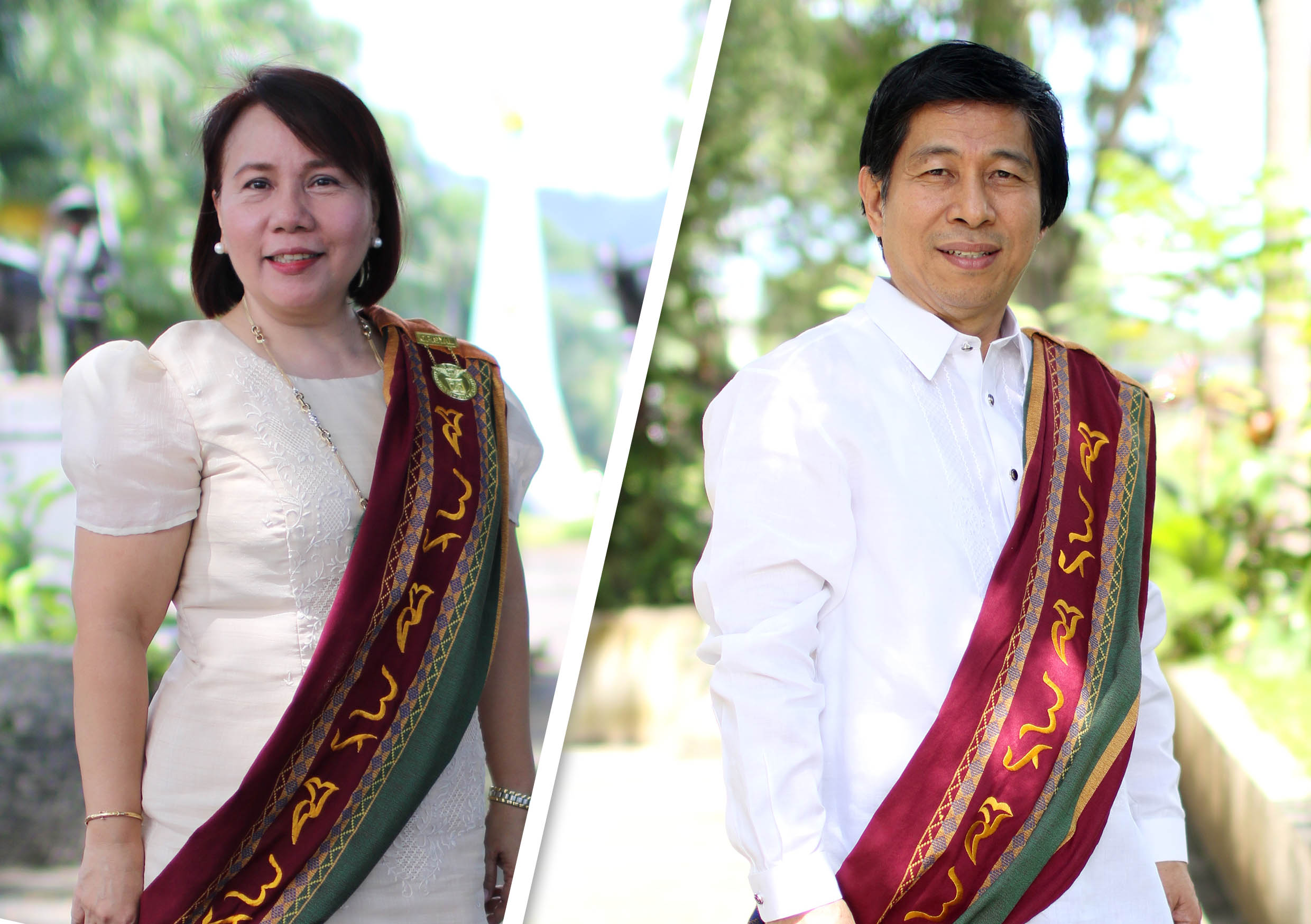 Cadiz turns over OSA leadership to Peralta
"I have no doubt that he will be able to level up OSA in the next years."
Thus said Dr. Nina M. Cadiz, past director of the Office of Student Affairs (OSA), about her successor, Atty. Eleno O. Peralta, at the official turnover of the OSA directorship on June 25 at the Makiling Hall, SU Building.
Chancellor Fernando C. Sanchez, Jr. and Vice Chancellor for Academic Affairs Portia G. Lapitan witnessed the ceremony and expressed their confidence in Atty. Peralta as head at the OSA anniversary program.
The turnover ceremony was held during the celebration of the 58th anniversary program of OSA.
Atty. Peralta, a faculty member at the College of Forestry and Natural Resources and a holder of PhD degree in Forest Resources Management from UPLB, has been with OSA as chairman of the Student Disciplinary Tribunal, first in 1994, and from February 1998 until recently.
"Let me assure you, Dr. Cadiz, that we are going to sustain your initiatives, and maybe add some more in order to improve the delivery of services of OSA to the students," he responded.
Atty. Peralta currently holds an appointment as officer-in-charge of OSA until the UP Board of Regents approves his official designation as OSA director.
OSA also honored the following students, recent graduates, and staff:
Darla Mae Hasan, BS Development Communication, magna cum laude, was hailed as UPLB Natatanging Iska, while three organizations have been announced as finalists to the UPLB Natatanging Organisasyon: UPLB Economics Society, UPLB Genetics Society, and UPLB Grange Association.
Paul Joshua Marquez, BS Agriculture, summa cum laude and UPLB Class 2018 valedictorian, was recognized for his earlier award as Most Outstanding Jose Rizal Model Student of the Philippines. Also awarded were the national and regional finalists of the 2018 Search for Ten Outstanding Students of the Philippines, namely: Victorena Diesta II, John Paul Obias, and Daniel Joseph Pisano.
The UP Chorale Ensemble was awarded for bagging the Ani ng Dangal Award for Music, while the UP GRAINS was honored for becoming one of the Ten Accomplished Youth Organizations (TAYO) and a recipient of the Lenovo Visionary Tech Award.
The following graduates were also recognized for continuous service as student assistants for two years and above: Christian Earl Buna, Angelika Dennise Francisco, Mon Cedrick Frias, Dennis Kristoffer Padua, Pauline Malabanan, and Remuel Torres.
Moreover, eight OSA staff were named as Service Awardees: Jason Diamante, Engr. Otoniel Genosa, Maria Victoria Jimenez, and Sheryl Posadas  for 5 years; Dr. Erick Vernon Dy, Ferdie Ocampo, and Cicero Peñaflor for 25 years; and Elisa Navarette for 40 years. Navarette spoke on behalf of staff awardees, while Diesta for the student awardees. (Mark Jayson E. Gloria)