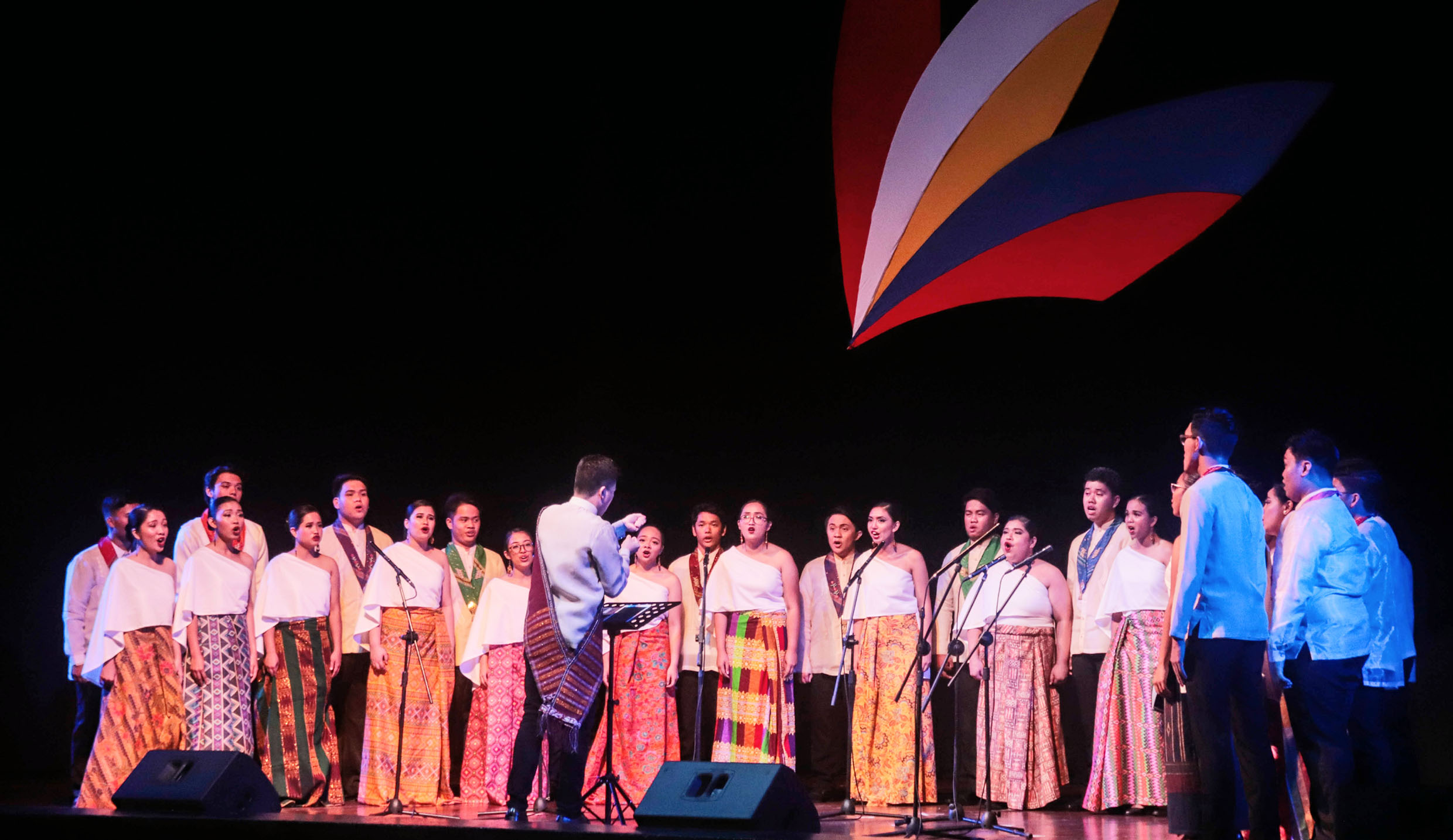 UPLB Choral Ensemble marks 30th anniversary with Iridescence
The UPLB Choral Ensemble (UPLB CE) will mark its 30th anniversary this month (October) by holding "Iridescence," a month-long celebration featuring segments and performances dedicated to its partners.
UPLB CE characterizes their celebration to the lustrous rainbow-like play of colors caused by differential refraction of light waves that tends to change with the change in the angle of view.
Thus, through online platform, UPLB CE will focus the spotlight on and to honor their families, friends, institutions, and organizations who have supported and influenced them through the years.
UPLB CE envisions its growth and transformation in the midst of the current challenges and changing landscapes and soundscapes of making and experiencing choral music.
The group aims to empower communities through their music to forward the advocacies of their beneficiaries, namely: Kaagapay sa Pag-aaral ng Iskolar ng Bayan or Kaagapay UP, UPLB Agapay, and Stairway Foundation.
Kaagapay UP is a fundraising and resource generation campaign to equip financially challenged students with computers or laptops and internet connectivity to help them continue with their studies.
UPLB Agapay, is the disaster response task force of UPLB. It is a coordination mechanism that aims to alleviate the situation of UPLB constituents pre-, during, and post- calamities and socioeconomic distress. The program aims to unite all the efforts of UPLB constituents to extend help to communities and to empower the Filipino people through public service in times of crisis and disaster.
Stairway Foundation, Inc. (SFI) is a non-stock, non-profit, non-governmental organization located in the Philippines. It was established in 1990 by Lars C. Jorgensen and Monica D. Ray as an alternative strategy to meet the needs of neglected and abused children. SFI envisions a safe environment for children worldwide where their rights are respected.
The live shows will be streamed on Facebook every week with the different partners featured as the beneficiary each week. The first show is the Opening Ceremony that will be shown via UPLB CE's Facebook page.
For details of the celebration and the schedule, please visit https://www.facebook.com/uplbchoralensemble.