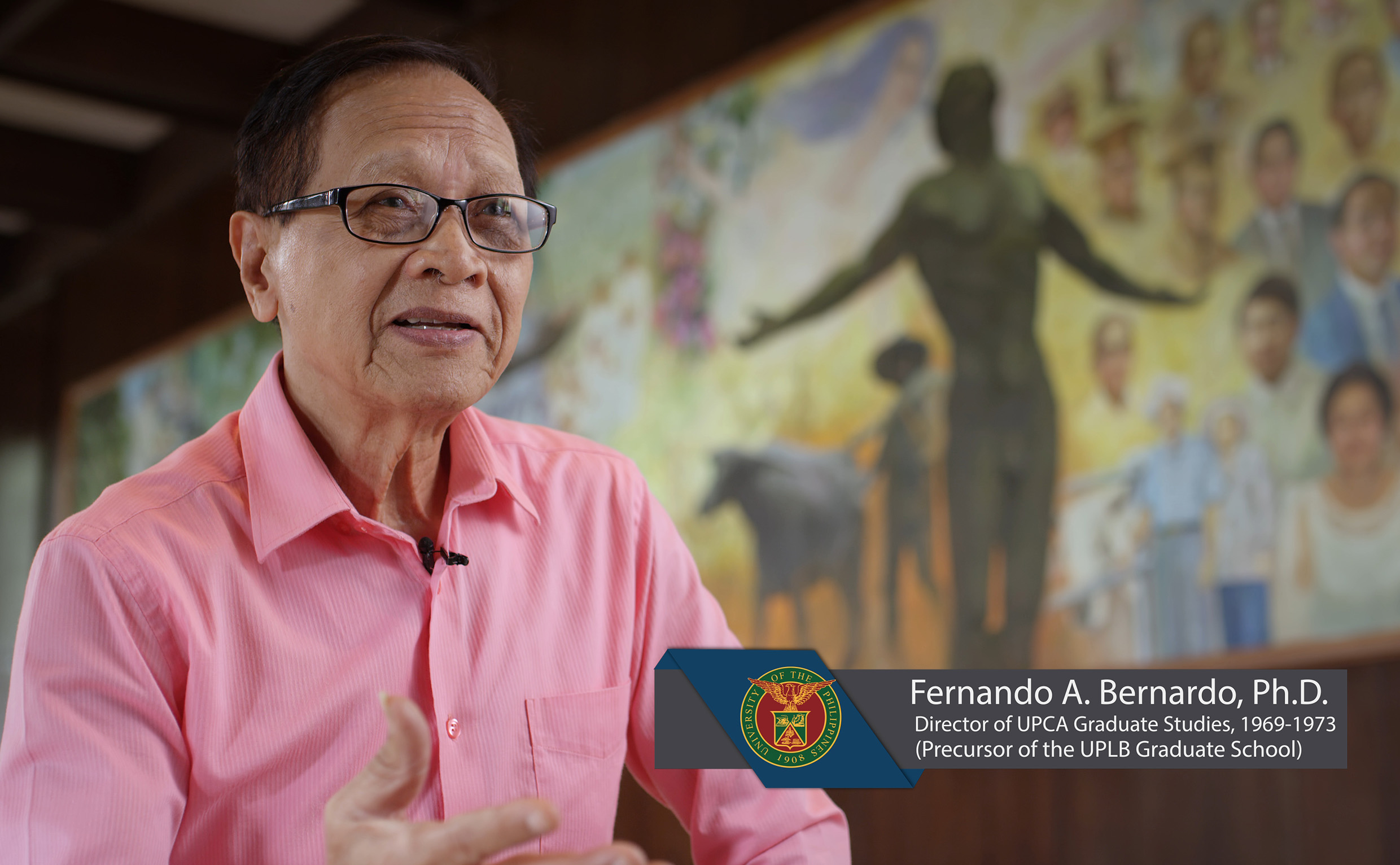 102nd UPLB Loyalty Day kicks off with webinar on natl and intl impact of UPLB
The 102nd UPLB Loyalty Day celebration features a series of webinars to be given by this year's jubilarians, or those whose class graduated in the years ending in 0 and 5.
The first of these webinars will be on the topic "Outstanding national and international impact of UPLB" to be delivered by Dr. Fernando A. Bernardo of UPCA Class 1955.
Dr. Bernardo is a former dean of the UPLB College of Agriculture, now the College of Agriculture and Food Science; president of the Visayas State College of Agriculture, now the Visayas State University; and deputy director general of the International Rice Research Institute.
With activities on virtual mode due to restrictions caused by the COVID-19 pandemic, the Loyalty Day celebration's traditional learning sessions will be carried out via Zoom platform.
Other webinars that are being scheduled are "Remembering MASAGANA 99" on Sept 25; "Sustaining UPLB-alumni alliance" on Oct. 1; and "UPLB alumni: Soldiering for food security of the nation" on Oct. 6 with Agriculture Secretary William D. Dar as speaker.
Join webinar via Zoom Meeting on this link https://bit.ly/3hOkIyC and with the following meeting ID: 944 0746 1411 and passcode: 9PhJ=2h3  (Josephine M. Bo)