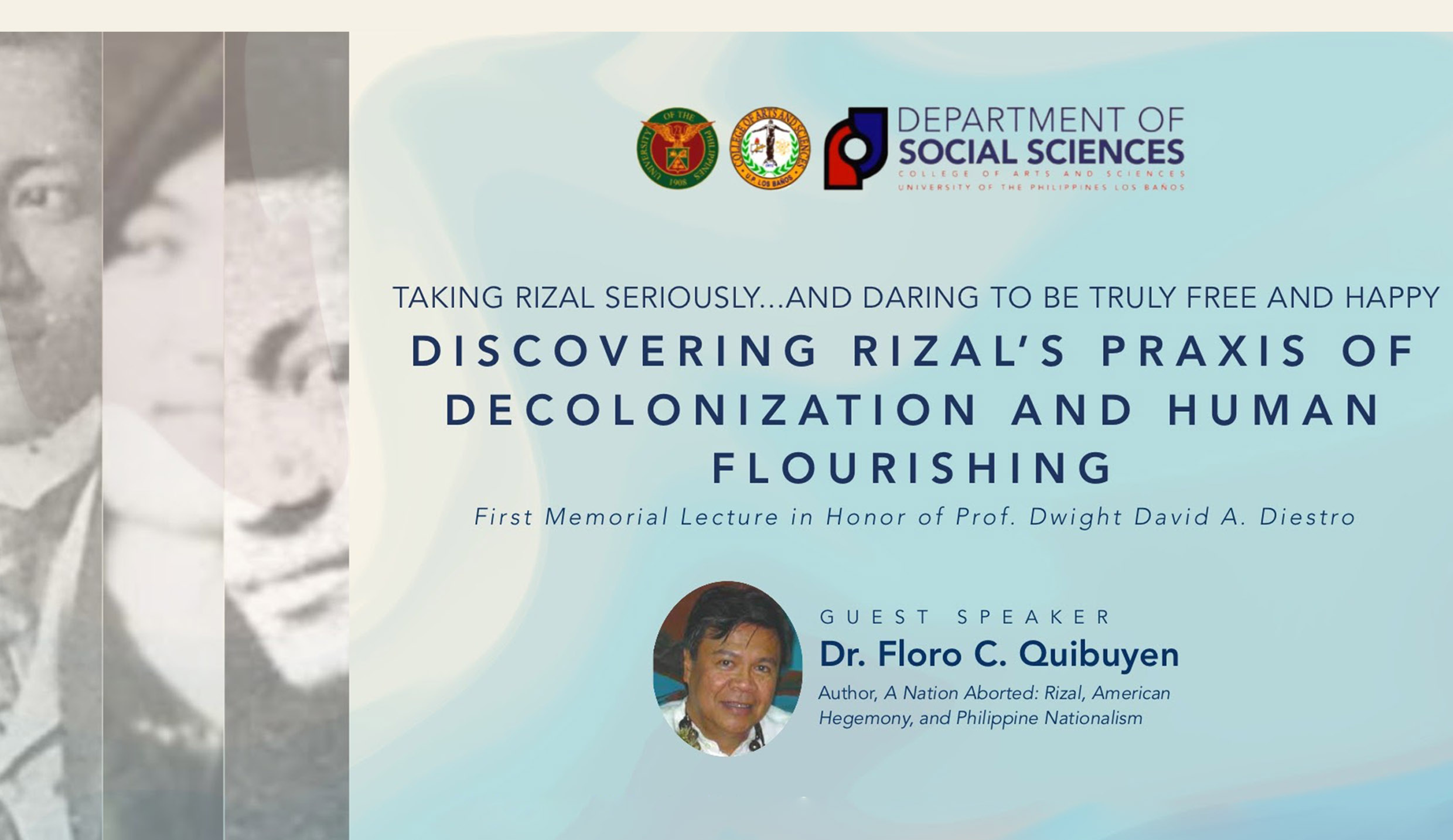 DSS holds first Dwight David A. Diestro annual lecture series
The Department of Social Science (DSS) of the College of Arts and Sciences (CAS) held the first Dwight David A. Diestro Annual Lecture Series on the occasion of his first death anniversary on April 27.
Chancellor Jose V. Camacho, Jr. gave a message expressing his support for DSS-CAS' initiative to celebrate the life and work of Diestro through the lecture series.
Chancellor Camacho described Diestro as an academic who had dedicated more than three decades of his life in the academe and highlighted his contributions. He called Diestro a prolific scholar on Rizal who values the importance of social sciences.
Members of Diestro's family attended the inauguration with his sister, Beverly Ann Diestro Militar, speaking on their behalf.
Militar thanked CAS for recognizing her brother's works and expressed her surprise upon learning about his contribution to the college and his relationship with his colleagues and students. She thanked CAS for celebrating his legacy.
The first lecturer of the Dwight David A. Diestro Annual Lecture 2021 is Dr. Floro C. Quibuyen, author of the book "A Nation Aborted: Rizal, American Hegemony, and Philippine Nationalism."
With his presentation titled "Discovering Rizal's praxis of decolonization and human flourishing," Quibuyen, a well-regarded scholar of Philippine history, culture, and heritage and of the life and works of Jose Rizal, shared stories of colonization, facts and figures describing the Filipino culture, and discussed the current situation and challenges of development in the Philippines.
The lecture series also became a venue for a video tribute for the late Diestro. It showcased his works, activities, and contributions as a well-appreciated mentor; and featured testimonials from his students.
The video was shown simultaneously inside the virtual conference room and on DSS' Official Facebook Page. It was shared over 200 times by online viewers.              
The event was organized by DSS-CAS PI10 cluster in partnership with student organizations, namely: UPLB Alliance of Student Unified for Sociology, UPLB Sociology Society, UPLB Socius, and Upsilon Sigma Phi. (KEAraguas)