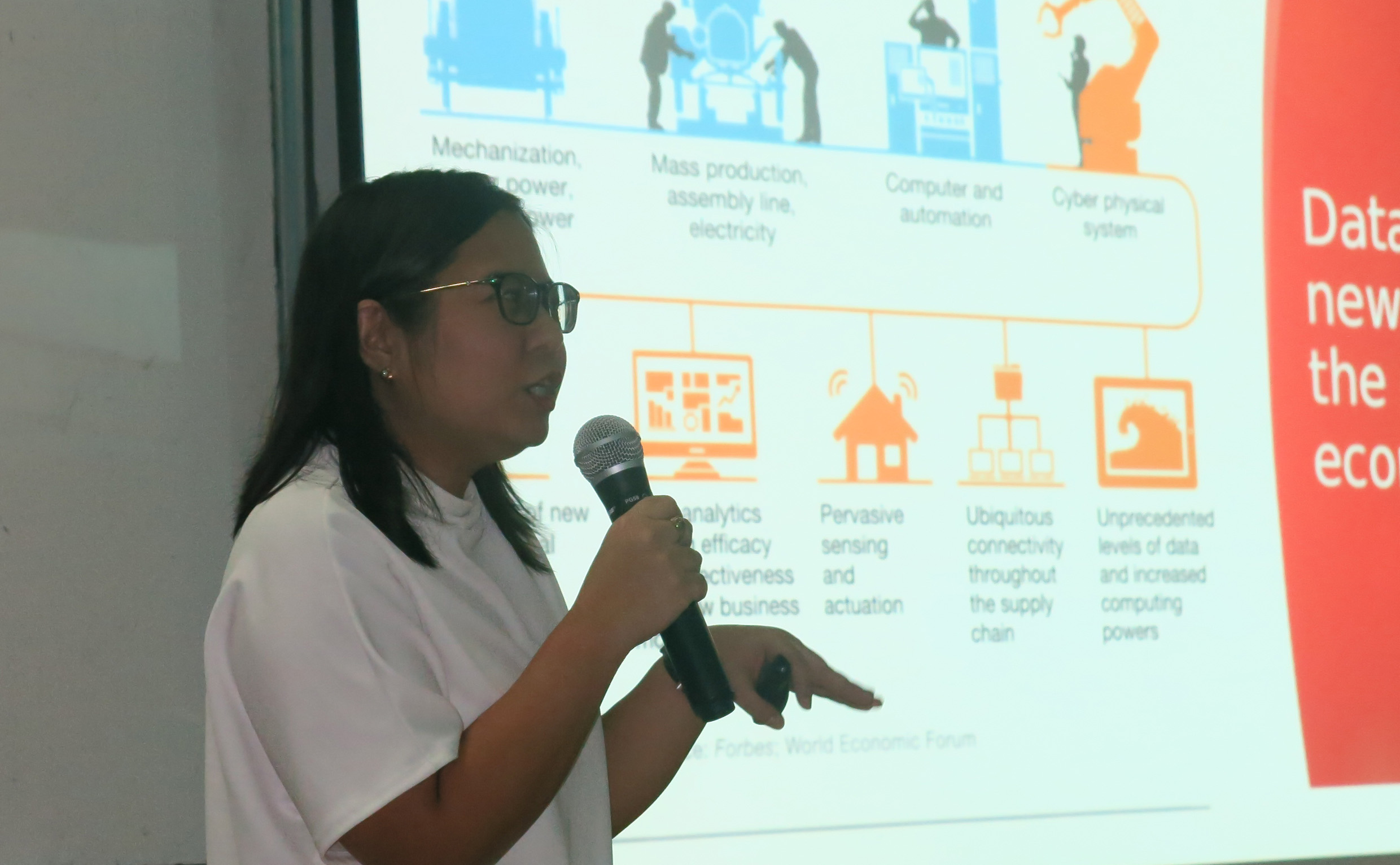 NPC lawyer orients UPLB employees on Data Privacy Act
If numbers were to serve as a measure of commitment, then the presence of 180 UPLB personnel at the orientation program on the Data Privacy Act (Republic Act 10173) on Sept. 23 reflects the university's resolve to abide to the said law.
The Data Privacy Act was approved in 2012 to secure and protect the personal information in communication and information systems in both the government and private sectors.
Serving as a resource person during the four-hour learning event at the ICS Mega Hall, UPLB was agricultural economics alumna Atty. Amor Venenoso, Attorney III at the Compliance and Monitoring Division of the National Privacy Commission (NPC).
Atty. Venenoso talked about the fundamental concepts that the employees should know about the said law, given UPLB's role as the Personal Information Controller (PIC) under the Data Privacy Act.
She tackled ways to properly collect, use, store, disclose, and destroy information and the need to organize Privacy Risk Assessment and Privacy Management Program in the university.
"You should be stringent sa policy, sa pag-process, at sa pag-handle ng data," she urged the participants.
Atty. Venenoso also explained the rights of data subjects, or the individuals who possess the personal information, under the law.
She also clarified perceived conflicts of Data Privacy Act with the existing Freedom of Information (FOI) policies.
Present during the Data Privacy Act orientation was Dr. Crisanto Dorado, vice chancellor for administration, who delivered the message of Chancellor Fernando C. Sanchez, Jr.
"Compliance with the Data Privacy Act is an utmost priority; we must ensure that the personal information of our constituents and students is kept safe from those that would use it with malicious intent," he reminded.
Also present was Prof. Nelson Jose Vincent Querijero, director of the Human Resource Development Office (HRDO) and UPLB's Data Privacy Officer.
HRDO organized the said event in coordination with NPC. (Mark Jayson E. Gloria)