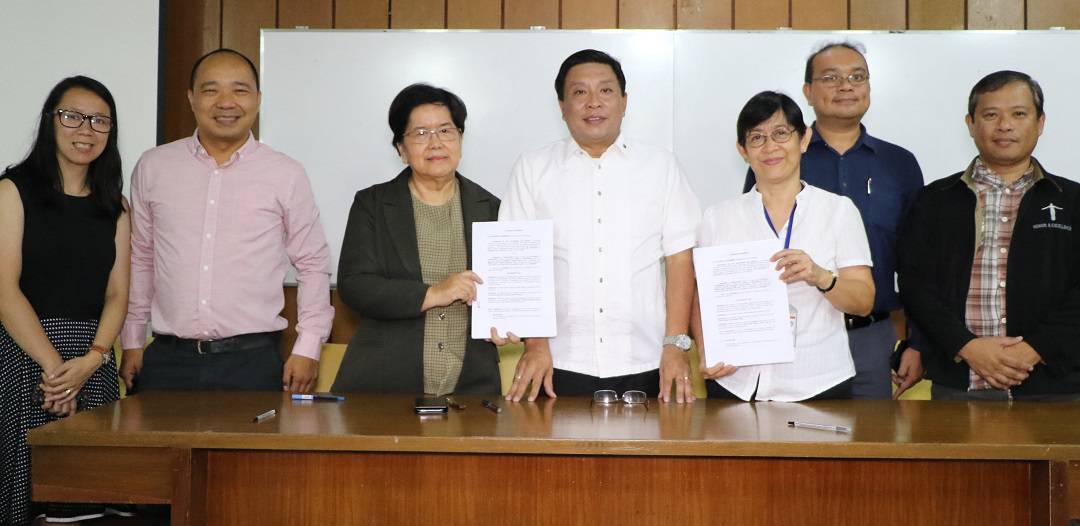 UPLB products to be commercialized soon
UPLB is one step closer to sharing its technologies and products on a wider scale.
This is through a ceremonial signing on May 2 held at the Obdulia Sison Hall, which marked the official beginnings of commercializing 14 UPLB products after gaining approval from the Department of Science and Technology Fairness Opinion Board in 2017.
Among the technologies that were for commercialization were Sinta Papaya, a hybrid with tolerance against papaya ringspot virus; Microbial Rennet, a substitute for animal rennet used in cheese making; Trichoderma, a biocontrol agent for crop fungal diseases; MykoPlus, a biofertilizer that helps plant roots absorb more nutrients; ACTICon, a biopesticide that can help control Panama disease in bananas; Nutrio, a foliar spray biofertilizer that can improve the growth and yield of sugarcane; and Fruitect and Pectin, which provide edible liquid coating formulations that can delay fruit ripening.
In his short message, Chancellor Fernando C. Sanchez, Jr. said that this is a major step in ensuring that the University's research outputs are promoted to the general public, allowing UPLB to contribute further to national development.
Glenn N. Baticados, director of the Center for Technology Transfer and Entrepreneurship (CTTE), added that the Center, which spearheaded the activity, will continue to build good relationships with its stakeholders to bring UPLB's technologies to the market. (Jessa Jael S. Arana)