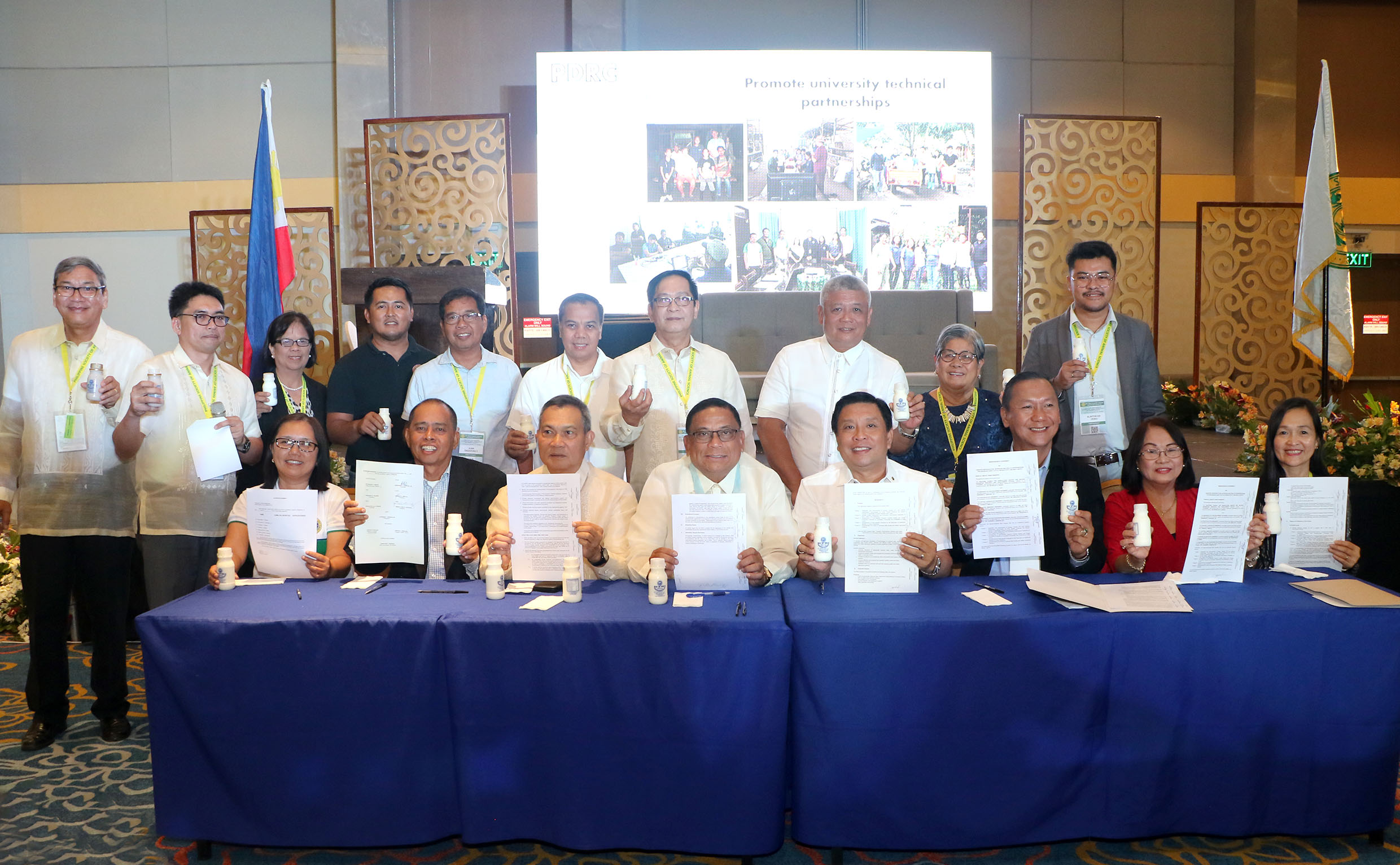 UPLB, partners formalize PH dairy consortium
UPLB has teamed up with state universities and colleges (SUC), national government agencies (NGA), and the private sector to support the dairy industry in the country.
The collective, composed of five other SUCs, namely: Cagayan State University, Central Luzon State University, Bohol Island State University, Central Mindanao University, and the University of Southeastern Philippines; two NGAs, the Philippine Council for Agriculture, Aquatic, and Natural Resources Research and Development (PCAARRD) and the National Dairy Authority (NDA); and the Dairy Confederation of the Philippines recently formed the Philippine Dairy Research Consortium (PDRC) to promote the collaborative efforts.
The consortium members signed a Memorandum of Agreement and Memorandum of Understanding at the 56th Scientific Seminar and Annual Convention of the Philippine Society of Animal Science in Royce Hotel at Clarkfield, Pampanga on Oct. 15.
PDRC will undertake collaborative research, development, and promotion of technologies in harmony with the national dairy development program.
In his plenary talk, which served as the prelude of the signing ceremony, Dr. Amado Angeles, director of the CAFS-Dairy Training and Research Institute, emphasized how collaboration in dairy research could help solve the challenge of varying conditions in each region and the proper number of animals that needs to be tested.
"In conducting dairy research, we need to have a sizeable number of animals. We need to conduct research on animals located in different parts of the country because we have big geographical references," Dr. Angeles said.
"Technology in Luzon might not be effective in Mindanao. We also have limited land areas on which to conduct our research," he continued.
Representing UPLB in the signing ceremony was Chancellor Fernando C. Sanchez, Jr. Joining him as witness was Dr. Elpidio Agbisit, Jr., dean of the College of Agriculture and Food Science (CAFS).
UPLB is currently at the helm of a DOST-PCAARRD-funded program that seeks to increase milk production in the country through research on artificial insemination and embryo transfer, genetic improvement, precision feeding system, sub-clinical mastitis control, and milk safety.
The SUC-members of PDRC are also part of this nationwide dairy research program. (John Glen S. Sarol)