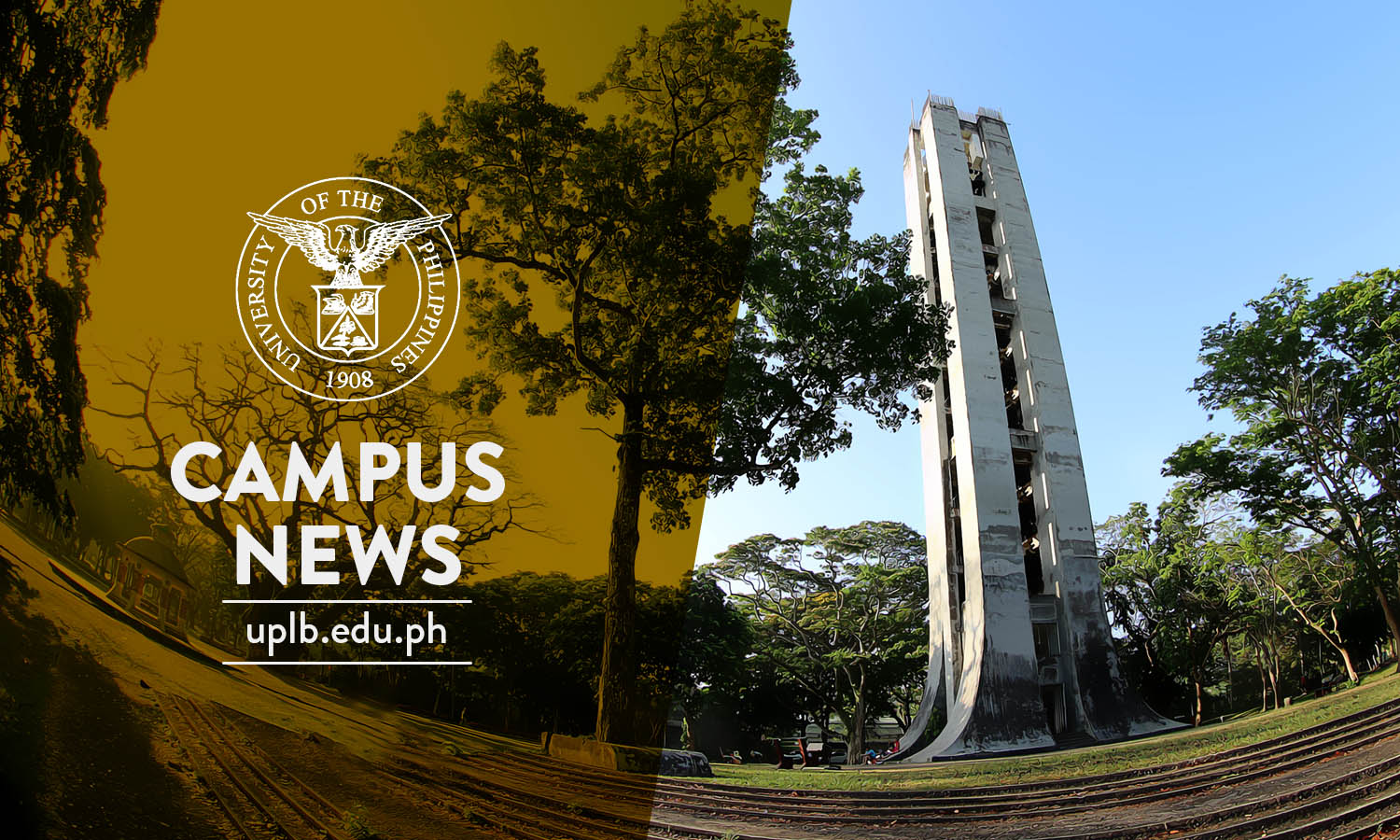 UPLB ensures adherence to biosafety reqts in COVID-19 testing lab
As UPLB stepped up to establish its own COVID-19 Molecular Diagnostic Laboratory that shall serve as a subnational testing center for Laguna and neighboring provinces, it sought to equip the said facility with an all-important pre-requisite – biosafety and biosecurity.
The World Health Organization (WHO) defines biosafety as "the containment principles, technologies, and practices that are implemented to prevent unintentional exposure to pathogens and toxins, or their accidental release," while biosecurity in the laboratory refers to "the institutional and personal security measures designed to prevent the loss, theft, misuse, diversion or intentional release of pathogens and toxins."
UPLB's COVID-19 testing facility is taking shape at the National Institute of Molecular Biology and Biotechnology (BIOTECH) where its National Immunological Testing Laboratory (NITL) Annex is being transformed into a Biosafety Level II (BSL2 enhanced) laboratory.
BSL2 is the required level for diagnostic and healthcare laboratories and is prescribed by WHO for COVID-19 testing.
Retrofitting work on the NITL Annex into a BSL2 facility is in progress according to the strict and rigorous biosafety protocols and assessment set by WHO and the Department of Health (DOH).
Compliance with these shall guarantee that SARS-CoV-2 would not be released outside the testing and handling facility.
Based on the WHO manual on laboratory biosafety, BSL2 focuses on containment and follows strict guidelines on a code of practice that includes personal protection; laboratory design and facilities; health and medical surveillance; training of personnel; waste handling; and chemical, fire, electrical, radiation, and equipment safety.
The biosafety risks and concerns for the laboratory – such as accidents brought about by faulty infrastructure, equipment, and ineffective management – are all addressed in the science-based accreditation process of DOH that UPLB is following.
At the forefront of this compliance is the Committee on Establishment of the UPLB COVID-19 Testing Center.
The committee has conducted self-assessment for the upcoming laboratory and prepared five different checklists, which, according to Dr. Jessie Imelda F. Walde, committee chair and director of the University Health Service, are all vital in the next accreditation visit of representatives of WHO, DOH, and the Research Institute for Tropical Medicine (RITM), the main COVID-19 testing center in the country.
The checklists pertain to the laboratory assessment tool, biosafety assessment tool, staff competency, checklist of WHO requirements for BSL2 laboratory, and a risk assessment template from WHO.
The correctness of this self-assessment will be checked through the validation process. To prepare for this, UPLB is making the necessary infrastructure enhancements at NITL.
Prior to the COVID-19 pandemic, NITL-BIOTECH was a research laboratory working in the detection and development of diagnostic kits for plant and food-borne pathogens and toxins for agriculture, food industry, and environment studies.
It is located inside the 77-hectare Agricultural and Life Sciences Complex of UPLB, within the prescribed accessibility of two hours from a secondary or tertiary hospital for COVID-19 patients; isolation from populated areas; and minimum infrastructure enhancements.
In their recommendation letter on the establishment of the testing center addressed to UPLB Chancellor Fernando C. Sanchez, Jr., members of the BIOTECH Executive and Personnel Committees expressed their support for the initiatives against the spread of COVID-19.
"We reiterate the importance of complying with the biosafety requirements in order to keep the area safe and secure. We have also carefully drafted biosafety recommendations for a more thorough protocol to ensure the safety of our personnel, visitors, and products," they stated. "Measures to curb the spread of COVID-19 require swift action, but we must also make sure that science for the safety of its people and the community prevails in establishing the much-needed testing center, and such could be addressed through biosafety," they added.(Sophia M. Mercado and Julie Aiza Mandap)
Aligned with our commitment to: