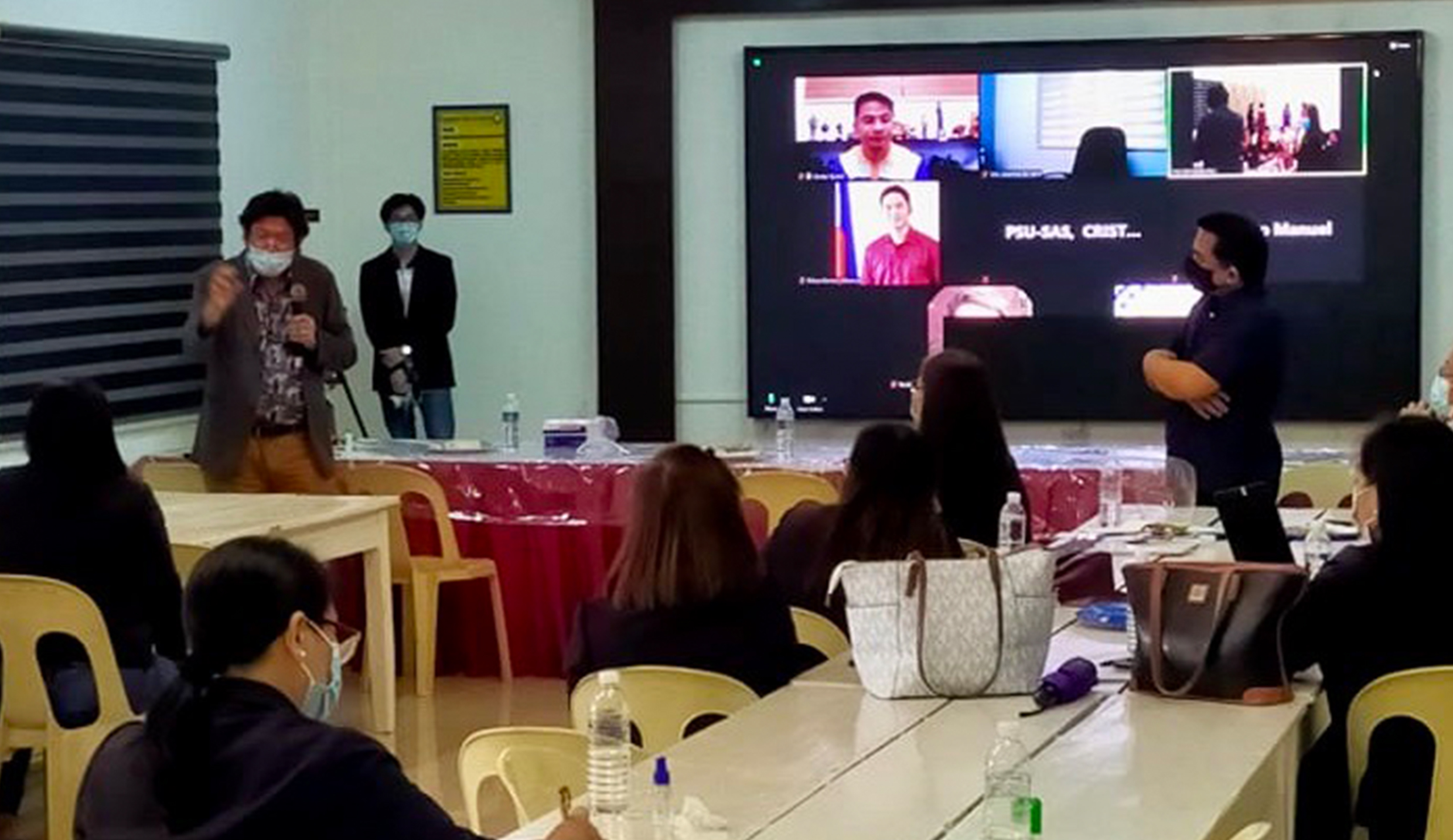 UPLB, Pangasinan State U to pursue collab activities
UPLB and Pangasinan State University (PSU) will soon take part in various collaborative programs on research, extension, institutional, human resources, and curricular development.
This is after Chancellor Jose V. Camacho, Jr. and Dr. Greg T. Pawilen, director of the Office for Institutional Development in Higher Education (OIDHE) signed the Memorandum of Understanding with their counterparts at PSU in its Bayambang campus.
Representing PSU were Dr. Dexter R. Buted, president of PSU, and Dr. Liza L. Quimson and Dr. Armando R. Junio, campus executive directors of Bayambang and Sta. Maria campuses, respectively.
Among the avenues for collaboration that UPLB and PSU may undertake are faculty and researcher exchange; academic leadership training; graduate program initiatives; joint research projects, conferences, and meetings; exchange of information and research publications; and strategic development and human resources initiatives.
The two state universities are also looking forward to collaborating in agriculture programs, food research, teacher education program in early childhood education and general education subjects, and cultural museum and cultural mapping.
This initiative is part of fulfilling OIDHE's mandate to support the country's state universities and colleges (SUCs) and local universities and colleges (LUCs) in instruction, research, and extension, particularly in UPLB's niche areas of agriculture, natural resources, engineering, veterinary medicine, and community and rural development.
OIDHE was created on Sept. 24, 2020 at the 1354th meeting of the UP Board of Regents.
The MOU with PSU is the second formal agreement with an SUC that UPLB inked this year. In January, the university signed an MOU and a Memorandum of Agreement with Central Bicol State University.
Joining the UPLB-PSU meeting via video conferencing were Dr. Manolito Manuel, vice president for academic affairs of PSU; Dr. Ronilo Jose Flores, associate dean of the UPLB Graduate School and program coordinator of OIDHE; and Prince Kennex Aldama, also a program coordinator of OIDHE.
PSU has nine campuses in Pangasinan offering various undergraduate programs. Its graduate programs focus on agriculture, aquaculture, education, and development studies and management. (Mark Jayson E. Gloria)