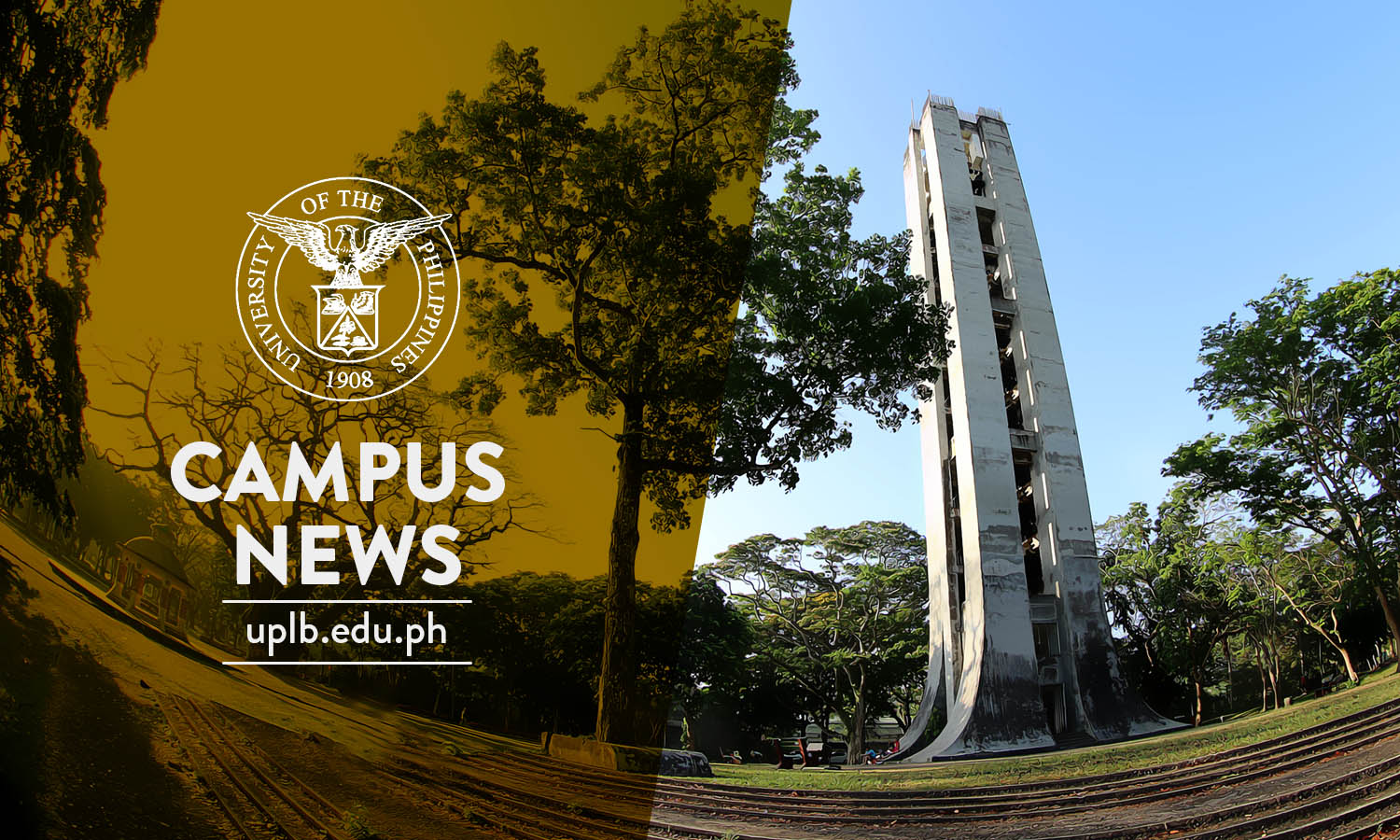 UPLB COVID-19 testing center laboratorians ace proficiency test
All six laboratory analysts of the UPLB COVID-19 Molecular Diagnostic Laboratory hurdled the Proficiency Test for SARS-CoV-2 Detection by Real-Time PCR, which is the last and final stage of the assessment process of COVID-19 testing centers in the country.
This was announced by Dr. Rex Demafelis, vice chancellor for research and extension and chair of the UPLB Task Force Laban ng Bayan Kontra COVID-19 that Chancellor Fernando C. Sanchez, Jr. created on April 3, 2020 to establish the UPLB COVID-19 testing center.
The six laboratorians garnered a perfect score in tests on procedures covering nucleic acid extraction, reagent preparation, and real time RT-PCR of Multiple Targets.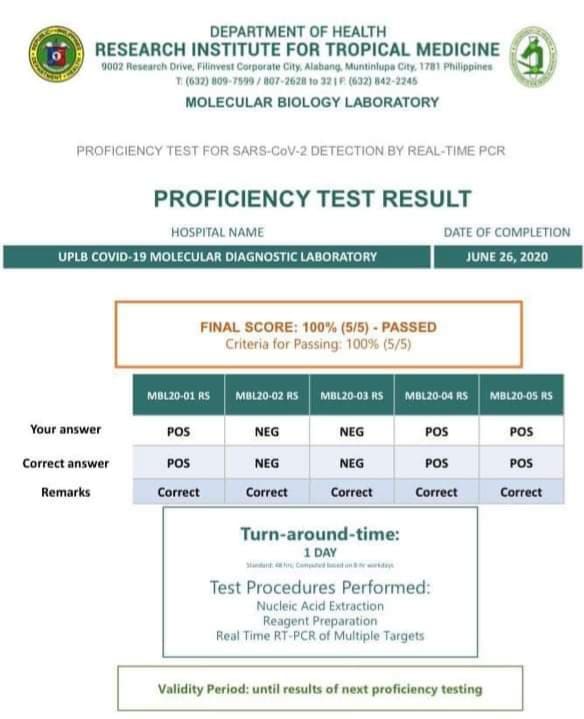 The proficiency test was conducted by the Molecular Biology Laboratory of the Department of Health-Research Institute for Tropical Medicine.
The UPLB COVID-19 laboratorians had begun training in these procedures in May even as a team led by Dr. Marish S. Madlangbayan, vice chancellor for planning and development, supervised the retrofitting work on a UPLB Biosafety Level-2 (BSL-2) laboratory into a COVID-19 testing center.
BSL-2 is the required level for diagnostic and healthcare laboratories and is prescribed by the World Health Organization for COVID-19 testing.
UPLB's COVID-19 Molecular Diagnostic Laboratory, which shall serve as a subnational testing center for Laguna and neighboring provinces, is located at the Agricultural and Life Sciences Complex. The laboratory is headed by Dr. Ma. Genaleen Q. Diaz.
Aligned with our commitment to: